February 14, 2020
Forbidden Caverns: One of the Unique Things to Do in the Smokies
Looking for a unique attraction that you can't find anywhere else? You'll want to go to the Forbidden Caverns , a cave under the Great Smoky Mountains where natural caverns are so large and amazing you won't believe your eyes! Tour guides will take you on an entertaining journey through the cave and tell you about the history and science behind the formations. You'll be able to purchase souvenirs to remember this great adventure.
History of the Caverns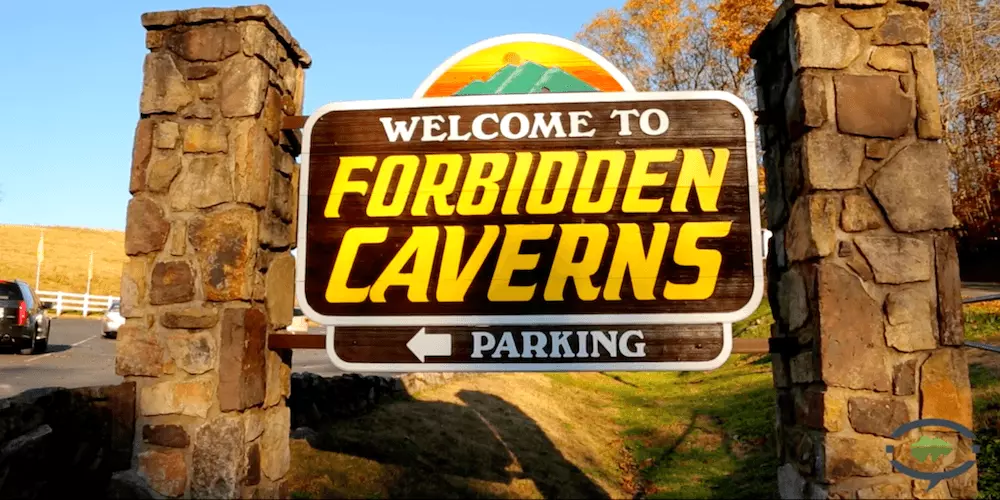 The Forbidden Caverns was explored by the eastern woodland native Americans and used as a shelter in the winter. With its constant water supply, it was the perfect place for these people to wait out the harsh winters until spring came. Today, scientists believe this water source is from an underground lake under English Mountain, which is known for its spring water.
Later in the early 1900s, this cave was used as a place to make moonshine. Since it was isolated and had a constant supply of water, the cave was the perfect place to hide what moonshiners were doing. There's a replica of a homemade moonshine still on the tour.
In 1964, a group of businessmen decided they wanted to open Forbidden Caverns to the public, so people could learn about the history of the cave and the formations inside. The official opening was in 1967 after years of development to make it safe for people to visit.
Forbidden Caverns Tour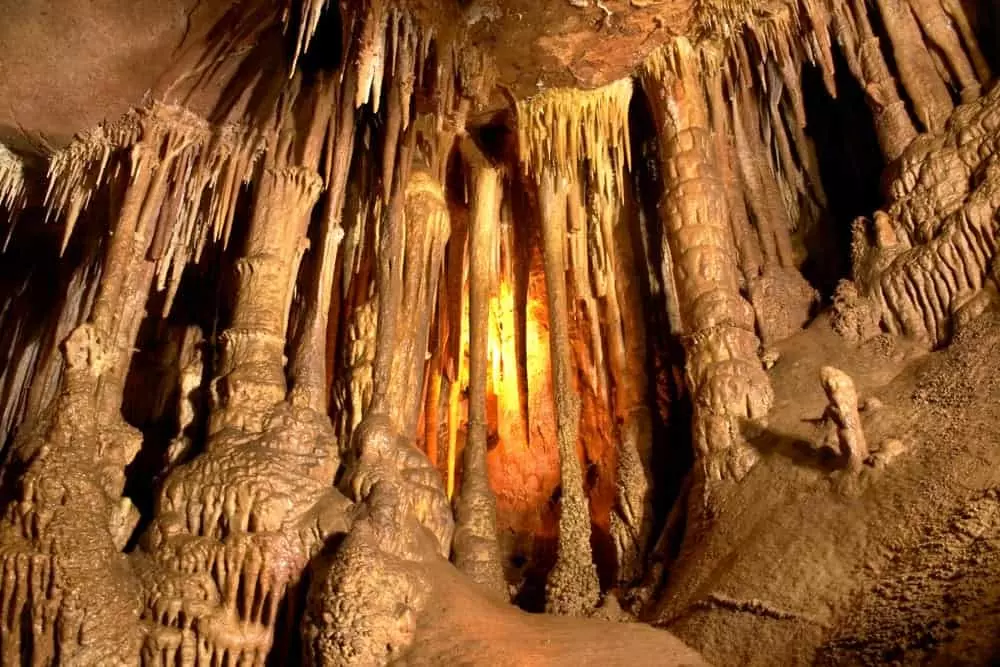 When you visit Forbidden Caverns, you will be provided with an entertaining tour of the caverns. The courteous guides will direct you through the caverns, explaining the history and science behind the caverns while answering all of your questions along the way! As you walk through the caverns, you will find sparkling rock formations that are lit up with colorful lights to highlight the natural beauty. These lights and some sounds are added to make the tour interesting and unique. A clear stream runs through the caverns and is so clear you can see every rock in the water!
All kinds of neat formations run throughout the cavern. You'll see things like cave onyx, grottos, and flowstone. Plus you'll get to see stalagmites and stalactites. Draperies pull down from the ceiling like pizza dough, and there's even glistening draperies that have water running down them, making it shiny. Don't be surprised if you see bats flying around the cave, too! Bats love to live in dark, damp places, so Forbidden Caverns is an ideal place for bats to call home.
Things to Know About Forbidden Caverns
Forbidden Caverns is a great attraction for people of every age. Handrails are available along the path of the tour for children and older guests to help prevent stumbling and falling. All of the trails are well lighted, ensuring guests will be able to see where they are going the entire tour.
One of the most popular questions is the temperature of the caverns. Forbidden Caverns keeps the area in the upper 50s, so the atmosphere is comfortable for everyone. It may be smart to have a light jacket for anyone who typically gets chilly, so they don't get cold while on the tour.
Make sure to wear good walking shoes because you will be walking through the tour that lasts approximately an hour. You will want to choose your shoes carefully because you will be walking in areas that may have very small water puddles.
Parking at Forbidden Caverns is free! The ticket prices are $16 for adults, $10 for children ages 5 to 12, and children ages 4 and younger are free. The reasonable cost makes this one of the most budget friendly things to do in the Smokies! If you are planning on coming with a large group, they do offer discounts and you should call to contact them before you head over to get the group special.
Forbidden Caverns is open Monday through Saturday, and it is closed on Sunday. It is open April through November during the year, and every day, they open at 10 a.m. and close at 6 p.m.
Enjoy Refreshments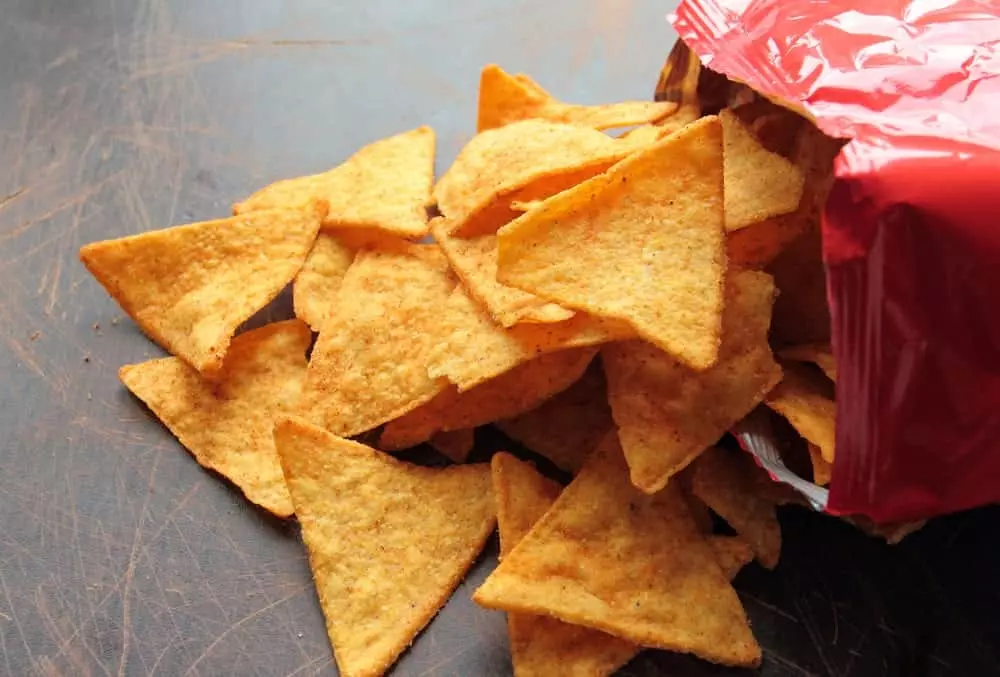 After touring Forbidden Caverns, you can stop by the souvenir shop and purchase some unique items to take home! You can also buy refreshments and sit at the picnic pavilion to enjoy the view of the Smoky Mountains while you enjoy a snack.
Are you wondering what else you can do while you stay with us at one of our Smoky Mountain cabins? We know there are all kinds of restaurants, attractions, and things to do in the Sevier County area, so we've put together a list for you on our Freedom Fun Pass page that you'll definitely want to check out!