June 15, 2018
5 Pigeon Forge Attractions You Can Enjoy for Free When You Stay in Our Cabins
When you stay with Hearthside Cabin Rentals, you'll get to take advantage of free attraction tickets we provide to our guests! With our Freedom Fun Pass, you'll get free admission tickets to some of the best things to do in town. Here are 5 Pigeon Forge attractions you can enjoy for free when you stay in our cabins:
WonderWorks is the top indoor amusement park in the Smoky Mountains! When you see the big upside-down building on the Parkway, you'll know you've reached the right place. There is more than 35,000 square feet of excitement! It's the perfect combination of fun and education. With 100 hands-on exhibits that challenge the mind and spark the imagination, the whole family will have a great time. You can learn about natural disasters, space and even light and sound! And after you finish exploring the different WonderZones, challenge yourself on the Indoor Ropes Course or compete against friends in a laser tag battle in a black-lit maze. With our Freedom Fun Pass, you'll get 1 free adult admission per cabin, per paid night stay to WonderWorks!
2. Crave Golf Club
For a one-of-a-kind mini golf experience, visit Crave Golf Club ! Crave Golf Club has Pigeon Forge's only 19-hole indoor course and 19-hole rooftop course. With the indoor course, you'll putt through a dreamland of cocoa cliffs, ice cream canyons and a sugar safari! And you won't have to worry about the weather ruining your fun. The rooftop course lets you putt through a jellybean jungles, a bubblegum garden and more sugary scenes! You'll work your way up from ground level to the roof through 19 holes of fun. After you finish golfing, try your hand at mini bowling, grab a signature shake from the Milkshake Bar, or get some candy from the Sweet Shop! When you stay in our Smoky Mountain cabins, you'll get 1 free ticket per cabin, per paid night stay, for 1 course at this sweet mini-golf attraction.
3. Hatfield & McCoy Dinner Feud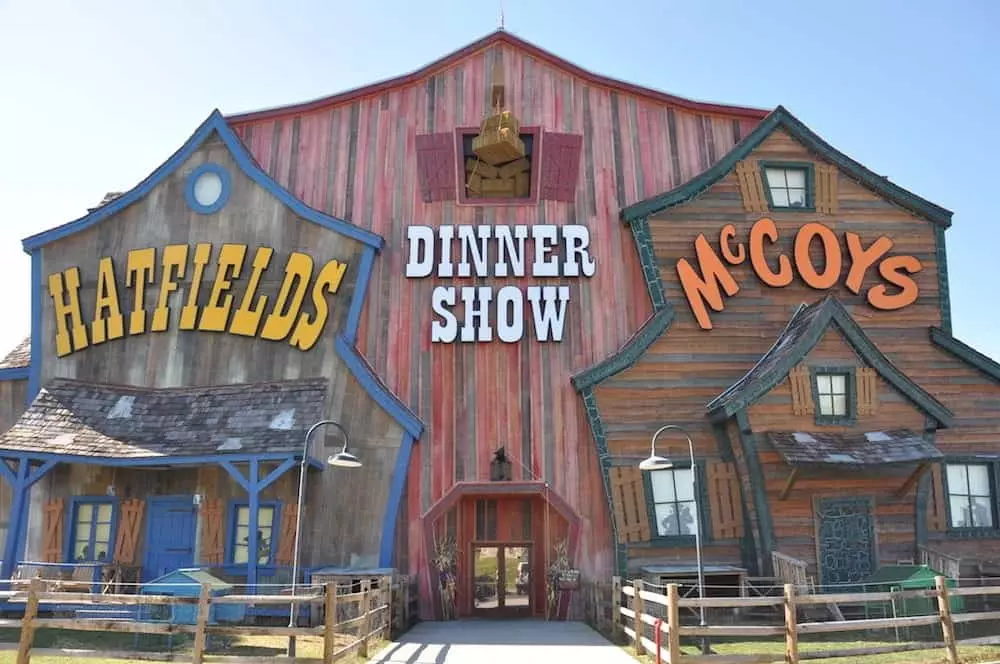 For an incredible show full of feuding family fun, head to the Hatfield & McCoy Dinner Feud ! You'll watch as the Hatfields and McCoys try to settle their differences mountain-style through singing, dancing, jaw-dropping stunts and side-splitting comedy! The theater even added a giant swimming hole that is 22 feet deep and filled with more than 200,000 gallons of saltwater, so you can watch diving dogs and hillbillies splash around! But wait, it gets better — you'll get an all-you-can-eat Southern feast to enjoy as well! Dine on fried chicken, pulled pork barbeque, mashed potatoes, corn on the cob and more. You'll even get dessert! Enjoy 1 free adult admission per cabin, per paid night stay to this incredible show.
4. Comedy Barn Theater
For another entertaining show, visit Comedy Barn Theater! The Comedy Barn Theater Show takes the cake for the funniest show in the Smokies. The whole family will be laughing through a performance filled with magicians, jugglers, ventriloquists and more. There will even be live country and gospel music for you to enjoy! If you're in the mood for a night of side-splitting comedy, take advantage of the 1 free adult admission you get per paid night when you stay in our cabins!
5. TopJump Trampoline Park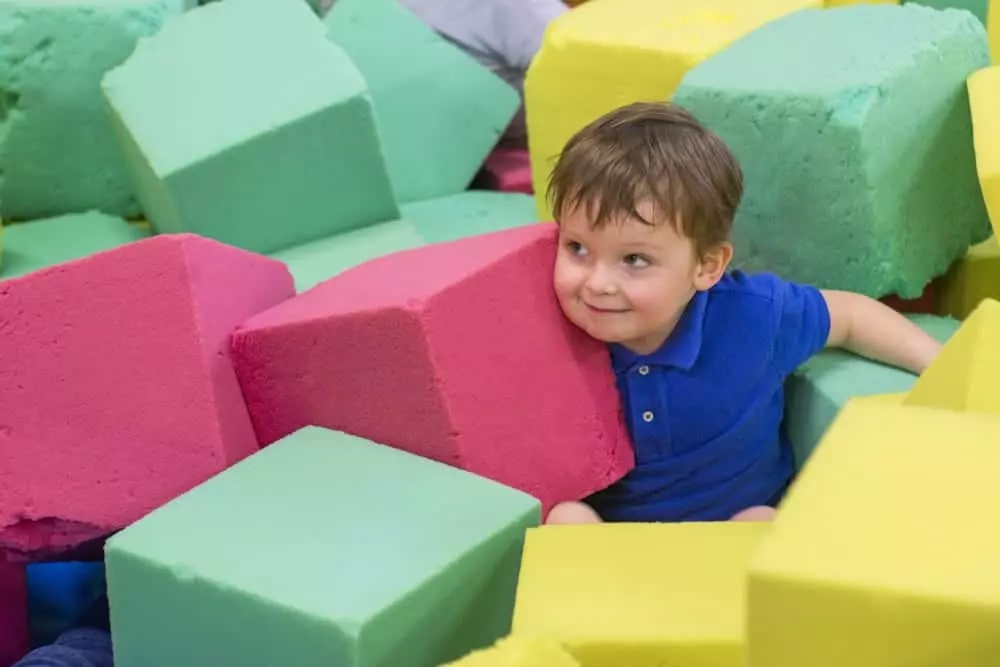 It doesn't get much more fun than bouncing around at TopJump Trampoline Park ! TopJump Trampoline & Extreme Arena is a blast for people of all ages. When you visit this Pigeon Forge attraction, you can jump around, play dodgeball, shoot hoops and more — all on the trampolines! There is even a kid-friendly area made just for the kids with trampolines, a foam pit and more kid activities. After you jump around, try your hand at the Clip 'n Climb! There are 21 climbing lines with a variety of different activities. When you stay with us, you'll get one free adult jump or climb for one hour at the park!
To save more money on your vacation, check out these free things to do in Gatlinburg and Pigeon Forge.
Find out more information about our Freedom Fun Pass and see what other Pigeon Forge attractions you can visit for free!