March 03, 2021
All About the Dollywood Flower and Food Festival
If you missed the Dollywood Flower and Food Festival last year, you'll definitely want to go this year! There are so many incredible sculptures and mosaics made out of thousands of plants. With incredible flowers to see and food to try, you'll want to visit when this festival is going on. Here's everything you need to know about the Dollywood Flower and Food Festival:
Flower Sculptures
During this festival, you'll be able to walk around the theme park and enjoy all kinds of living sculptures. The most famous one is of Dolly's mother making her infamous coat of many colors. Other mosaics include black bears and an umbrella with butterflies. These sculptures are planned in advance, with the team usually starting around January of every year. Over 500,000 plants are used on all of the sculptures to fill them out and create amazing works of art. They choose which plants to use and start to put them in the sculptures around February. Since it is still cold in Tennessee during this time, these large mosaics are kept in greenhouses to ensure the plants grow and look the way they are supposed to for the start of the festival. Once they have been installed in the theme park, these incredible structures are trimmed twice a week to keep their shape throughout the festival. A really cool aspect of them is they are self watering. Staff members just press a button on an app, and the entire ecosystem waters itself!
Incredible Food
As with any festival or season in Dollywood, there is amazing food you won't want to miss out on. The menu slightly changes every year, but no matter what's offered, you'll want to try it! This year, they are having a Dining Day Pass. You can purchase this pass separately from an admission ticket for $29.99 and sample 5 entrees that are only offered during the Dollywood Flower and Food Festival. Some of the amazing foods you could try include chili lime grilled steak, shrimp skewers, grilled brussel sprouts, and gyros. Not only are there savory options, there are also sweets! Try the belgian waffles, themed cookies, or a chocolate ganache brownie. In addition to food, there will be several beverages you can try, such as pink watermelon lemonade slushy, rose lemon spritzer, and fresh violet slushy. These foods and drinks can be found all throughout the park.
Umbrella Walkway
Along Showstreet, you can walk underneath an umbrella walkway. On a bright day, the sun will shine through the colorful umbrellas and cast colors on people walking underneath. It's a great place to take a few pictures!
Chalk Art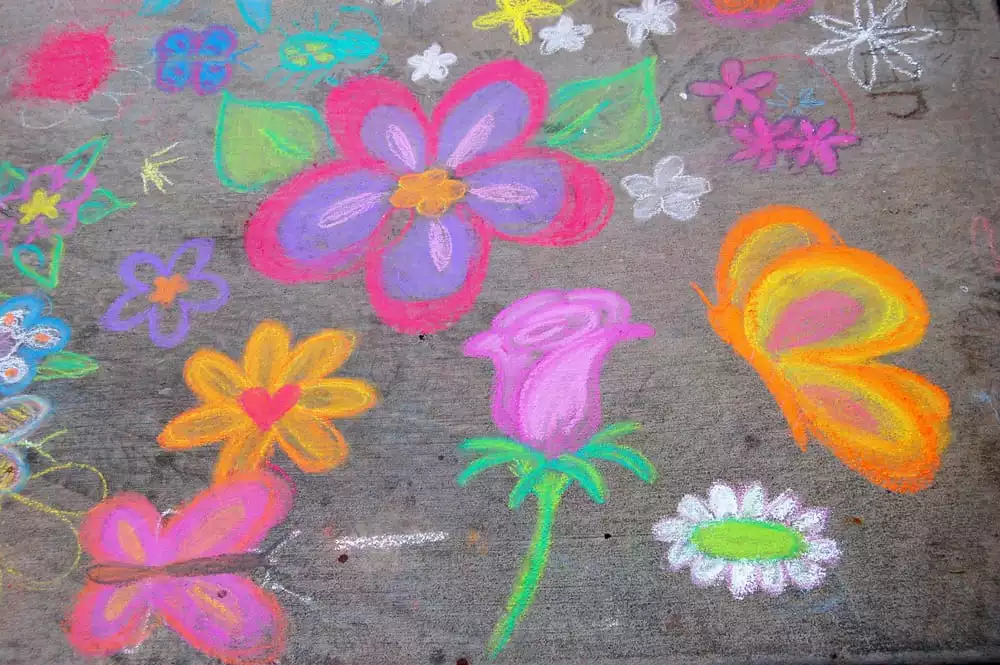 Another new addition to the Dollywood Flower and Food Festival is chalk art. An artist will be at Adventures in Imagination from 10 am to 6 pm every day working on pieces of art you can admire. You will be able to create your own chalk art in this area as well! This is a great interactive portion of the festival kids and adults will want to be a part of.
Melodies of Spring
A mini concert series called Melodies of Spring will also be introduced this year. This series will showcase contemporary Christian artists, Southern gospel groups, and many other artists. Some of the performers you could see include Matthew West, Big Daddy Weave, The Martins, Ernie Haase and Signature Sound, The New Respects, and The Harlem Gospel Travelers. These artists will perform at different locations throughout the park, so keep an eye out on the schedule to spot some of your favorites!
More Information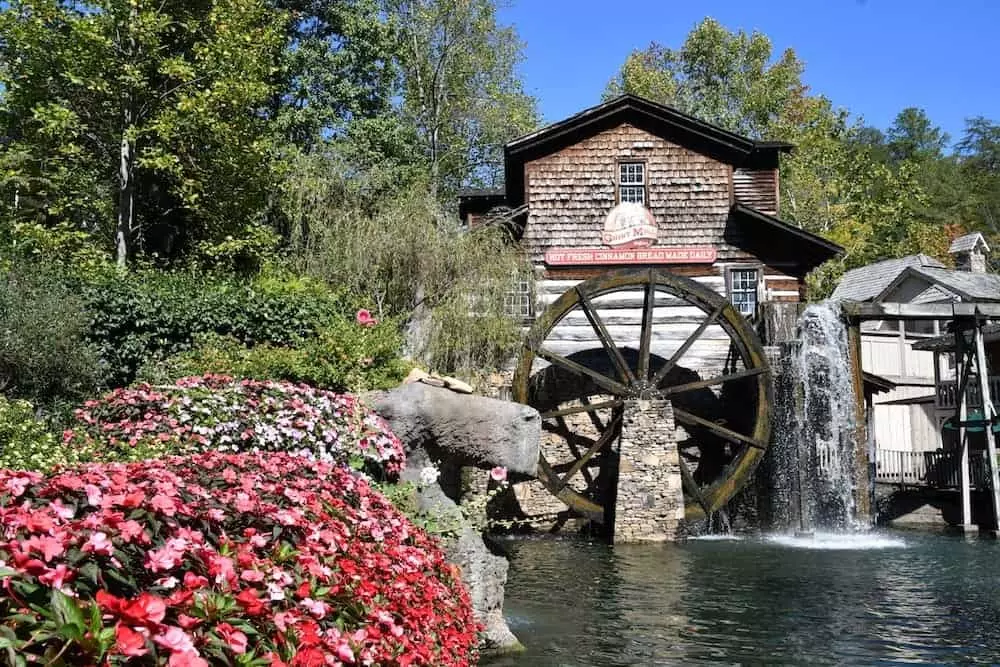 Admission to the festival is included in a regular Dollywood ticket price. If you want to try some of the food, you will have to pay for it, separately from the admission ticket price. This festival runs from April 23 to June 7. There will be several shops throughout the theme park that will have festival themed t-shirts, magnets, cups, and other souvenirs you can purchase.
The Dollywood Flower and Food Festival is something you won't want to miss out on. Wondering what else you should do while you stay in one of our Smoky Mountain cabins? Look through our Freedom Fun Pass to see what attractions you'll receive free tickets for when you stay in one of our cabins!