March 21, 2018
Top 7 Smoky Mountain Restaurants Off the Beaten Path
Tennessee's Smoky Mountains are home to some of the best restaurants in the Southeast! When you take a vacation in Gatlinburg and Pigeon Forge, you'll find a wide variety of eateries that serve everything from traditional country cooking to international cuisine. While there are a number of well-known restaurants in town , there are also a handful of hidden gems that are definitely worth a visit. To help you make the most of your next getaway, Hearthside Cabin Rentals has put together a guide to the top seven Smoky Mountain restaurants off the beaten path.
1. Elvira's Cafe
Tucked away in scenic Wears Valley, Elvira's Cafe offers mouthwatering home-cooked meals. A native of Siberia, Elvira fell in love with East Tennessee as a student, and after years of hard work, she opened her own restaurant in 2012. For breakfast, Elvira's Cafe serves all of your favorite dishes, including french toast, biscuits and gravy, country ham, and a variety of crepes. All of the cafe's meats, eggs, dairy products, and flour are locally sourced. Elvira's Cafe is also a great spot for lunch or dinner if you're in search of a hearty meal.
Hickory Cabin Seasoning Company is a can't-miss destination for BBQ lovers! This local business sells BBQ sauces, rubs, and seasoning and also operates a small restaurant that has developed a devoted following. Hickory Cabin's smoked pork has won a variety of awards, including the title of "Best BBQ in East Tennessee" from Knoxville's WBIR television station. When you visit Hickory Cabin, we recommend trying their pulled pork, corn nuggets, fried okra, and banana pudding. Please note that this restaurant is closed on Saturday and Sunday.
3. Cielito Lindo Mexican Grill
If you're craving Mexican food during your vacation, you can't beat Cielito Lindo . This wonderful restaurant serves the area's very best fajitas, tacos, burritos, enchiladas, and arroz con pollo. Before their meals arrive, guests can munch on homemade chips (which are served warm) and their choice of salsa from Cielito Lindo's salsa bar. The portions are quite generous, so be sure to come hungry!
4. Graze Burgers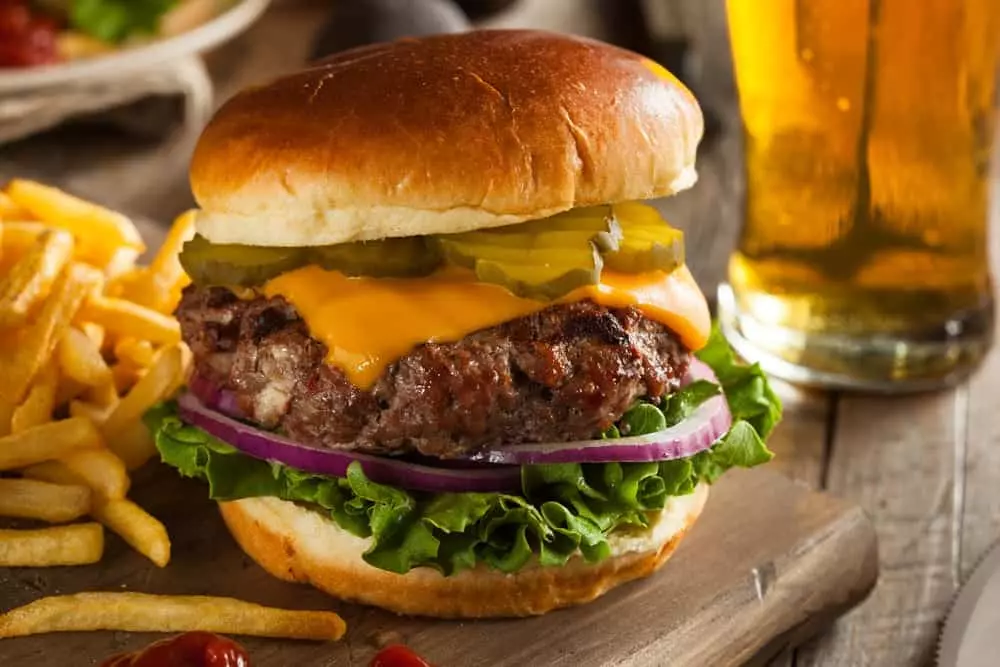 Looking for the perfect burger? Head to Graze Burgers in Sevierville! The beef is grass fed and many of the ingredients are locally sourced. Start out with one of the appetizers, like the fried pickles or queso and chips. The Classic burger comes with all your favorite toppings. The Southern Jam has pimento cheese, bacon jam, and bourbon caramelized onions. You can also order salads or hot dogs. Save room for a milkshake or a float! Graze Burgers also has a ton of cocktails you should try.
5. Chubby's Deli
Chubby's Deli is another one of our favorite Smoky Mountain restaurants off the beaten path. This no-frills restaurant is all about classic American food. The deli's signature dish is the Famous Chubby Burger, which consists of two bacon cheeseburgers covered in pulled pork, extra cheddar cheese, and grilled onions. A steak knife shoved through the center is required to keep this monster of a sandwich together! Other popular meals at Chubby's Deli include the chicken fried chicken, meatloaf, and spaghetti.
Considered a hidden gem in the Smokies, Taste of Italy never disappoints. Owned and operated by a couple from Brooklyn, NY, this restaurant serves authentic Italian fare. Guests will find delicious pizza, lasagna, fettuccine alfredo, chicken parmesan, and garlic knots. Taste of Italy does not have a bar, but there is no corkage fee for guests who bring their own wine. We highly recommend Taste of Italy for lunch, as the restaurant offers a number of excellent specials for under $10.
7. Tom & Earl's Back Alley Grill
Hidden away in downtown Gatlinburg, Tom & Earl's Back Alley Grill is a great place to enjoy a casual meal and drinks. This fun pub has a great patio where you can kick back, relax, and hear some superb live music. Popular menu items at Tom & Earl's include the Hillbilly Philly Cheesesteak, loaded nachos, and the Pig Lover's panini.
Note: Tom & Earl's is currently only offering takeout.
When you stay with Hearthside Cabin Rentals, you will be near all of these fantastic Smoky Mountain restaurants off the beaten path. With everything from 1 bedroom cabins to 18 bedroom lodges, we are guaranteed to have the ideal accommodations for your escape. To start planning your vacation, browse our selection of cabins in the Smoky Mountains!