July 23, 2014
Where to Find the Best Deals For Tennessee Tax Free Weekend in Gatlinburg, Pigeon Forge
It's hard to believe that the summer is already halfway over. It seems like only yesterday we were celebrating Memorial Day and shooting off fireworks on the Fourth of July. However, there is no need to be sad that August is almost here because, with its arrival, it means that it's almost time for this year's tax free weekend in Gatlinburg, Tennessee.
That's right, all clothing items, school supplies and art tools $100 or less, as well as all laptop computers prices $1,500 or less are an extra 10% off during Tennessee's tax free weekend August 1-3.
To help visitors planning on spending the weekend in Gatlinburg or Pigeon Forge, we at HearthSide Cabin Rentals have decided to put together a list of all the places guests can find the best deals during the tax free holiday.
Best Places to Shop During Tennessee Tax Free Weekend in Gatlinburg, Pigeon Forge
Nantahala Outdoor Center in Gatlinburg
Looking for the perfect coat or windbreaker for fall? Look no further than the Nantahala Outdoor Center in downtown Gatlinburg. Dedicated to all things outdoors, this center has all the name brand clothing lines including Columbia, Patagonia, Chaco and North Face.
Hours: Daily 10 a.m.-9 p.m.
Outlets in Pigeon Forge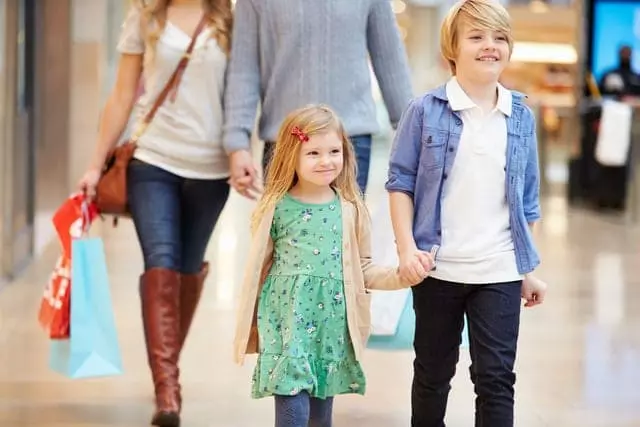 Known for it's already low factory prices, outlet stores in Pigeon Forge have over 100 of the most popular named stores in the Smoky Mountains. These stores include Michael Kors, Coach, Banana Republic, Justice, Journey's, J. Crew, Nike, Old Navy, Nautica, Tommy Hilfiger, Ralph Lauren, and more.
Bass Pro Shop in Sevierville
The perfect place to shop for the special outdoorsmen in your family, Bass Pro Shops is a 'must stop' for anyone planning on shopping during this year's Tennessee tax free weekend in Gatlinburg. Not only does this store have tons of clothing and other back to school supplies, but Bass Pro Shops also has a fun things that will keep you entertained while you shop. The amusements inside the store include a super sized freshwater aquarium, as well as a fake shooting range where guests can practice their aim.
Walmart Super Store in Pigeon Forge
Walmart Superstores are known across the country for offering low-priced everyday items for families. You are probably already familiar with the Walmart Super Store in Pigeon Forge because it is a popular pit stop for vacationers before kicking off another exciting weekend in Gatlinburg and the Smoky Mountains.
What is unique about the Walmart in Pigeon Forge is that it is the only store of its kind in the country to have its own airbrush tshirt inside. Thanks to this year's Tennessee tax free weekend, visitors can save nearly 10% on this popular souvenir item.
River Place Shopping Center in Sevierville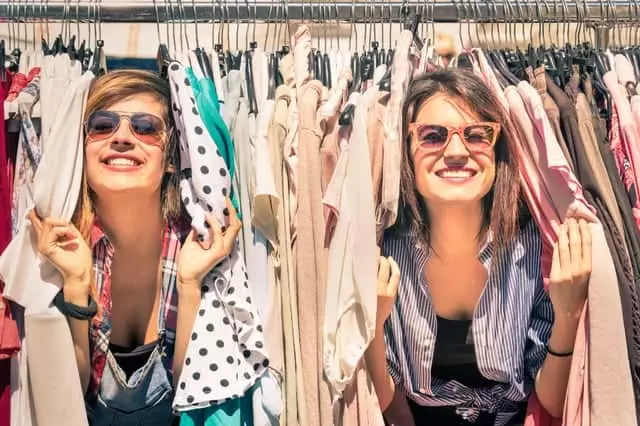 River Place is perfect for visitors looking to tour several different stores, but do not want to deal with the traffic in Pigeon Forge. Here, shoppers will find the well-known stores Belk and TJ Maxx, as well as several other smaller stores.
After you have had your fill of shopping, be sure to head over to the Outback Steakhouse for a bite to eat before heading off to enjoy the rest of your weekend in Gatlinburg.
Tennessee Tax Free Weekend History
Tax Free Weekends have been a popular retail holiday in the United States since 1997. Tennessee adopted its own Tax Free Weekend in the early 2000's as a way to help families prepare for the back to school content. Typical sales tax in Sevier County is 9.75%, so the Tennessee Tax Free Weekend in Gatlinburg is a nice extra 10% discount for whatever sale the stores already have going on.
Looking for a relaxing place to stay in between your shopping trip during this year's Tennessee tax free weekend in Gatlinburg? At HearthSide Cabin Rentals, we have tons of spacious vacation rentals that are perfect for families to enjoy a few quiet days in the heart of the Smoky Mountains. To learn more about our rentals, give us a call at 1-888-993-7655.