December 12, 2022
The Perfect Itinerary for a Gatlinburg Family Vacation
We can't wait to see you in beautiful Gatlinburg! With so many fun activities to take part in, things to see and places to go, it can be a challenge to plan out your Gatlinburg family vacation. We here at Hearthside Cabin Rentals are here to help! To assist you in getting the most out of your trip to the Smoky Mountains, we've put together a suggested sample itinerary based on everything we know about the Smokies! Here is the perfect itinerary for a Gatlinburg family vacation:
DAY ONE
1. Breakfast at Crockett's Breakfast Camp
It's a must to start off the trip with a great meal! You'll find some of the best breakfast in the Smokies at Crockett's Breakfast Camp ! The Appalachian-inspired menu includes favorites like sweet cinnamon rolls and savory scramblers with a variety of options.
2. Visit Ober Mountain
Next up is a quick trip down Parkway to Ober Mountain where plenty of outdoor fun awaits! An aerial tramway, a scenic chairlift, a ski mountain coaster, ice bumper cars, winter ice skating, snow tubing and mini golf are among the many fun activities to explore!
3. Lunch at Tennessee Jed's
After fun in the beautiful outdoors, it's time to refuel with some food! You can't come to the Smokies without having some BBQ! You'll find some of the best stuff around at Tennessee Jed's ! Enjoy BBQ pulled pork, corned beef, cuban pork roast, roasted turkey, hot dogs, sandwiches and more during a late lunch.
4. Stop By The Gatlinburg Space Needle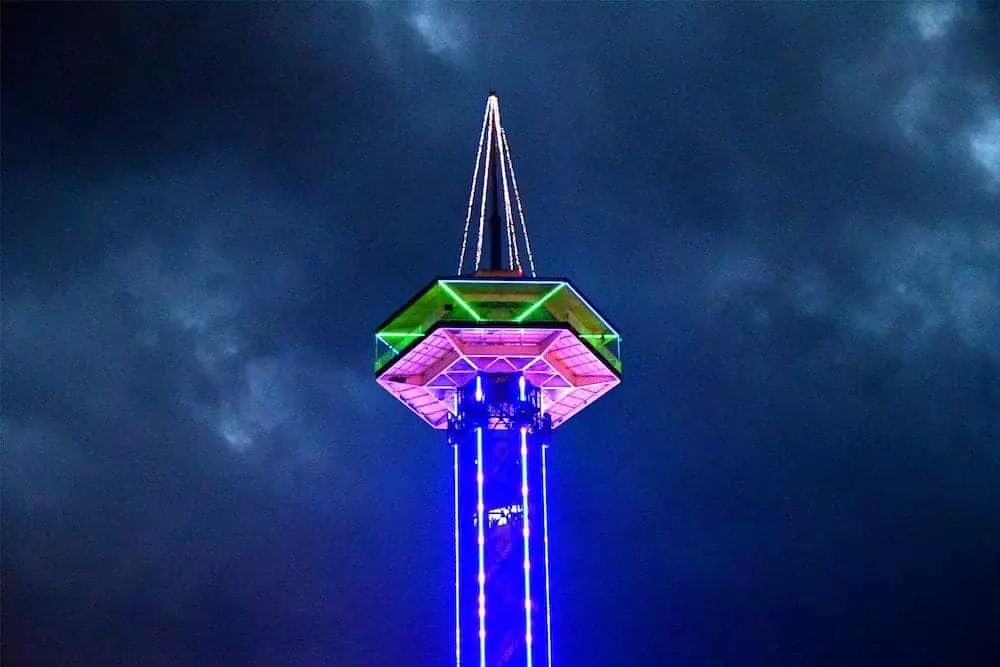 Continue your theme of seeing Gatlinburg from high above at the Gatlinburg Space Needle ! This 407-foot observation tower allows you to take in the beautiful 360-degree views of downtown Gatlinburg! Time it right and drop by as the sun sets to make the most of this experience!
5. Family Dinner in Your Cabin
End the day by spending time with the entire family making and enjoying together in the comfort of your own Gatlinburg cabin! Take advantage of a beautiful full kitchen with every piece of equipment you need before enjoying a meal on the back deck overlooking the Smokies. Wind down in the cabin hot tub or pool before cuddling up in the private theater with a movie.
DAY TWO
1. Breakfast at Log Cabin Pancake House
Family owned and operated since 1976, Log Cabin Pancake House is the perfect mom and pop restaurant to start the second day of your Gatlinburg family vacation. Of course you have to try the pancakes while also exploring options like omelets, crepes, biscuits, waffles and more.
2. A Day Spent at the Great Smoky Mountains National Park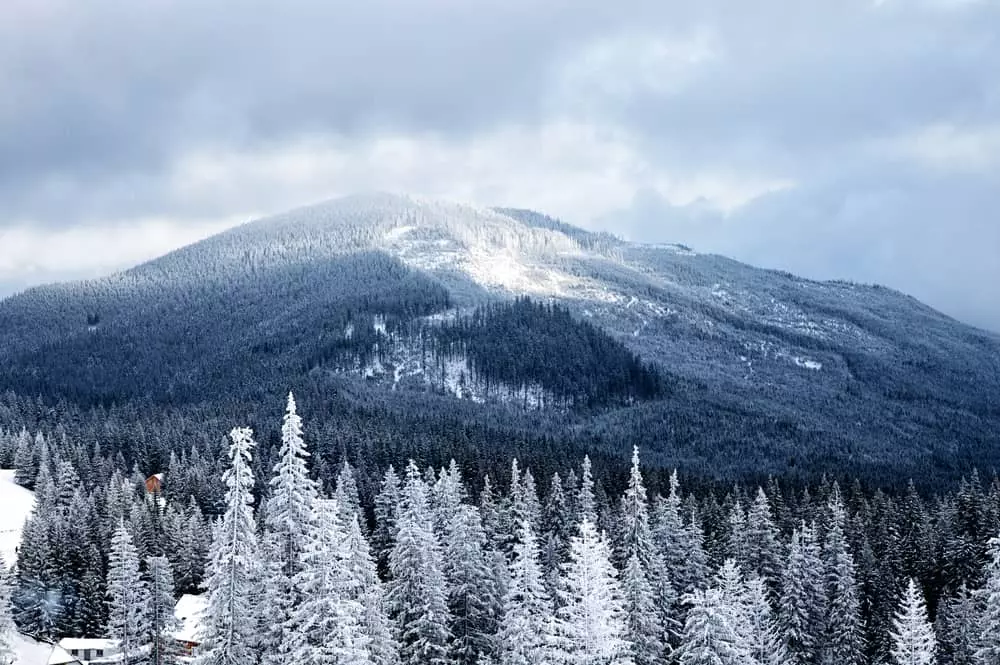 Experience the great vast outdoors of the Smokies at the Great Smoky Mountains National Park ! Here you can enjoy a hike with the family, go fishing, explore waterfalls and scenic drives, go camping and plenty of other heart-pumping activities!
3. Stop by Ole Smoky Moonshine
Following a day of activity at the national park, it's time you unwind with some drinks! Stop by Ole Smoky Moonshine where some of the finest moonshines, spirits, whiskeys and bourbons can be found all in an inviting atmosphere! Make sure to come by on a night when you can enjoy some Smoky Mountain live music.
4. Dinner at Cherokee Grill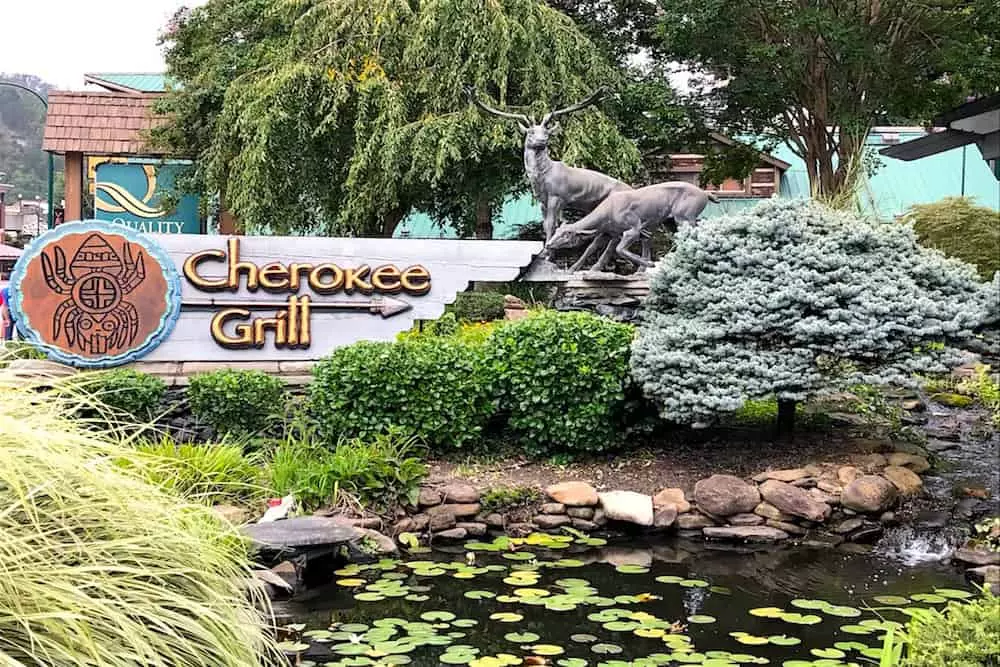 Close out the day with a delicious steak dinner at Cherokee Grill ! Gatlinburg's premier steakhouse is inside an upscale mountain lodge with a gorgeous stone and brick exterior and cozy interior of granite and walnut! Steaks, fish, chicken and burgers are all well worth the money spent at Cherokee Grill.
DAY THREE
1. Coffee & Breakfast at The Donut Friar
Follow your senses to the aromas of freshly made donuts, cinnamon bread, pastries and coffee at The Donut Friar ! Grab a coffee pick-me-up and a quick bite to eat to start your morning! If you have some time to spare, spend some time exploring The Village Shops, a collection of local shops in Gatlinburg that includes The Donut Friar.
2. A Fun Adventure at Anakeesta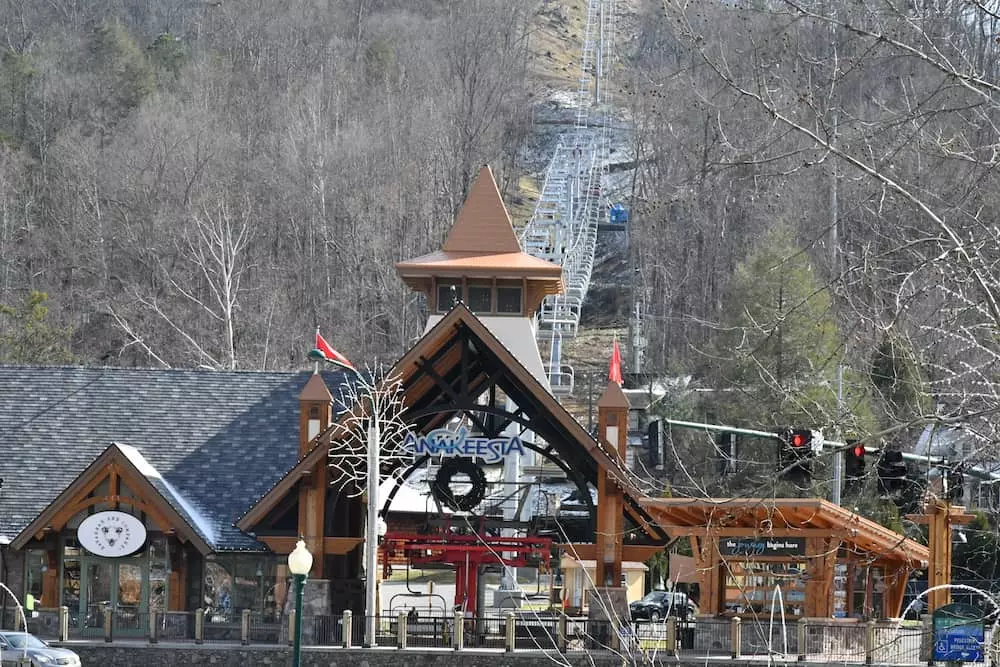 It's time for a day of fun and adventure at Anakeesta , the Gatlinburg theme park! Spend your day enjoying outdoor activities like zip lines, chondola rides, a treetop play area, a mountain coaster, an observation tower, a scenic chairlift and more! Drop by one of Anakeesta's dining options to grab lunch during your excursion.
3. An Afternoon at Ripley's Aquarium
Learn from and explore the magical world of aquatic creatures at Ripley's Aquarium of the Smokies ! Ripley's Aquarium provides an educational and exciting experience for folks of all ages! You'll have a blast seeing fun creatures like penguins, sharks, sea turtles, stingrays and more!
4. Dinner at The Peddler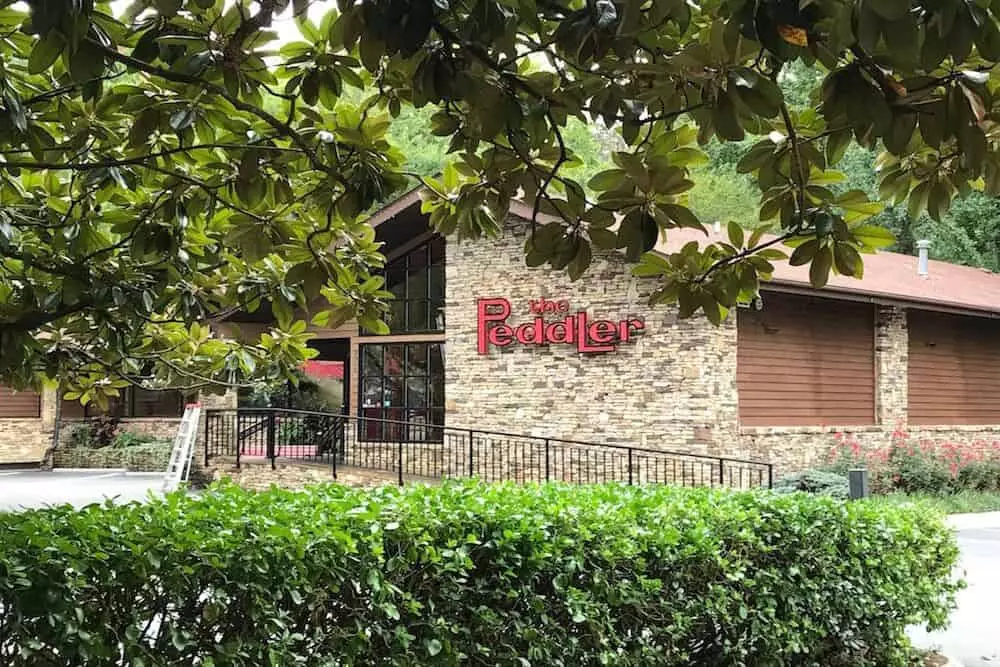 Close out your final full day of your Gatlinburg family vacation with a delicious dinner at The Peddler ! Folks love The Peddler so much that they've made visiting a family tradition! Enjoy a fresh salad bar and tender, juicy steaks during one final celebration before heading home! Located on the Little Pigeon River, you'll be surrounded by incredible views and family!
Where To Stay in Gatlinburg
We hope this itinerary will help you plan your next Gatlinburg family vacation! When you stay in a Gatlinburg cabin from Hearthside Cabin Rentals, you'll receive the very best in luxury accommodations! We'll ensure your cabin has everything you need to make you feel at home in Gatlinburg. With cabins featuring hot tubs, pools, scenic views and those that are pet friendly, we're confident we have the perfect cabin to suit all of your needs. Take a look at our Gatlinburg cabins and start planning your Gatlinburg family vacation today!