June 03, 2013
Interactive and Informative: Best Museum Attractions in Gatlinburg and Pigeon Forge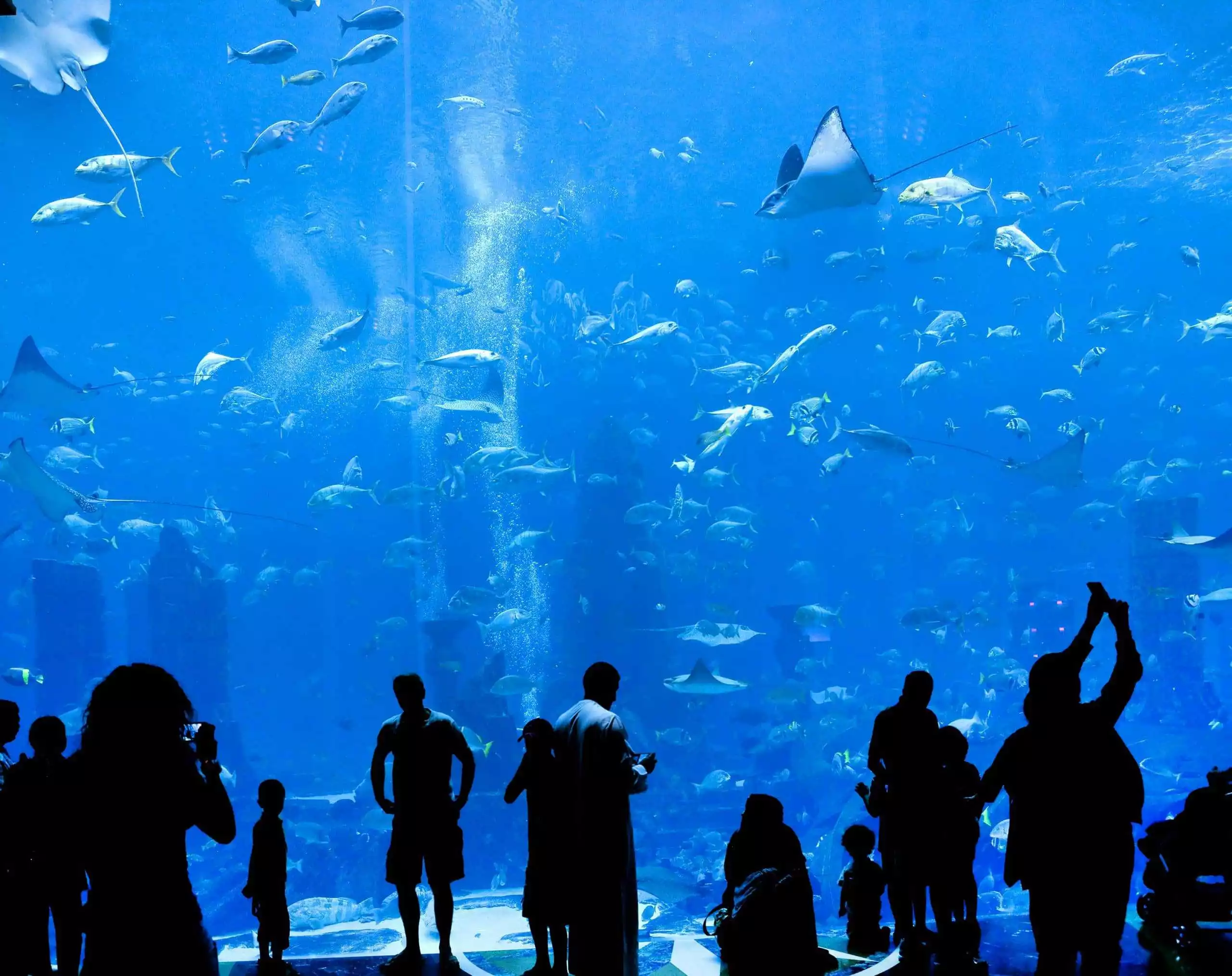 The many museum attractions in Gatlinburg and Pigeon Forge offer guests engaging and interesting displays, which are worth visiting for during every Smoky Mountain vacation. The best part of these museums is they feature historical artifacts and exhibits that can only be found in the Great Smoky Mountains.
Ripley's Aquarium
Different from the other museum attractions in Gatlinburg, Ripley's Aquarium has a 1.4 million gallon first-class aquarium, and features more than 8,000 exotic sea creatures and 11 ft. sharks from all over the world. Tourists and visitors to this Gatlinburg attraction journey through the longest underwater tunnel in the world. Enjoy special activities such as Penguin Painting, Penguin Encounter, splashing with Stingrays, and more.
Titanic Museum
Attracting millions of tourists every year, Titanic Museum attraction in Pigeon Forge exhibits one of the most significant artifacts from the century's old tragedy, the long lost Titanic violin that is owned by Wallace Hartley, the Titanic band leader. The violin will be on display through June 2013, and is just one of the many unique exhibits that can only be found at the Titanic Museum. Its new gallery also introduced Titanic's 133 Children's Stories, a tribute to Titanic's littlest heroes.
Hollywood Star Cars Museum
This museum attraction in Gatlinburg features more than 35 cars used for the most famous Hollywood movies and TV shows for the last 50 years. Many of these cars are created by George Barris and more vehicles are being added every year to keep up with Hollywood's latest entertainment industry.
Ripley's Believe-It-or-Not
One of the many Ripley's attractions in Gatlinburg, this museum was inspired by the hit TV series Believe It or Not, and exhibits new and unusual things. It has 3 stories of more than 500 incredible and outstanding artifacts all over the world, which will amaze you every pace of the way.
Guinness World Records Museum
This museum features hundreds of astounding displays from the famous Guinness Book of World Records and the Guinness primetime television show. It exhibits an incredible lineup of records, facts, and feats with unparalleled entertainment.
Christ in the Smokies Gardens and Museum
One of the foremost inspirational attractions in Gatlinburg, this museum offers a remarkable walk through the Biblical world. It exhibits life-like representations of Jesus Christ's important life scenes, using life-size figures, music, dramatic lighting, and special effects.
Hollywood Wax Museum
This Gatlinburg attraction exhibits America's favorite artists in life-size wax representations. Some of the artists include Michael Jackson, the Starship Enterprise, Jeannie's bottle, Halle Berry, Morgan Freeman, Natalie Portman, Christian Bale, and the list goes on. Tourists and visitors are allowed to take pictures beside their favorite life-size wax artist.
Elvis Presley Museum
This museum attraction in Gatlinburg is a home to one of the largest private collections of the King's memorabilia, which include his last limousine and his famous $250,000 ring. It also features nightly tributes to all eras of Elvis music through singing and dancing. The TCB Theater also plays Elvis' films and videos. Its gift shop also offers a variety of Elvis merchandise such as DVDs, CDs, books, apparel, and collectibles. It is a 15,000 square feet of everything about Elvis Presley.
Cooter's Place
Cooter's Place pays tribute to the popular television show, Dukes of Hazzard. Here guests get an up close view of iconic memorabilia from the show including the General Lee. For entertainment, guests can also choose between riding go-karts or a round of mini-golf, or both, when visiting this attraction in Gatlinburg.
Salt and Pepper Shaker Museum
True to it's name, this museum attraction in Gatlinburg houses one of the largest salt and pepper shaker collections in the Smoky Mountains. Admission to this museum is $3 which goes towards the purchase of any shaker set in the gift shop.