February 22, 2021
Top 7 Attractions in Pigeon Forge
Pigeon Forge is home to tons of attractions and entertainment that you and your group will love! From award-winning theme parks to awesome shows, there is something for everyone. Regardless of the time of year you visit, there are always exciting things to do in Pigeon Forge. Here are the top 8 attractions in Pigeon Forge:
1. Titanic Museum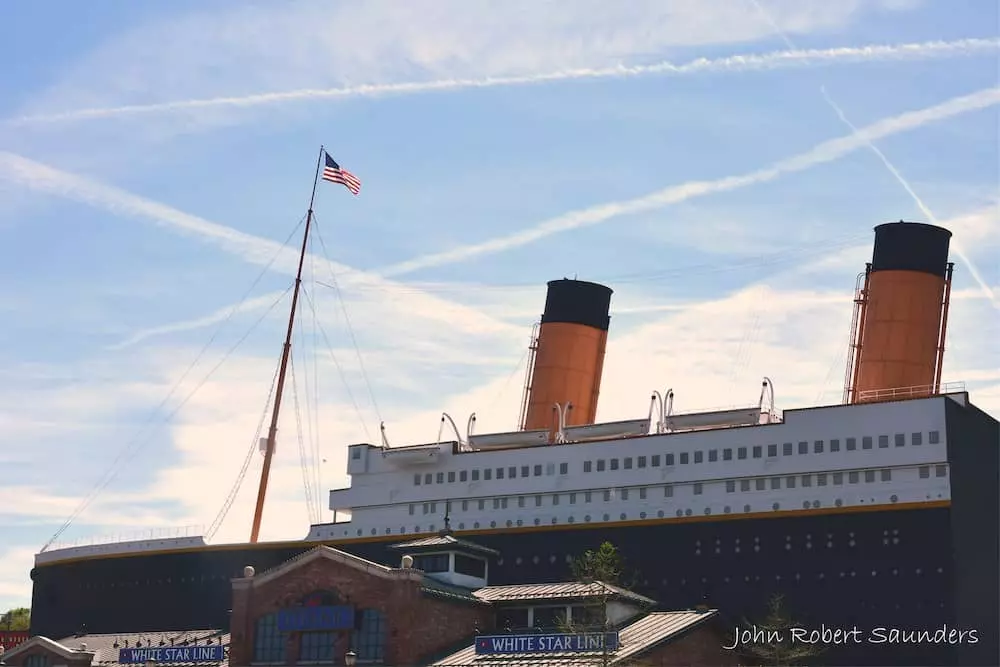 The Titanic Museum has over 400 artifacts which provide the next best feeling of being on the great ocean liner without traveling in a sub to the ocean floor of the shipwreck. The museum recreates a portion of the ship, an iceberg, and 26 degree water to complete the interactive experience.
2. Dollywood
The Dollywood theme park is a world renowned attraction featuring several well-known roller coasters like the Wild Eagle!, Barnstormer, Thunderhead, and Mystery Mine. However, the park is also famous for its entertainers and craftsmen. More than 30 performances are scheduled every day from a variety of music genres including bluegrass, Southern Gospel, classic rock'n'roll, and country. Several restaurants inside the Dollywood have been featured by cooking networks for their scrumptious southern cuisine. It is one of the top attractions in Pigeon Forge and Hearthside offers discounted tickets to Dollywood.
3. Wonderworks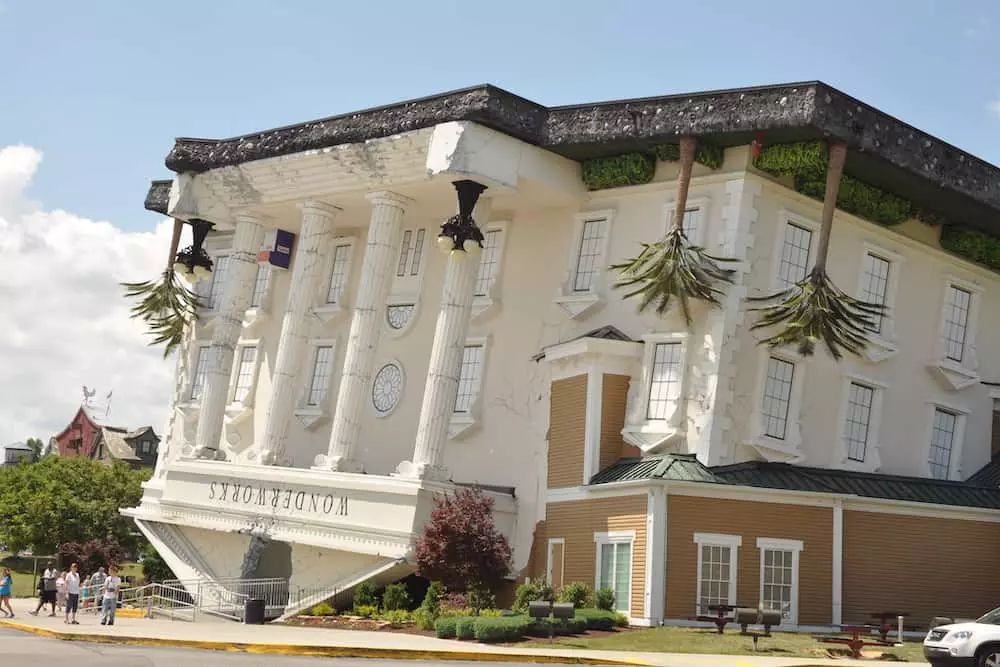 Wonderworks has 150 interactive exhibits to dazzle the whole family. Visitors can live through a simulated 8.5 magnitude earthquake, experience the inversion tunnel and anti-gravity chamber, explore a replica of the Mercury capsule, and feel what it's like to go through a hurricane.
4. Flyaway Indoor Skydiving
Flyaway Indoor Skydiving is a safe way to experience the sensation of skydiving. The skydiving simulator consists of a 21 foot tall vertical wind tunnel cable of producing winds of up to 120 miles per hour. A 20 minute safety course is required to ensure a safe experience.
5. Whitewater Rafting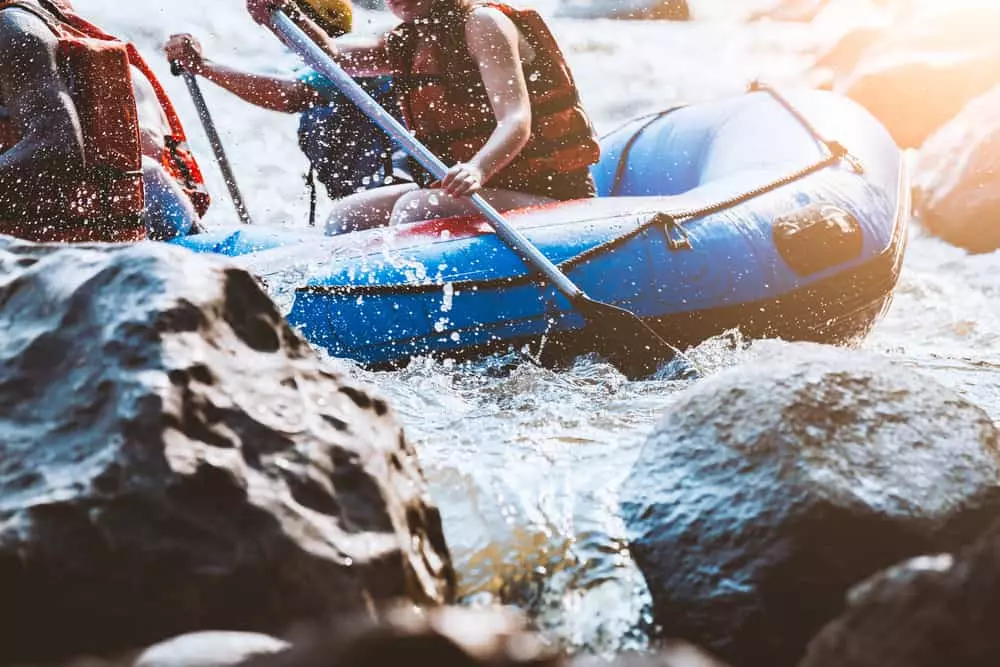 Whitewater Rafting in the rivers near Pigeon Forge is unsurpassed. Float trip options with Big Creek Expeditions range from easy to extreme difficulty. It will give you the opportunity to enjoy the beauty of the Smokies on a professionally guided whitewater rafting adventure. We also offer discounted tickets for your next whitewater rafting adventure.
6. Hatfield & McCoy Dinner Feud
Hatfield & McCoy Dinner Feud is a show like none you've ever seen before! You'll become a part of the longest running feud in history as you watch the Hatfields and McCoys try to settle their differences mountain-style. There will be singing and dancing, stunts, comedy, and so much more!
7. Rowdy Bear Ridge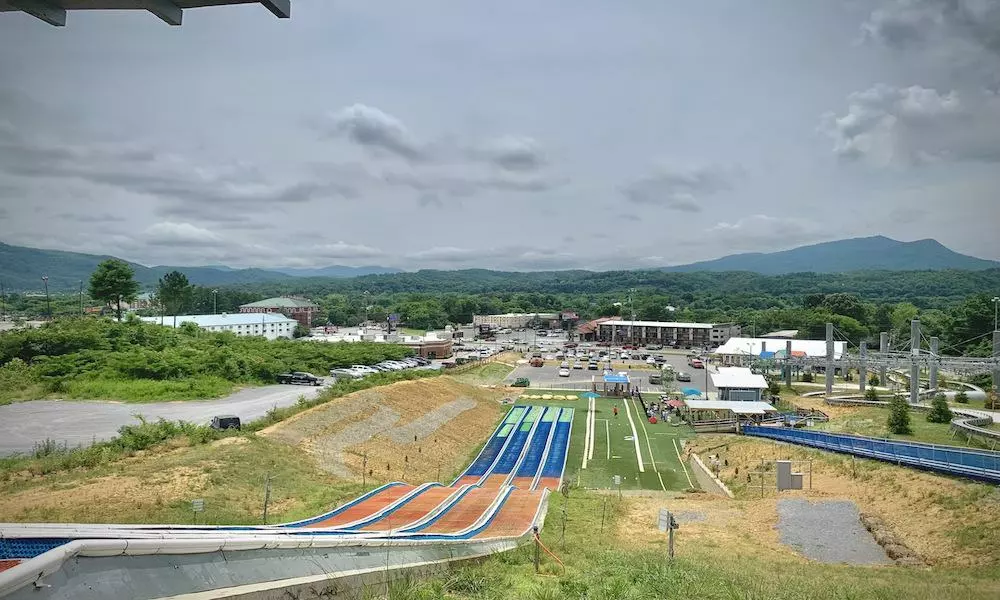 Rowdy Bear Ridge in Pigeon Forge is one of the coolest spots in the Smokies for coaster lovers. Not only do they have the World's First Power Coaster, they also offer a Laser Gun Coaster and a Tubing Hill. During the winter, Rowdy Bear converts the Tubing Hill into a SnowPark.
Now that you know more about the top attractions in Pigeon Forge, you can begin planning your next trip to the Smoky Mountains. For more discounts on attractions as well as cabins, check out our specials page and take advantage of all the money you could save on your Pigeon Forge vacation. We look forward to seeing you!