June 16, 2021
Your Guide to the Gatlinburg Trolley Routes and Fares
Would you like to go sightseeing without having to find parking spots or drive in traffic? Then hop on a Gatlinburg trolley and be on your way! There are several locations to board a trolley in Gatlinburg. So, if you're feeling a little overwhelmed by your options, don't worry! We're here to break each route down for you so that you can board the right trolley and get to where you want to be!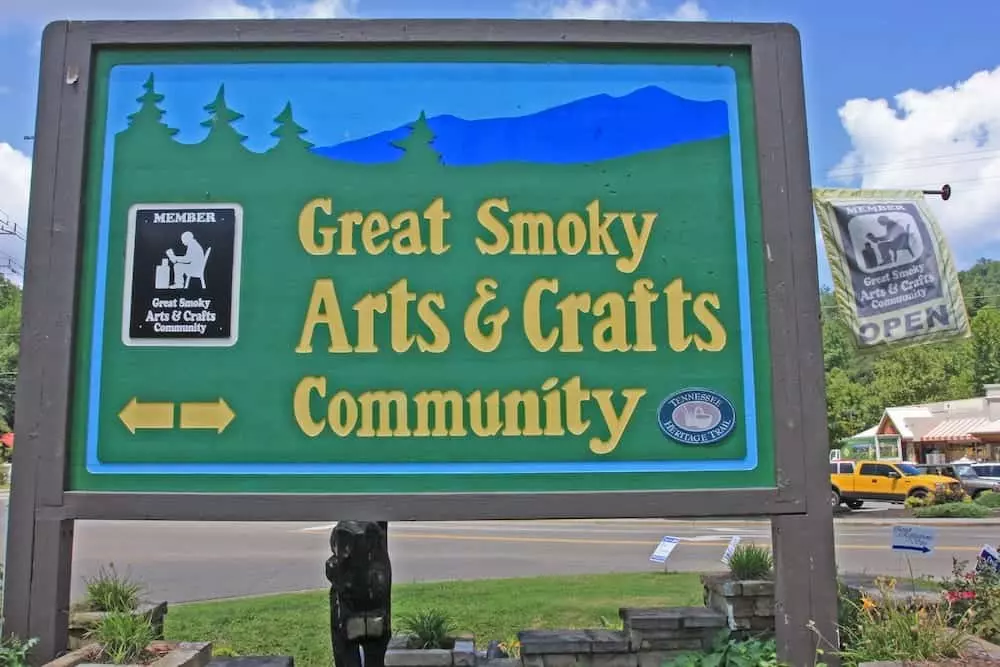 This mini-trolley services the Great Smoky Arts & Crafts Community. This route can be boarded at the Gatlinburg Mass Transit Center at traffic light #5. This Trolley makes the entire eight-mile Glades/Buckhorn Loop. The fare for the Yellow Trolley is completely free. This route takes approximately one hour to complete, so just be aware that it may be as long as one hour before it returns to each pick-up/drop off point. The route is available every day from 10:30 am to 6 pm from April through October. In November and December, you can only ride this trolley from Mondays to Saturdays.
The Blue Route in Gatlinburg departs from the free Park N' Ride parking lot next to City Hall. The Blue Trolley begins at the Gatlinburg Mass Transit Center at traffic light #5 approximately every 45 minutes and runs along the Parkway to East Parkway, then to Rocky Top Sports World up to the Gatlinburg Community Center before it stops at the Mass Transit Center next to Ripley's Aquarium of the Smokies . Then, the route continues south on the Parkway to light #8 and turns onto Historic Nature Trail/Airport Road to the Park Vista. From here, the route travels along Cherokee Orchard Road and comes back to the Parkway at light #6 at the Gatlinburg Mass Transit Center.
3. Purple Route: North Gatlinburg Parkway & Spur Welcome Center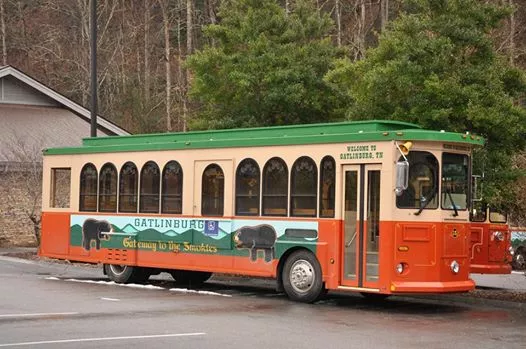 The Purple Route departs from the Park N' Ride through the entrance to Gatlinburg and along the Parkway. It continues south on River Road and stops along parts of Ski Mountain Road before the Purple trolley heads back to the Parkway. This route stops at the Gatlinburg Mass Transit Center before it heads back to the Gatlinburg Welcome Center. Departures are approximately every 45 minutes.
Blue and Purple Trolley Schedules
Both the Blue and Purple Routes follow this schedule throughout the year:
Modified Schedule: February through April – 10:30 am to 10:00 pm
Regular Schedule: May through October – 8:30 am to midnight
Winter Schedule: November to February – 10:30 am to 6:00 pm on weekdays and 10:30 am to 10:00 pm on weekends
Tips For Riding the Gatlinburg Trolley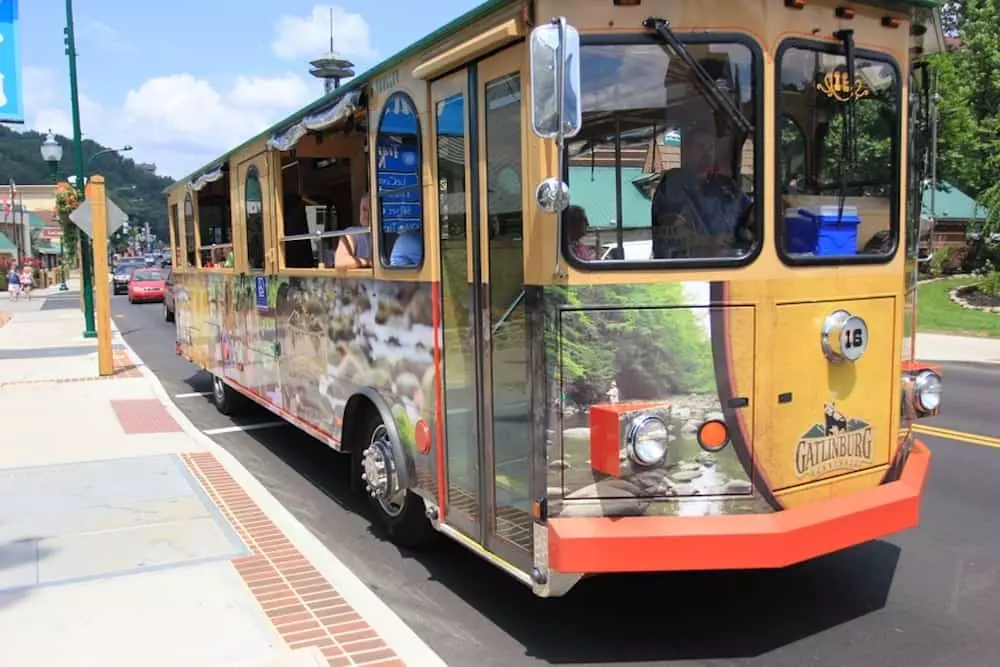 The Gatlinburg trolleys are color-coded by route with signs posted on the front and sides of each one. Trolley rides in Gatlinburg are free to everyone. Another great tip to keep in mind is to always be open for an adventure. The Gatlinburg Trolley runs throughout the city and surrounding area, meaning you're going to pass by all the best attractions and things to do. Instead of having a set plan, just hop off whenever you see something you might like! The Gatlinburg Trolley is without a doubt the best way to get around town.
Nothing is better than saving money on vacation, and our Freedom Fun Pass is the perfect complement to a free Gatlinburg trolley ride! Check it out today so you can hop out at all the best attractions and enjoy them for a steal!