December 06, 2013
Top 4 Holiday Movies to Watch In Your Gatlinburg Cabin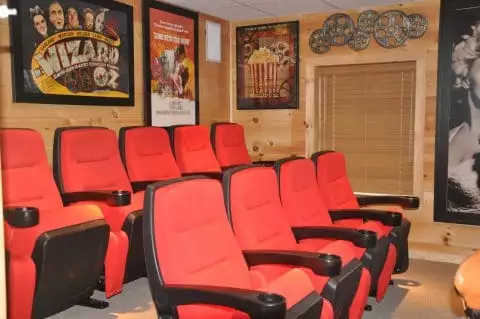 You can probably already picture it. The wood in the fireplace is crackling. The smell of popcorn has filled the air. The wind in the trees is whistling outside around your private balcony. You and your family are wrapped up underneath a cozy blanket as you are getting ready to watch your favorite holiday movie. Which movie you ask? Hearthside Cabin Rentals has put together a list of the top 5 best family-friendly movies any family will enjoy inside their spacious Gatlinburg cabin rental this holiday season.
It's a Wonderful Life
No Christmas movie marathon is complete without enjoying the iconic tale of George Bailey and the town of Bedford Falls. This movie is perfect for around the holidays because it teaches kids to appreciate all that they have, and to never give up. This movie is also a good way for parents to connect with their children by sharing in a movie they both grew up watching.
A Christmas Story
Poor Ralphie is at it again. Your kids will laugh while watching the cast of characters in this movie experience blunder after blunder as they anxiously wait for Christmas and unwrapping presents.
The Polar Express
What better way to watch a movie about traveling to a magical and distant place for the holidays than while inside a secluded Gatlinburg cabin? Your kids will be in awe of the impressive graphic design work of the movie and charming popular Christmas tale. To add to this experience, have you kids listen carefully to see if they can hear the Polar Express coming to pick them up when the movie is over.
Miracle on 34th Street
Similar to It's a Wonderful Life, no Christmas season is complete without a special viewing of Miracle on 34th Street. Whether you and your family prefer the classic version or one of the many modern adaptations, there is no doubt that this movie will put a smile on any viewers' face.
Want to make your holiday movie experience one to remember? Try hosting it inside one of Hearthside's Gatlinburg cabins with a movie theater room. Adding a Hollywood feel to any movie marathon, these spacious mountain retreats are sure to turn your family's next Smoky Mountain vacation into one to remember.
To learn more about our Gatlinburg cabins with a movie theater room, or to begin planning your family's next trip to the Smokies, give us a call at (877) 677-5481.