March 18, 2019
Top 5 Places to See All Your Favorite Smoky Mountain Wildlife
The Smokies are famous for their diversity of animal life. From mighty blacks bear to resilient salamanders, there are so many wonderful species to discover when you visit! However, there are some spots that really stand out when it comes to how easy it will be to observe these fantastic animals. To help you plan for your trip, here are 5 of the best places to view all of your favorite Smoky Mountain wildlife.
1. Three Bears General Store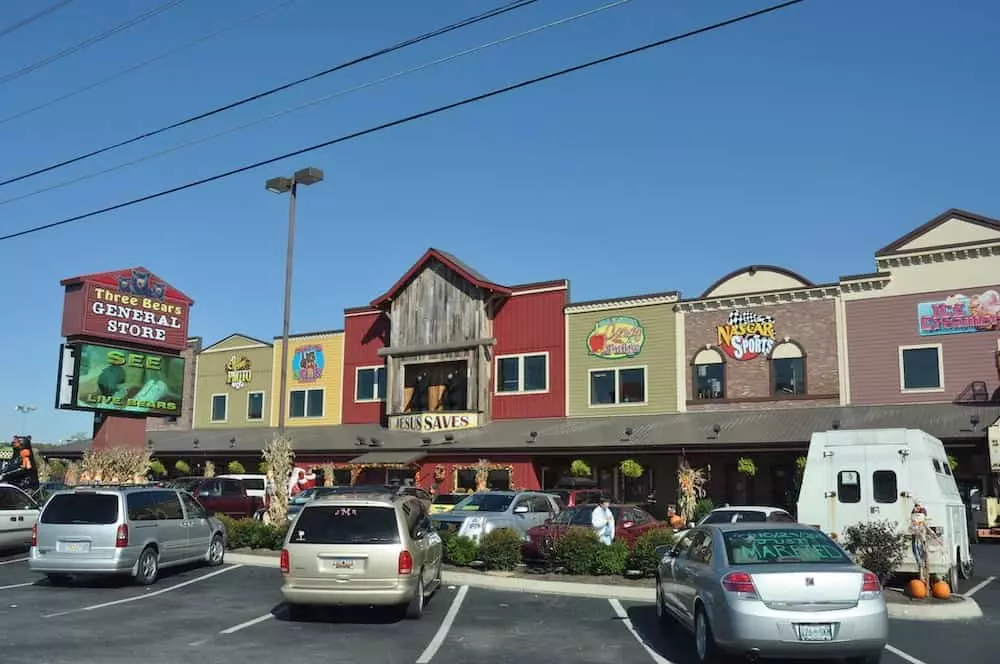 Located on the Parkway at the foothills of the national park, you'll find the Three Bears General Store! Inside, there's a live bear habitat where you can watch black bears playing and being fed while you shop through the store. These bears were rescued from a nearby hunting farm and have been cared for by this attraction for over 25 years! The bears have their own pond and waterfall as well as their own individual dens, and you can watch them roam freely through it all. During your visit, you can even get an old time photo taken in the studio. There are plenty of scenes for you to choose from, and costumes available in all sizes that you can try on. The kids and the kids at heart will also love the family arcade, complete with skeeball, pinball games, air hockey, video games, and lots of awesome prizes!
2. Ober Gatlinburg Wildlife Encounter
There are a ton of beautiful creatures waiting to meet you up at the Ober Gatlinburg Wildlife Encounter! This lovely zoo has been put in place to provide people with the opportunity to view native wildlife in a safe environment. The highlight of this attraction is without a doubt their adorable black bear family! You'll also be able to see river otters playing at the underwater viewing area, as well as beautiful bobcats and birds of prey in their own enclosed aviary. You can also stop by the Nocturnal House where you'll discover raccoons, skunks, flying squirrels, turtles, and snakes. Just keep in mind that some animals hibernate in the colder months. So, if you plan on visiting during that time, you might want to check to see if they are available for viewing.
3. Roaring Fork Motor Nature Trail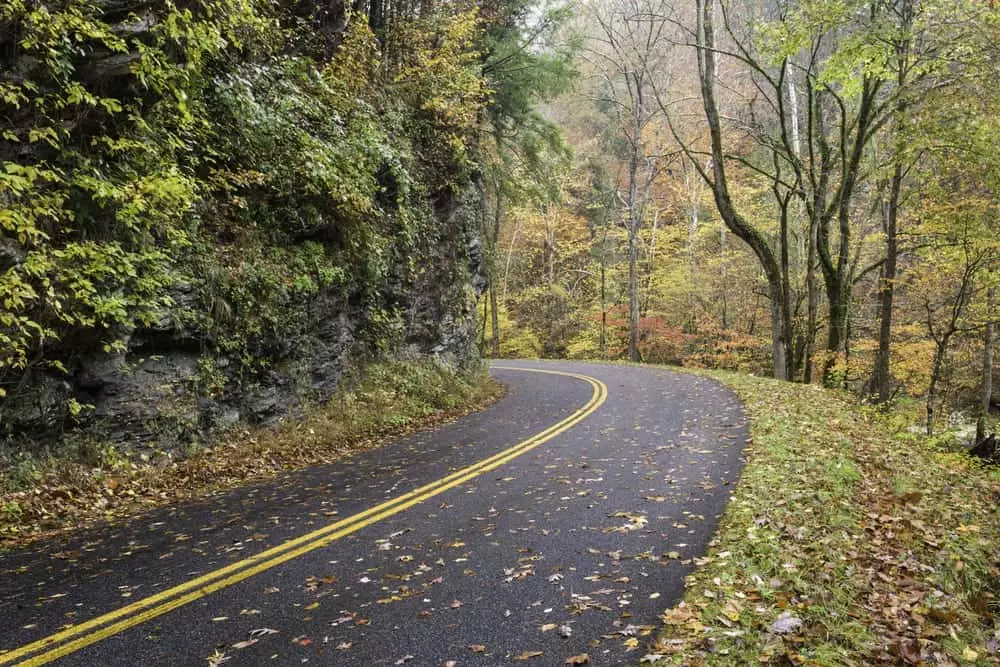 Another one of the best places to see Smoky Mountain wildlife is the Roaring Fork Motor Nature Trail. This 5.5-mile-long, one-way, loop road is known for its frequent animal sightings. You can also catch a glimpse at rushing mountain streams, old-growth forests, and a number of historic buildings. There are even pullouts where you can park and hop out of the car to stretch your legs or to get a better view of the scenery.
4. Grotto Falls
Did you know that the Great Smoky Mountains are known as the "Salamander Capital of the World?" The cool, moist environment near Grotto Falls is ideal for salamanders, making it one of the top spots in the park to spot them. It can be accessed by the Trillium Gap Trail which meanders through an old-growth, hemlock forest, and actually runs behind the 25-foot high waterfall! The roundtrip hike to Grotto Falls is 3 miles and considered moderate in difficulty. It takes about 2 to 3 hours to complete, depending on how fast you're moving.
5. Cades Cove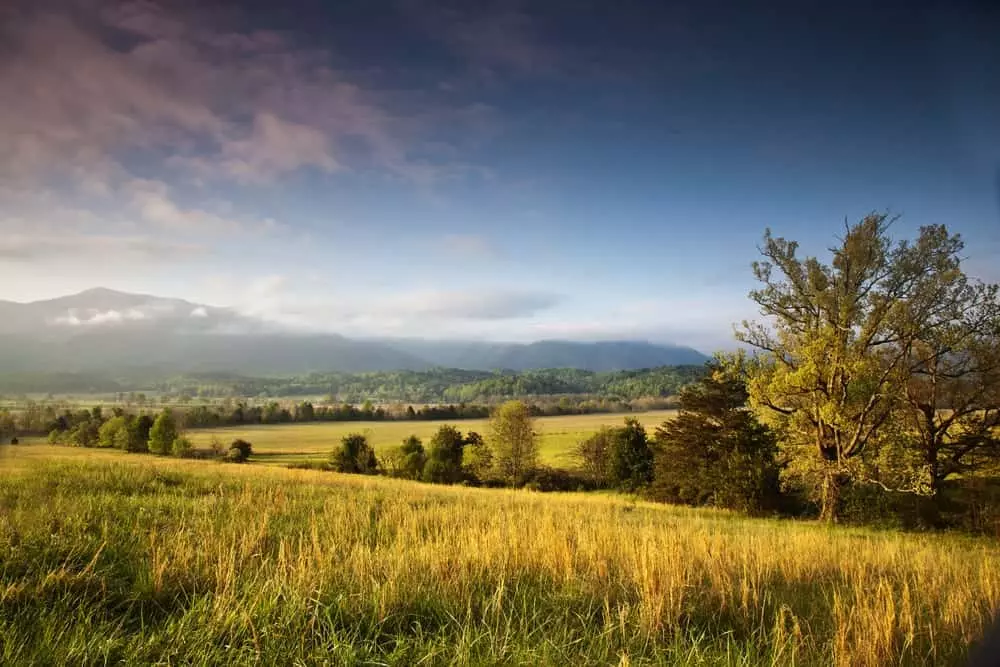 Cades Cove is one of the most popular places in the entire national park, and it's no wonder why! This gorgeous, wide open valley offers a variety of activities for you and your family to enjoy, one of which is wildlife viewing. Since this area isn't covered in dense forest like the majority of the park, it's much easier to spot white-tailed deer, black bears, coyotes, and turkeys. It's a good idea to bring a pair of binoculars so that you can always stay at a safe distance while you observe these amazing animals.
Where to Stay
When you're not out and about exploring all of these popular spots, you'll need a comfortable place to stay! Our cabins in Pigeon Forge and Gatlinburg feature top-of-the-line amenities for your entertainment and relaxation. They are also close to all the best places to view Smoky Mountain wildlife. This way, you can spend more time enjoying yourself, and less time driving to get to where you want to be! When you stay with us, you can also save on other fun things to do by taking advantage of our Freedom Fun Pass!
You won't want to miss a single moment to view the amazing creatures that live in the Smokies! So, start planning your getaway today, and check out our cabins in Pigeon Forge and Gatlinburg to find the perfect place to stay close to all the fun.