November 10, 2014
6 Smoky Mountain Christmas Shows You Can't Miss
Looking for the best way to get into the holiday spirit this year? Look no further than the many thrilling Smoky Mountain Christmas shows that are going on now.
Every year, the many fun and exciting shows in Pigeon Forge take a break from their usual acts and bring out their holiday cheer for families to enjoy.
That being said, with all of the Smoky Mountain Christmas shows going on now, how do you pick which one to go to? To help visitors narrow the search, we at HearthSide Cabin Rentals have decided to put together a breakdown of all of our favorite seasonal shows for this year.
(See Related: Where to Find the Best Thanksgiving Dinner in the Smoky Mountains)
Country Tonite Theater in Pigeon Forge
Voted the best show in the Smokies for nearly two decades, there is no doubt that the talented performers at the Country Tonite Theater in Pigeon Forge really know how to put on a festive holiday show.
This year's Smoky Mountain Christmas show will feature mesmerizing choreography, colorful costumes, and fun holiday sets, all designed around the cast's updated version of many holiday classics, including 'Where Are Your Christmas.'
Location: 129 Showplace Blvd.
Phone Number: (865) 453-2003
Website: https://www.countrytonitepf.com/christmas-show/
Dixie Stampede in Pigeon Forge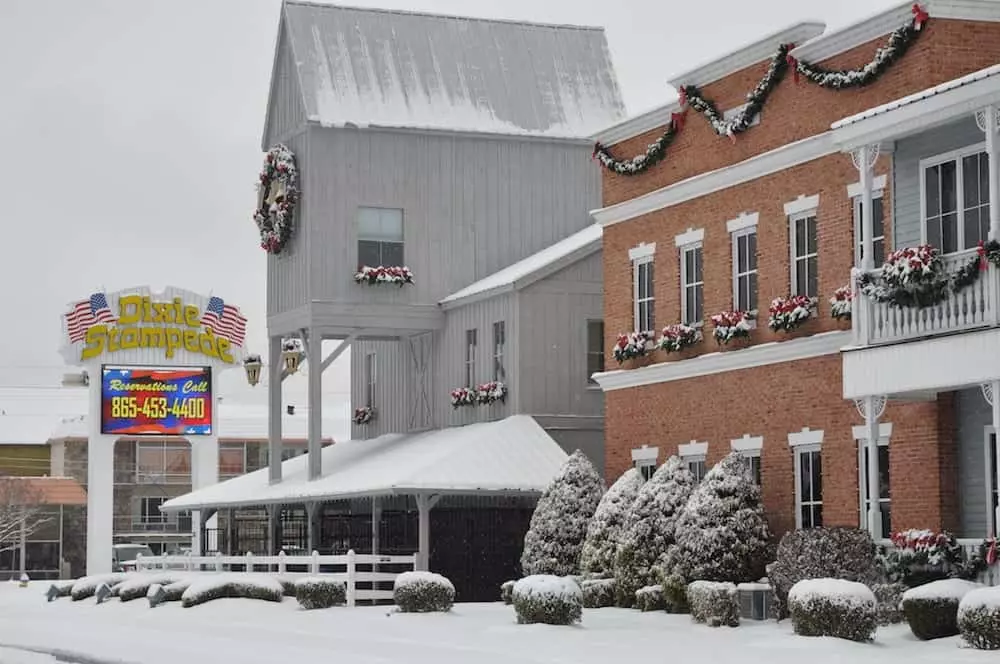 The Smoky Mountain Christmas Show at Dixie Stampede in Pigeon Forge is one of the most-unique performances in the area. Here, guests can go to watch as their favorite elves from both the North and South Pole compete with one another in a friendly rivalry, all while enjoying a delicious four-course meal.
This Smoky Mountain Christmas show also features one of the only live nativity scenes in the area. Not to mention, the carefully planned holiday decorations that are used to transform the arena into a true Christmas Wonderland is just what any family needs to get into the holiday spirit this year.
Location: 3849 Parkway
Phone Number: (865) 453-4400
Website: https://dpstampede.com/pigeon-forge/christmas-show
Smoky Mountain Opry
The multi-million dollar Christmas production at Smoky Mountain Opry is the only Smoky Mountain Christmas show where guests can find flying sugar plum fairies, angels, dancing elves enchanted reindeer all in one place.
Centered around celebrating the birth of Jesus Christ, the Christmas show at Smoky Mountain Opry includes singers, dancers, comedians.
In addition, the orchestra band and incorporation of live animals into the show is sure to really add that 'wow' factor to the performance.
Location: 2046 Parkway
Phone Number: 1-800-768-1170
Website: https://dinnershowtickets.com/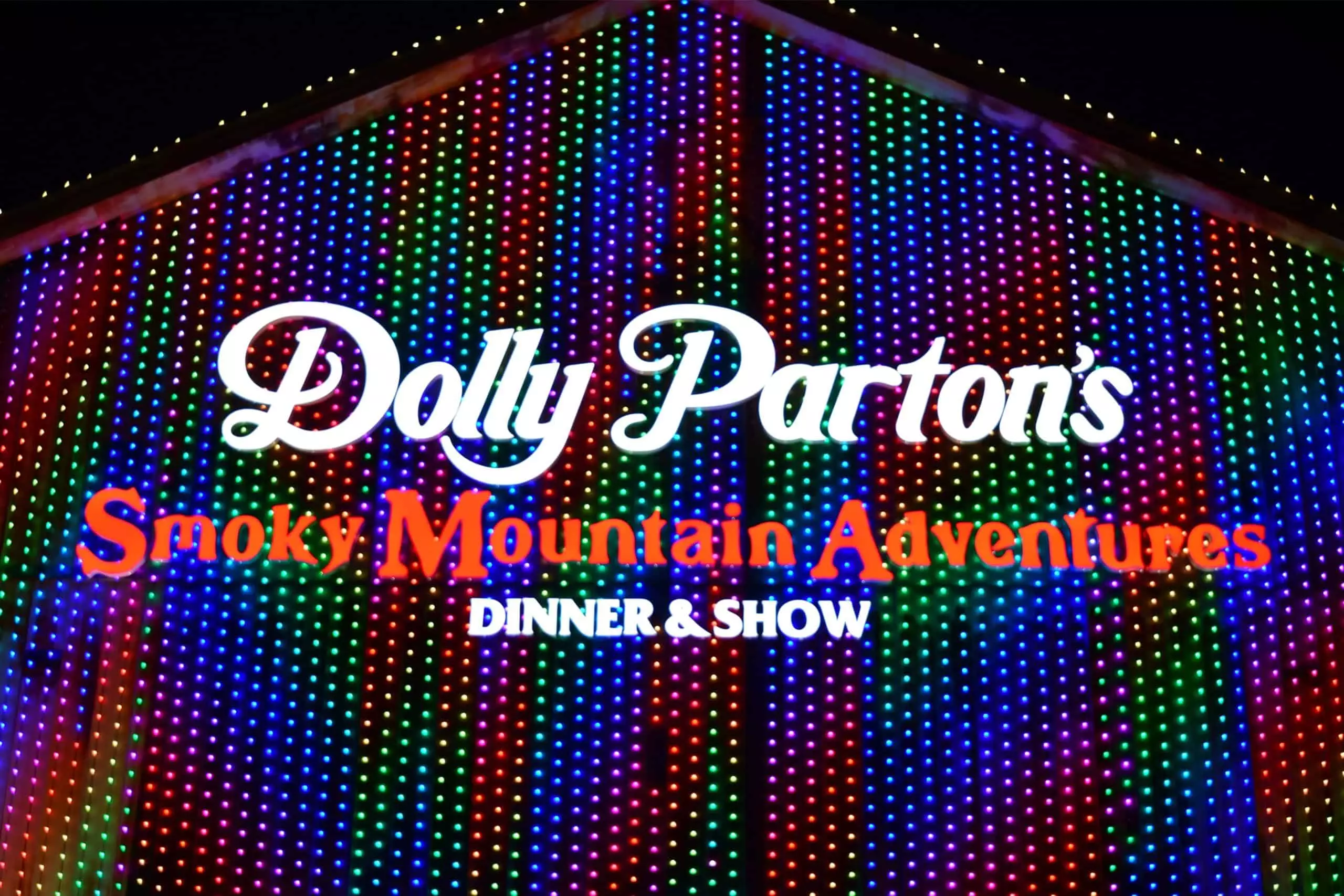 Smoky Mountain Adventures
This Smoky Mountain Christmas show has a little bit of everything. You'll watch amazing acrobatic performances from elves, see beautiful ice skating dances, witness the Nativity scene, and the Bluegrass Nutcracker makes an appearance along with Mr. Holly Jolly himself, Santa Claus!
While you're watching the show you'll get to sink your teeth into Smoky Mountain Adventure's idea of a hearty holiday feast! Eat until your stomach is content on things like sugar cured ham, fried chicken, buttery corn on the cob, and much more!
Location: 2713 Parkway
Phone Number: (844) 322-4400
Website:https://www.smokymountainadventures.com/
Hatfield & McCoy Dinner Theater
If you think your family has trouble getting along for the holidays, then you are in for a real surprise at the Smoky Mountain Christmas show at the Hatfield & McCoy Dinner Theater. As it turns out, these two feuding families cannot put their differences aside, even for the holidays.
Location: 119 Music Road
Phone Number: (865) 908-7469
Website: https://hatfieldmccoydinnerfeud.com/hatfields-mccoys-christmas-dinner-show
The Comedy Barn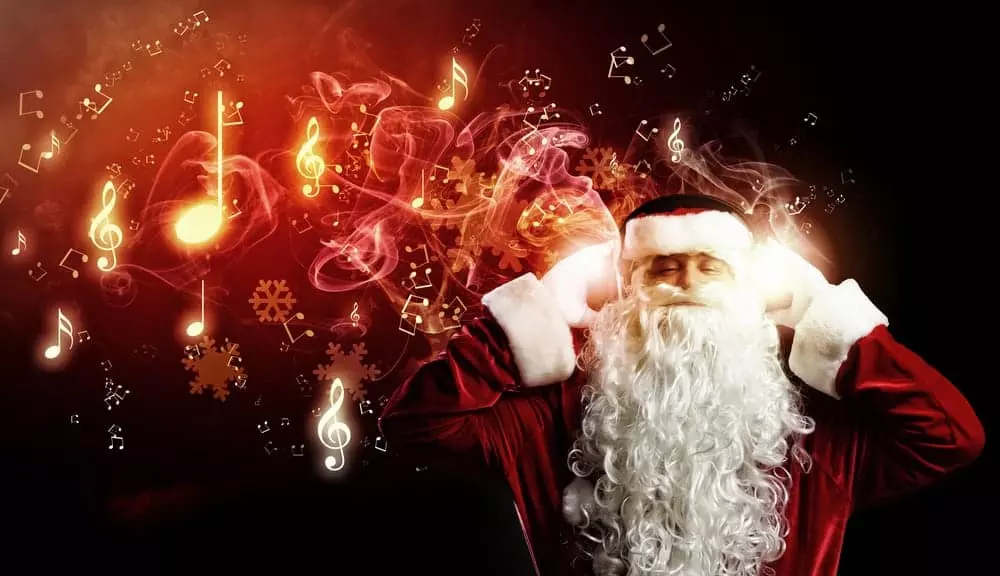 Considered to be one of the funniest shows in the Smoky Mountains, the cast at Comedy Barn Theater in Pigeon Forge is really turning up the heat this winter with their action-packed Christmas comedy routine. Featuring long-time favorites like the comedy Barn Canines and the Comedy Barn Cloggers, as well as a few new seasonal cast members, this Smoky Mountain Christmas show is sure to be one you and your family do not want to miss.
Location: 2775 Parkway
Phone Number: (865) 428-5222
Website: https://comedybarn.com/christmas-show/
Don't forget, vacationers choosing to spend their holiday trip inside one of HearthSide Cabin Rentals' spacious Pigeon Forge cabins will receive one free adult admission to several of these exciting Pigeon Forge shows for each paid night of their stay. To learn more about which of the shows are included in this program, click on the link to our Smoky Mountain Freedom Fun Pass!