July 19, 2017
5 Reasons Our Cabins in Gatlinburg with a Hot Tub are Great for Your Vacation
When you start looking for somewhere to stay on your vacation, you want to make sure they have the one thing you can not miss out on for the ultimate relaxation – a hot tub! We know it may sound silly, but they actually make a vacation better, especially when you stay in the mountains.
1. We have a wide variety of cabins in Gatlinburg with hot tubs.
A good majority of our cabins in Gatlinburg have hot tubs, so you won't have to worry about being limited to specific cabins. Whether you are planning a romantic getaway or a fun-filled family vacation, you will find the perfect cabin that comes complete with a hot tub when you stay with us!
2. You won't have to sacrifice the space you need to have a hot tub at your cabin.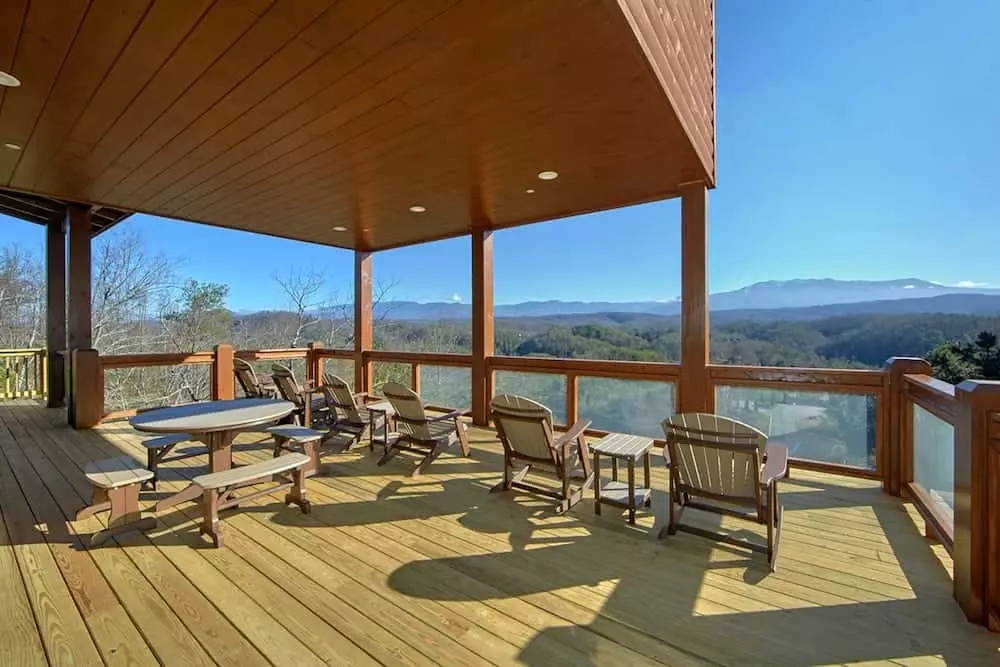 A majority of our larger cabins have hot tubs, so if you have a large group that wants to stay in a cabin you won't have to worry about not having one. The bigger cabins may even have two hot tubs or larger hot tubs to accommodate everyone that can stay there! You can have all the room you need plus a hot tub when you rent a cabin in Gatlinburg. We do not want you to miss out on the experience of staying in one of our cabins in Gatlinburg with a hot tub!
3. Hot tubs are great all year round.
No matter the season, hot tubs can always be used! You may not want to relax in one in the heat of the day, but most evenings are cooled down enough to make it very enjoyable. They are also great to have when the weather starts to change along with the leaves. Plus, if you are visiting in the winter, you may even be able to see the snow fall from the comfort of your hot tub!
4. Hot tubs are very therapeutic.
Hot tubs can help relieve sore or strained muscles. So, if you went on a pretty tough hike and all you want to do is sit afterwards to rest, your hot tub can ease your aches a pains! A hot tub can also help relieve any stress you may have from before you got to go on your vacation, and is a great way to unwind.
You want to be able to relax when you go on vacation. A cabin with a hot tub can help you relax even more than just leaving the house and going somewhere new for a few days! Hot tubs can be used year round, you can stay in a cabin with a hot tub and other amenities you want, and hot tubs can be good for your body. You will be glad you chose one of our cabins in Gatlinburg with a hot tub after you arrive and immediately use it to relax after your drive.
Just because you are set on having a hot tub does not mean you have to sacrifice being able to enjoy other amenities! We have some cabins that have home theaters, cabins that have an indoor pool, and cabins with amazing mountain views – all in addition to a hot tub!
Our cabins can have everything you need, whether that be a pool, a home theater or just a hot tub. The options are there for you! You can view all of our cabins in Gatlinburg and Pigeon Forge to see which one fits you the best and start planning your vacation today.