November 03, 2020
7 Things You Didn't Know About Our Large Cabins in Gatlinburg TN
Want to plan a group trip for a family reunion, wedding, or church group? Our large cabins in Gatlinburg TN are the perfect place to stay! There are so many great things about our cabins, and we want to share them with you. Here are 7 things you didn't know about our large cabins in Gatlinburg TN:
1. Close to Local Attractions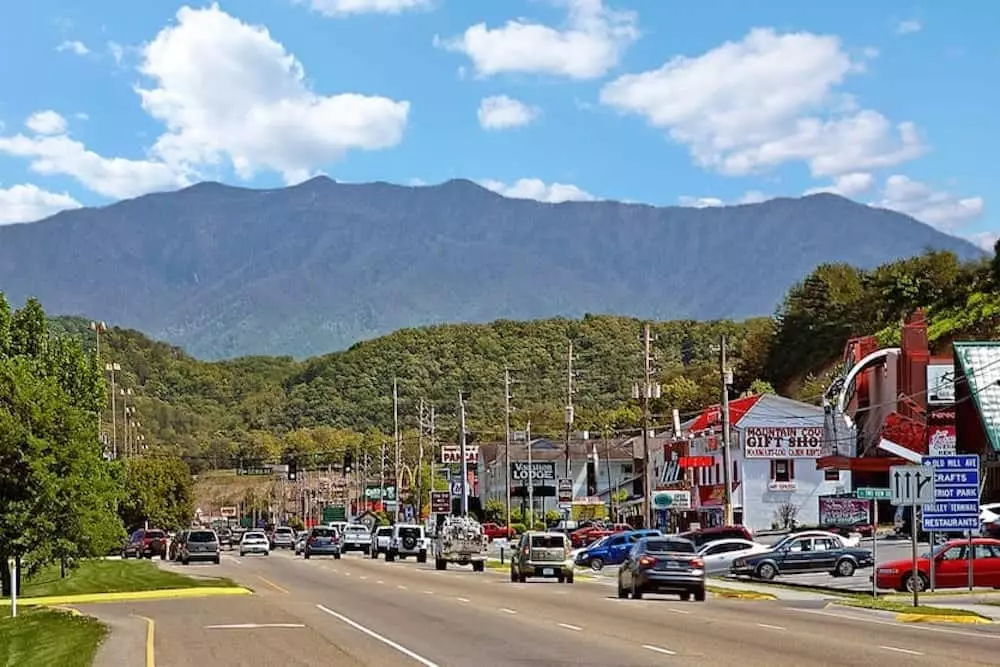 One thing you may not know about our large cabins is how close they are to local attractions. You'll feel so far away from everything, it may be hard to believe you aren't too far from all the fun things you want to do. If you want to try the Old Mill Restaurant in Pigeon Forge or walk around downtown Gatlinburg, you're just a short drive away. You'll also just be a short drive from the Great Smoky Mountains National Park. You'll love how convenient it is to get to all the things you want to do.
2. Accommodate Large Groups of People
As you can probably guess, our large cabins in Gatlinburg TN house large groups of people. You may be thinking that means 30 or 40 people, but we have cabins that can accommodate as many as 84 people! You can have a church group stay together or a wedding party in the same cabin. No matter what the occasion is, we can keep all of your people together under one roof!
3. Access to Resort Perks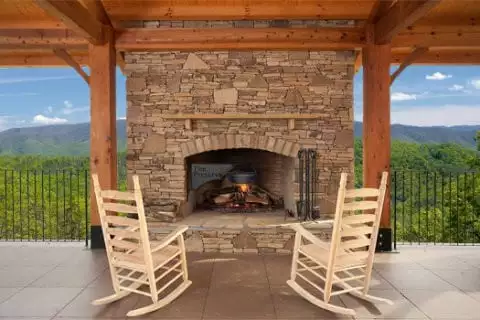 Something else you may not know about our large cabins is you'll get access to resort perks. Some of our large cabins are within cabin resorts, and you'll be able to have a party at an outdoor pavilion where you can grill. You will also be able to use the community outdoor pool at these cabin resorts. It's a great way to cool off during the summer months, and your whole group will have a blast.
4. Pet Friendly Accommodations
Many of our large cabins in Gatlinburg TN are pet friendly. You won't have to leave your furry family member at home! Skip the boarding fees and try to find a pet sitter and just bring your dog with you. You'll love being able to come back to your cabin and have your best friend waiting on you. Don't want to leave them at the cabin all day? There are several fun things you can do with your pet while you're in town, including going to the Petsafe Dog Park, eat at Hard Rock Cafe, hike on the Gatlinburg Trail, and visit Mad Dog's Creamery. You'll love being able to bring your pet with you on your large group trip!
5. Get Discounted Tickets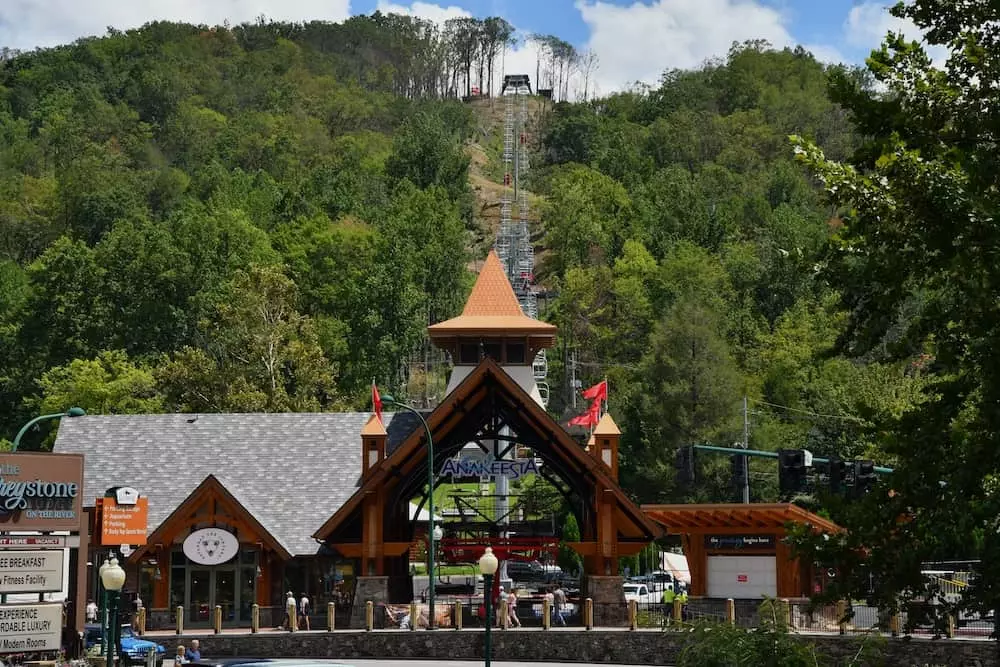 You may not know this, but when you book one of our large cabins, you'll receive access to our Freedom Fun Pass. With this pass, you'll receive discounts and tickets to restaurants and attractions in the area. You can go white water rafting with Big Creek Expeditions or walk around Anakeesta with your group. Enjoy a meal at Mama's Farmhouse where you can eat family style or spend a day at Ripley's Aquarium of the Smokies. You'll enjoy one free adult admission to each attraction every day of your stay. Offers are noncumulative and unused admissions expire daily. Whatever you decide to do, your whole group will have a blast!
You may think your large cabin rental is just a great place to stay for your trip, but there's more to it! Our cabins come with a ton of extra entertainment. We have large cabins with indoor pools so your group doesn't have to share a pool with strangers and you can swim any time of the year. Some cabins have home theaters where you can pretend like you're at the movies and watch one of your favorites. Most of our cabins have game rooms where you can make memories together and see who is the best gamer.
7. Year Round Specials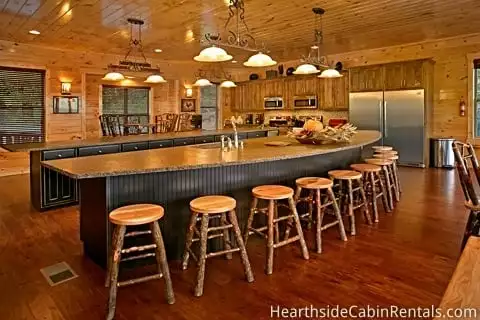 All throughout the year, we offer all kinds of deals and specials. We know planning a huge trip with a large amount of people can get expensive, so we want to help you. If you stay so many days, you can get the next night free. If you book during a certain time of the year, you can get a percentage off the price of your stay. You'll love being able to save money on your next group trip!
You may have known a little about our cabins, but now you know even more. Are you ready to book your trip? Look through our large cabins in Gatlinburg TN and book one today!