July 20, 2020
Top 6 Reasons to Stay in Our Cabins in Gatlinburg TN For Your Family Trip
Are you thinking about planning a trip with your family to the Smokies? You'll need a place to stay, and our cabins in Gatlinburg TN are a great choice! You'll have plenty of room for your whole family, and you'll be close to all the fun things you want to do. Here are the top 6 reasons why you should stay in one of our cabins in Gatlinburg TN for your family trip:
1. Everyone Stays Together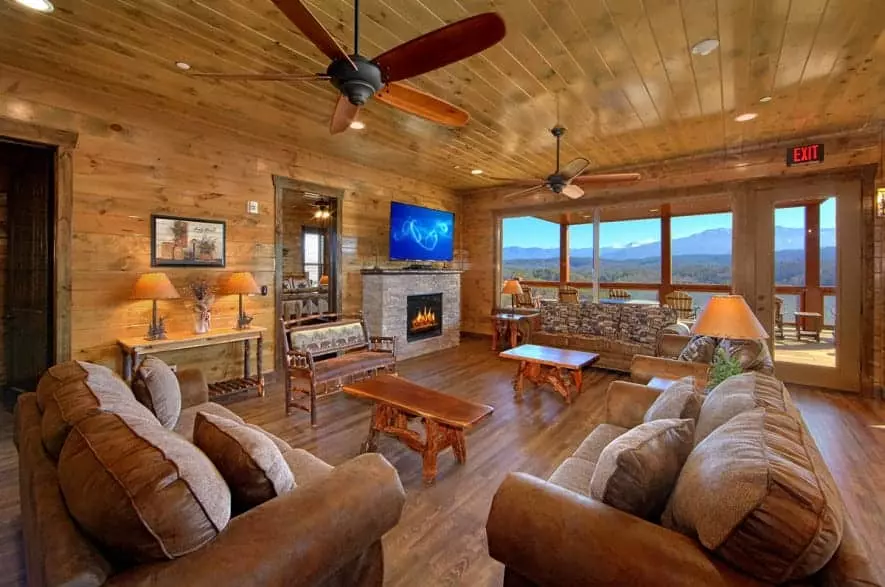 A benefit of staying in a cabin versus a hotel is everyone in your group gets to be together. At a hotel, you may or may not get hotel rooms close to each other. At a cabin, everyone can stay in the same cabin or two cabins next to each other. You all get to eat meals together in the dining room and hang out in the living room, den, or outdoor deck. The point of your family trip is probably to spend time together, so being able to be together in the same area is important.
2. Plenty of Space
Another perk of booking one of our cabins in Gatlinburg TN for your family trip is you'll have plenty of space. When you go out to a restaurant, they may not have a room large enough to accommodate everyone. Our cabins have large kitchens where you can prepare food and large dining rooms where you can all eat together. If you stayed at a hotel, there aren't any community areas for you to spend time together. At a cabin, you have a ton of places where you can all come together, such as the living room, dining room, private deck, and many other places. And within the cabin itself, you still have the privacy of your own room while being around your family. Plus, you won't disturb other guests since everyone you're with is in your group.
3. Split the Cost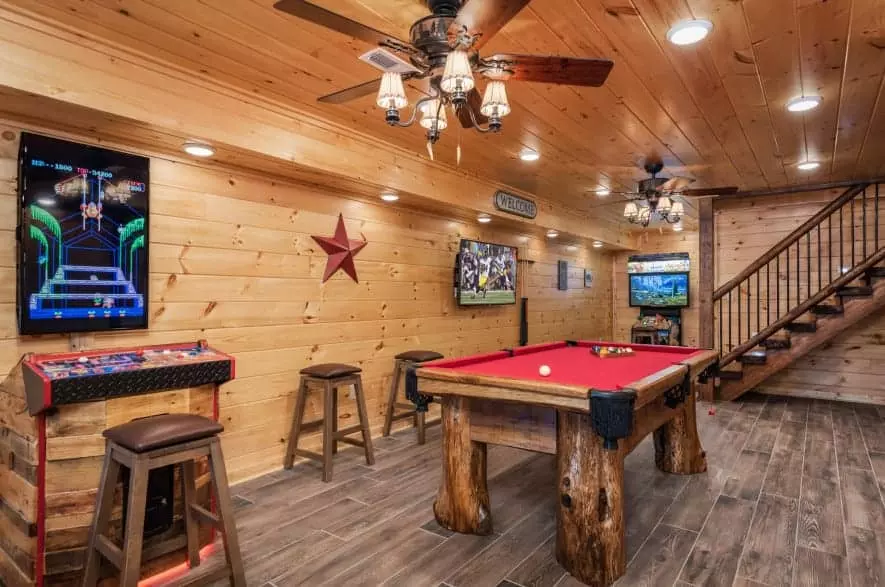 When you all stay in a cabin together, you are able to split the cost of the cabin. The more people you have in the cabin together, the more you can save. Splitting the cost of the cabin makes it more affordable so your family can go out and do fun things in the area. If you're looking for even more ways to save, check out our cabin specials. You can save a certain percentage or get a consecutive night free if you stay for so many other nights.
4. Close to Downtown
Your family won't want to have to travel very far to check out the fun things to do in the Smokies. Our cabins in Gatlinburg TN are super close to downtown Gatlinburg. Some of them are so close you can walk! There are plenty of fun things your family will want to try. If you have a lot of kids, you should take them to Ripley's Aquarium of the Smokies to see all of the creatures. Anakeesta is a great place to hang out, enjoy the view, and play around. Ober Gatlinburg is another great place to go, because there are so many fun things you can do any time of the year, from seeing native wildlife to skiing in the winter.
5. Enjoy the Perks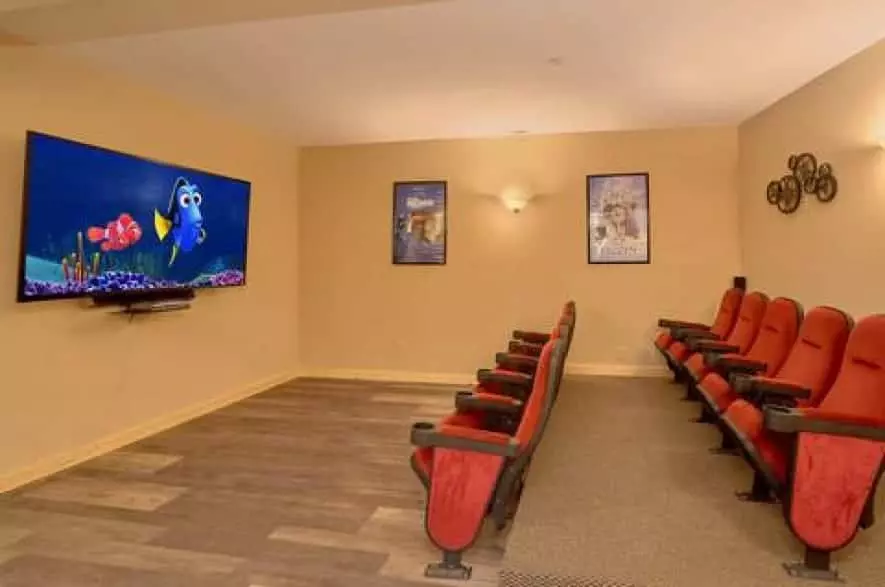 Our cabins have a ton of perks you will love in a place to stay on your family trip. Some of our cabins are pet friendly, so you can bring your furry family member on vacation with you! Many of our cabins have home theaters, so you can have a movie night with the whole family. With the fully equipped kitchens and large dining rooms, you have a place where you can spend time together eating meals and save money in the process. Most of our cabins have hot tubs you can enjoy, along with mountain views from the private deck. Some cabins are right next to the river, so you can explore and splash around. Some of our cabins also have charcoal grills and fire pits for you to enjoy.
6. Perfect for Any Family Size
It doesn't matter if you're just bringing yourself, your significant other, and your kids or your whole extended family, we have a cabin in Gatlinburg TN that's the perfect size. We have 2 bedroom cabins that are perfect for you and your kids. Want grandparents to come along? We also have 3 and 4 bedroom cabins. If you are planning a trip with aunts, uncles, cousins, and more, we have up to 21 bedroom cabins that will house everyone.
Our Gatlinburg cabins are the perfect place to stay for your next family trip. Are you ready to start planning? Look through our cabins in Gatlinburg TN and pick one out for your next vacation today!