May 07, 2015
4 Reasons Couples Should Choose Our Secluded Gatlinburg Cabin Rentals
Congratulations! You and your sweetheart have made the big decision to take a vacation together. It's a big step, and an even bigger step is to decide where to go.
For us, we think that a trip to one of our secluded Gatlinburg cabin rentals is perfect for a couple's first getaway.
Why Couples Should Book Our Secluded Gatlinburg Cabin Rentals
Short Travel Time
For most couples, the Smoky Mountains and Gatlinburg are within a day's drive. This means that you and your loved one can hop in the car and be at the door of your favorite 1 bedroom secluded Gatlinburg cabin rental. Or, if you live a little farther, we are just a quick plane ride away and you can be here in no time. That is a lot better than spending a full day stuck in an airport worrying about missing your flight or having to stop to sleep on the way like you do with other destinations.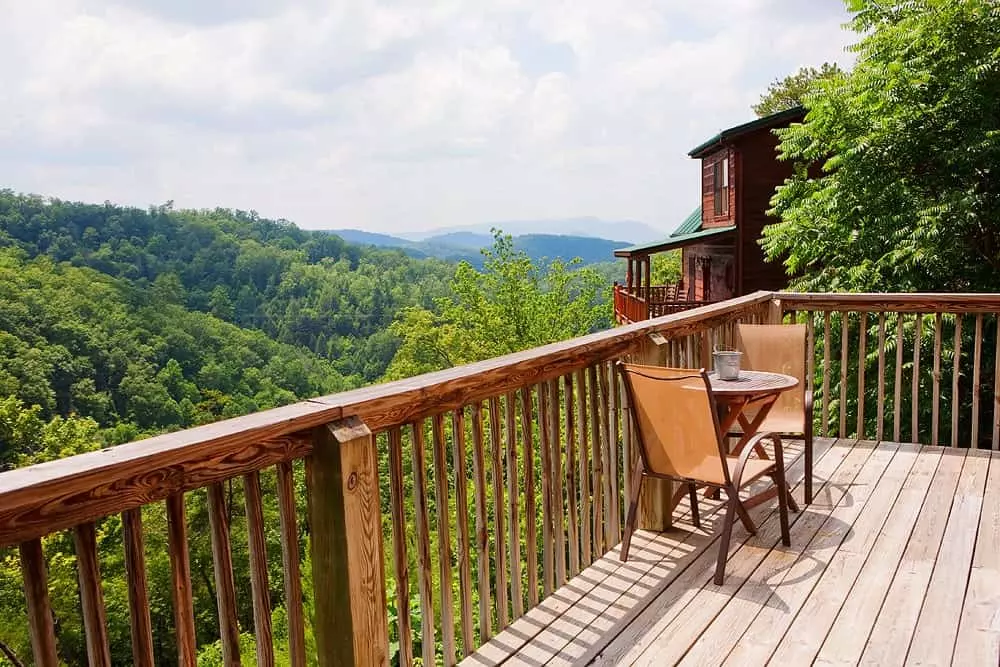 A Point Of View Cabin in Gatlinburg
Low Maintenance
Another reason we love the idea of couples choosing to book one of our secluded Gatlinburg cabin rentals for their first trip together is how flexible it allows travelers to be during their trip. By renting a cabin, you are treating yourself to your own private vacation home. This means you don't have to worry about adhering to a set itinerary like you would if you went on a cruise, nor do you have to worry about a housekeeper knocking on the door at an odd hour like at a hotel or bed and breakfast.
Instead, you and your sweetheart get to enjoy total privacy during your vacation. No one will judge you if you choose to sleep in, nor will anyone care if you want to simply relax around your cabin all day instead of going out and exploring.
You can leave all the stress and headache of having to feel rushed all the time at home. All you have to worry about when you are here is having too much fun and relaxing.
Close To Attractions And Fun Stuff To Do
If you do decide to get out and explore during your stay in our secluded Gatlinburg cabin rentals, you will be pleasantly surprised with just how close our vacation homes are to all the fun and exciting things to do in Gatlinburg and the Smoky Mountains.
Not only are our rentals just a short drive to all of the exciting hiking trails in the national park, but they are also close to other popular area attractions, including Ripley's Aquarium of the Smokies, Dollywood, the Gatlinburg Arts & Crafts Community, and more!
To make your stay inside one of our secluded Gatlinburg cabin rentals even better, we also offer an exclusive attractions package with every reservation, the HearthSide Cabin Rentals' Freedom Fun Pass.
Watch the video below to learn more about our Freedom Fun Pass:
Extremely Affordable
Lastly, renting one of our secluded Gatlinburg cabin rentals is really affordable, perfect for any couple's budget. This means that you get to enjoy all of the luxuries of staying in a private vacation home in the Smokies without worrying about breaking the bank in the process.
Renting a cabin is one of the most affordable lodging options in the area. Not only are the nightly rates very affordable, but they also help guests save money by giving them a space to cook their own meals and entertain themselves.
Check out our current list of secluded Gatlinburg cabin rental discounts to make your stay in the Smokies even more affordable.
To get started on planning your first romantic vacation away with your special someone, check out all of our amazing 1 bedroom cabins in Gatlinburg and Pigeon Forge. There, we can guarantee that all you will find the perfect mountain hideaway for their next trip to the Smokies.