June 13, 2016
4 Ways to Relax in Our 4 Bedroom Cabin Rentals in Gatlinburg TN
Sure, vacations are meant to be fun and exciting, but no vacation is complete without some major relaxation! Unwinding and unplugging from the stress of everyday life is an important part of any trip, and we've put together a list of the top 4 ways to relax in our 4 bedroom cabin rentals in Gatlinburg TN!
The #1 reason why people travel from all over the world to visit our beautiful Smoky Mountains is because the views are unlike anything you can see anywhere else. Everywhere you look, you'll be amazed by the soaring mountain tops, the colorful wildlife and the rustling and scurrying of East Tennessee critters! And you'll get world class views from every single room of our 4 bedroom cabin rentals in Gatlinburg TN! Whether you're resting in your luxurious king size bed or hanging with the family in the living room, you'll have a breathtaking mountain scene from the comfort of your cabin.
2. Soak up the Sun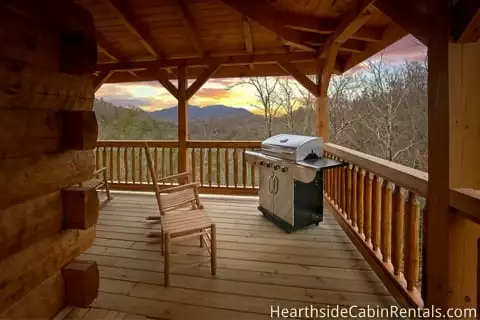 Being outside has never been better than when you're enjoying the Smokies. The mountain air is fresh, the hiking is abundant and the views never end! All of our 4 bedroom cabins are equipped with plenty of outdoor living space to enjoy all the beauty of the Smokies without ever having to leave your comfy cabin. Soak up some sun from the privacy of your deck and prepare a meal for the family using the grill! And when the sun goes down and the air becomes chilly, warm up in the bubbly hot tub while gazing at the clear East Tennessee sky. After a weekend of outdoor living at our cabins, you're sure to be refreshed and ready to take on the real world!
3. Lounge Around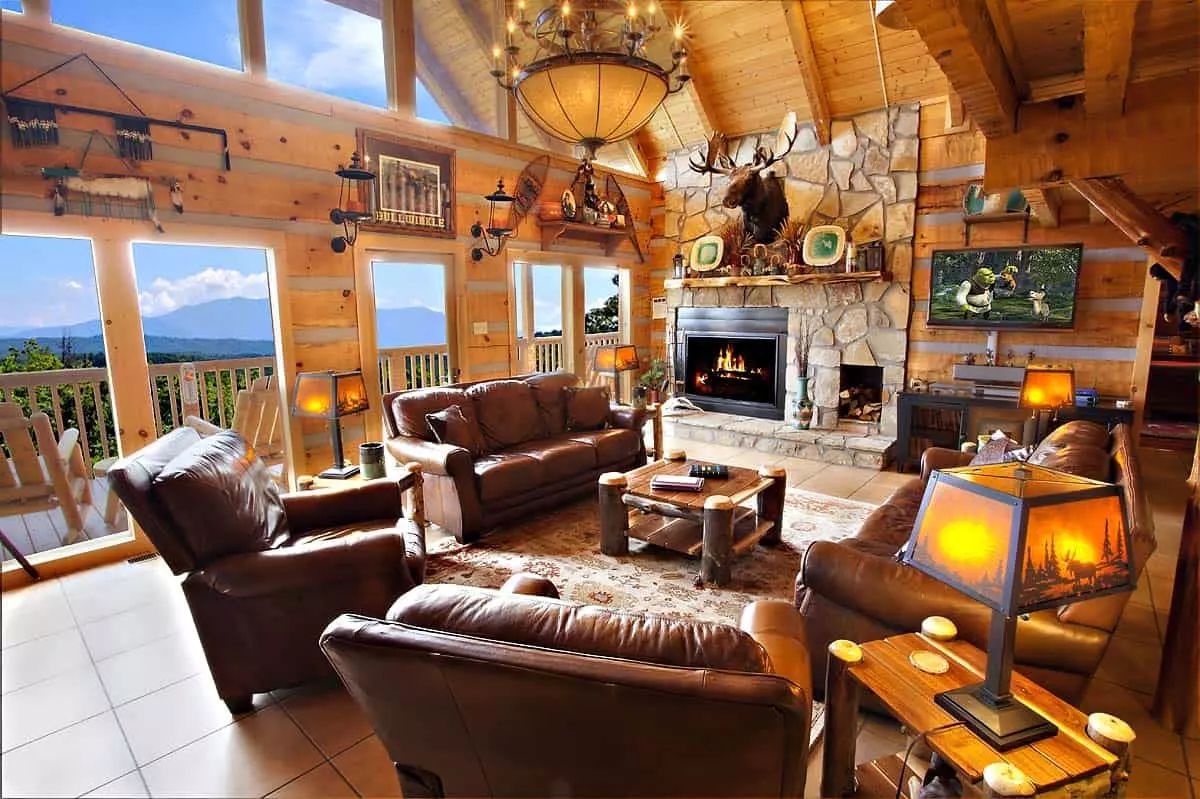 Not only do our 4 bedroom cabin rentals in Gatlinburg TN have the best outdoor living you could hope for, but they also have the ultimate in indoor relaxation! Vacations are all about indulging, so treat yourself to a full day of guilt-free movie marathon in your cabin's theater room! Or spend all evening curled up on the couch with your family laughing and chatting around the beautiful stone fireplace. Either way, we think you deserve a vacation full of rest and relaxation, and our cabins are the perfect spot for both!
4. Don't Stress Over Money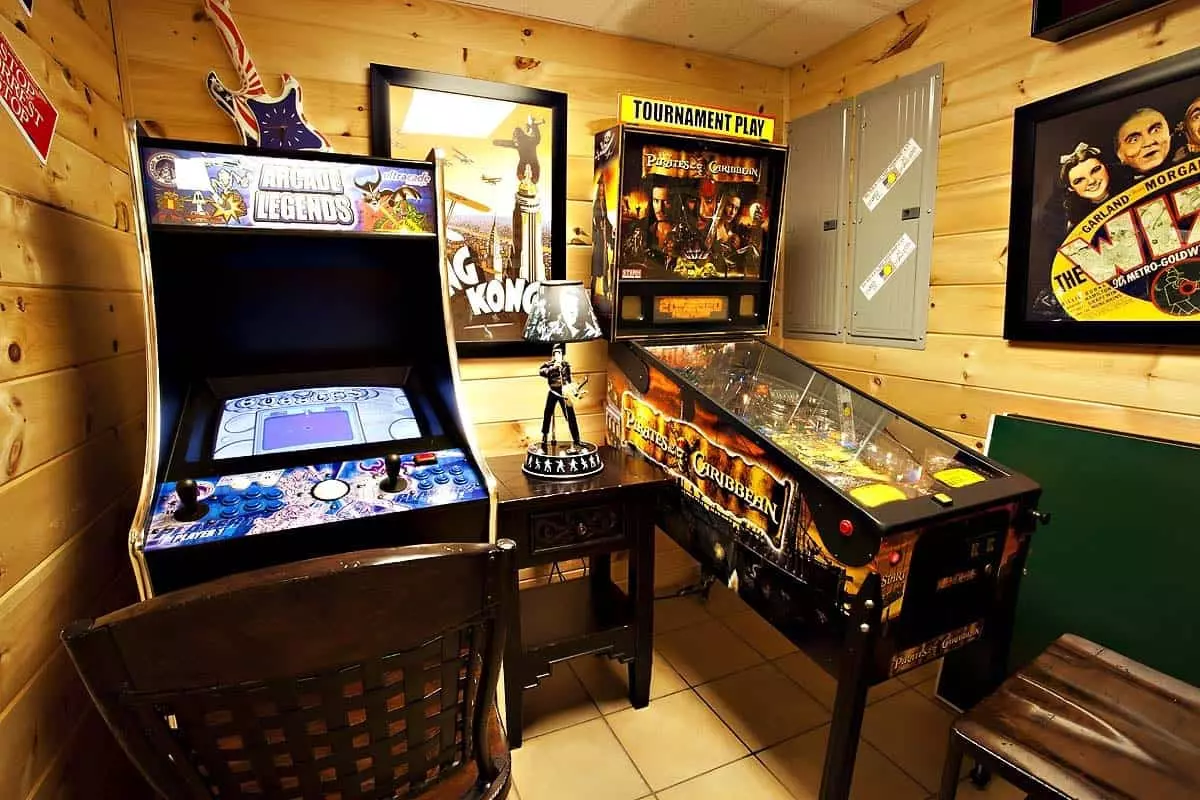 We want you to have the vacation you've been dreaming of within a realistic budget, and our 4 bedroom cabins are affordably luxurious! Where else can you get indoor and outdoor living space, game rooms and hot tubs, a fully equipped kitchen, a huge living room and enough bedrooms for your whole family and some friends, all for the price you would pay for a couple hotel rooms? Nowhere! Our cabins are definitely the most bang for your buck, and to make things even better, we always have lots of fabulous specials and savings waiting to help you stretch your budget even further!
Don't wait any longer! Call your friends, plan your trip and book one of our 4 bedroom cabin rentals in Gatlinburg TN today!