March 23, 2020
Top 9 Perks You'll Love About Our Cabins in Gatlinburg TN
Our guests come back again and again because of all the perks you get when you stay in one of our cabins in Gatlinburg TN. From enjoying views from the private deck to entertainment you can enjoy in your cabin, there's so much you will love. Here are the top 9 perks you'll love about our cabins in Gatlinburg TN:
1. Game Rooms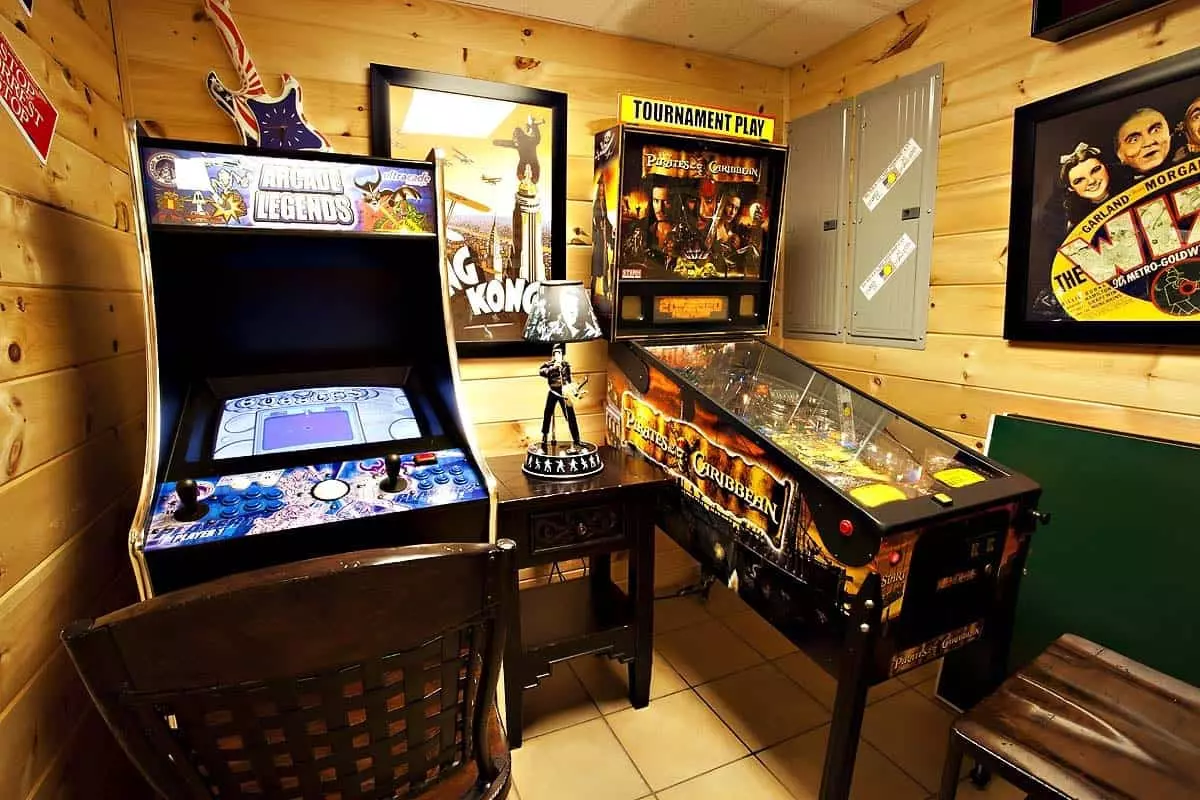 Kids and adults will both enjoy having a game room in your cabin. If there's a day where your plans get rained out, you can always stay in and play together! Most cabins have pool tables, foosball, air hockey, and other tabletop games. Some of them also have multicades or arcade games. A lot of cabins also have board games, which really allows you to enjoy your time together with family and friends. You will enjoy having the option to have fun and stay in!
2. Incredible Views
When you come to the Smoky Mountains, you definitely want to see the mountains. What better way to enjoy them than from the comfort of your cabin in Gatlinburg TN? Many of our cabins have mountain views. You can sit inside and look out huge windows in the living room and enjoy the view, or you can spend the morning or evening on the front porch and look out at the mountains. We also have cabins with wooded views, making you feel like you're the only people in the whole world. There are also cabins near creeks so you can enjoy looking out at the water and listening to it rush over rocks.
3. Hot Tub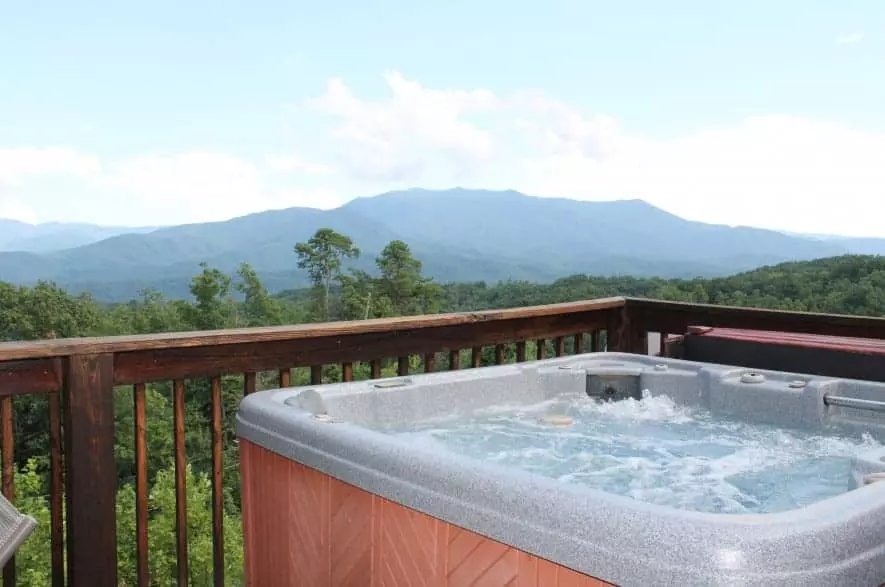 Many people love having a hot tub when they stay in a cabin. It's a great way to relax after a long day of exploring downtown Gatlinburg or hiking all over the Great Smoky Mountains National Park. You will love being able to relax out on the deck and take in the beauty of nature while you sit in the hot tub.
4. Outdoor Picnic Table
When the weather is nice out, you should take advantage and have a meal at the outdoor picnic table! Many of our cabins in Gatlinburg TN also have an outdoor grill, so grab some groceries and have a cookout to spend quality time together with your friends and family! The kids will enjoy running around outside while the adults cook and socialize.
5. Swimming Pool Access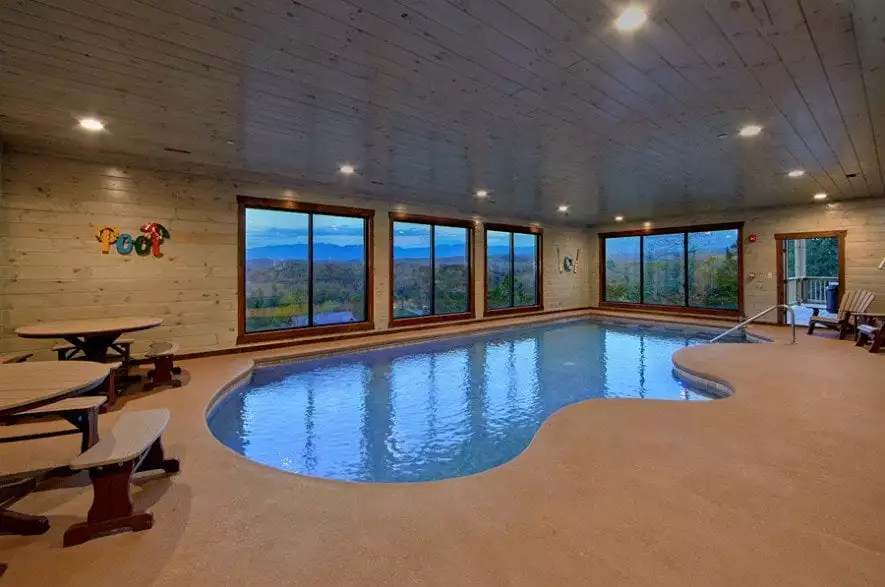 Many of our cabins have swimming pool access during summer. Just load up your pool bag with towels, sunscreen, and everything else you need to have some fun without spending any extra money! There are even a few cabins with an indoor pool, so you won't have to go very far to have fun! With an indoor pool, your whole group can splash around and not have to worry about other guests since it's just your group enjoying the pool!
6. Private Decks
There's nothing more relaxing than enjoying your morning out on the private deck of your cabin. You will feel so relaxed when you watch the sun come up as you look out at the mountains or your wooded view. Many of our cabins have rocking chairs, tables, and other ways to sit and relax on the private deck.
7. Close to Town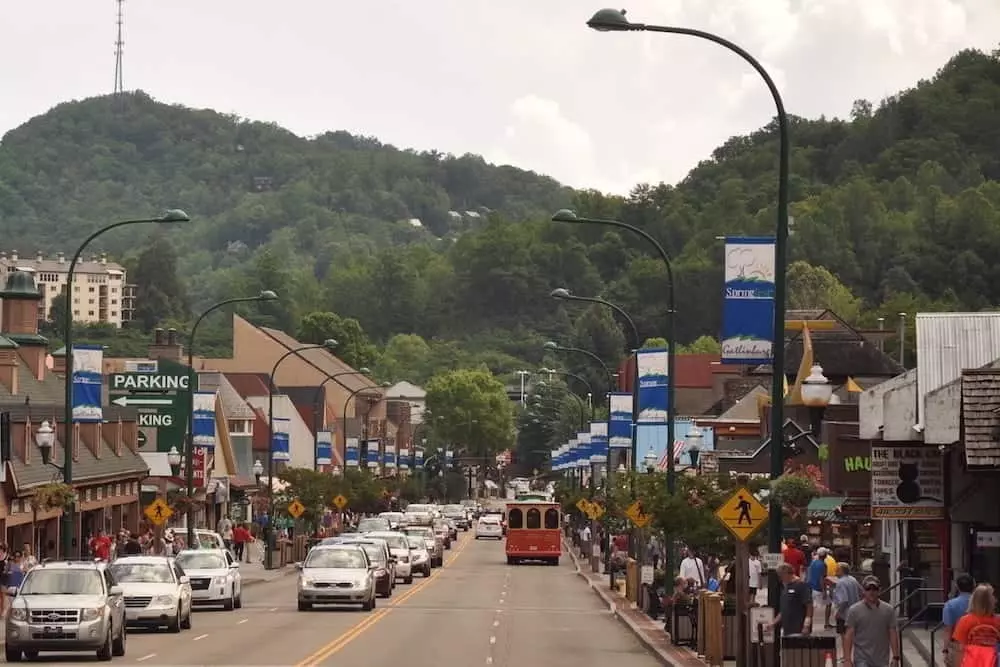 All of our cabins in Gatlinburg TN are just a few minutes away from downtown Gatlinburg. All you have to do is hop in the car and take a very short drive to get to the Strip. You will love feeling like you're away from it all while just being a short car ride away from all the attractions and restaurants you want to try.
8. Home Theater
Some of our cabins have home theaters, which is a great activity for everyone. You can make it feel like you're really at the movie theater by fixing popcorn in the fully equipped kitchen, grabbing your favorite candies and drinks, and then setting everyone up in their own seat. Pick a movie you all want to watch and then enjoy your in-cabin theater!
9. Pet Friendly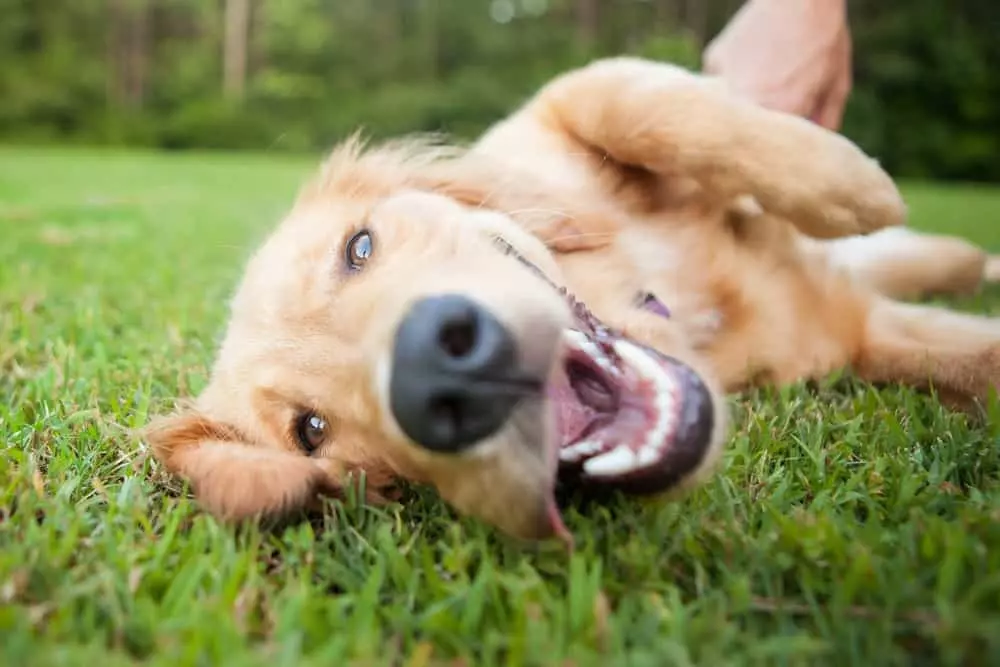 We know how important your pets are to you, which is why we have pet friendly accommodations at some of our Gatlinburg cabins! You can bring your furry family member with you on your next Smoky Mountain vacation. There's nothing better than coming back from a long day out and having your pet waiting for you at your cabin.
You will love all of these perks at our Gatlinburg cabins. You will have plenty of entertainment without ever leaving the cabin, but you're also only a few minutes away from activities you want to experience! Ready to book your next trip? Browse through our cabins in Gatlinburg TN and book one today!