February 17, 2023
6 Reasons Couples Love Our 1 Bedroom Cabins in Gatlinburg
There is no better place to enjoy a romantic vacation than in the Smoky Mountains. There are plenty of wonderful attractions in the area, plus you will be surrounded by the breathtaking view of the mountains. As you are searching for the perfect place to stay with your sweetheart, look no further than our incredible cabins in the Smokies! Here are 6 reasons couples love our 1-bedroom cabins in Gatlinburg:
1. Peace and Quiet
The last thing you need when trying to enjoy alone time with your partner is a bunch of noise and commotion. Instead of fighting for space in a hotel swimming pool, rent your own private cabin that is tucked away in the Smoky Mountains. Our Gatlinburg cabins are sure to be the perfect fit for your vacation. After a day of checking out the attractions, you can return back to your cozy cabin for some snuggle time with your special someone by the fire or enjoy a relaxing soak in the hot tub under the stars!
2. Wonderful Cabin Amenities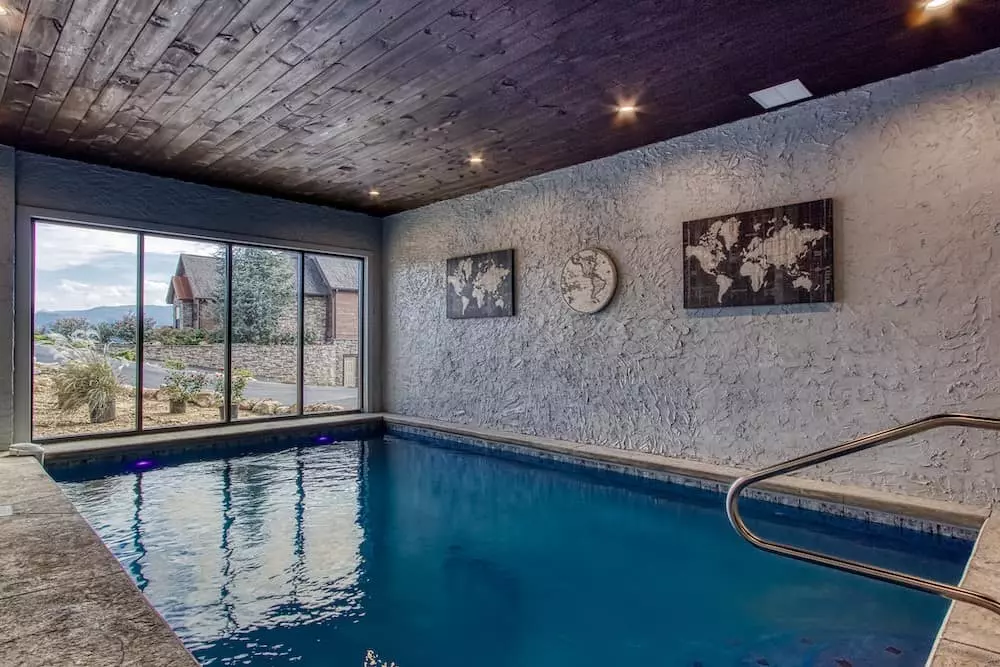 When you stay at one of our 1-bedroom cabins in Gatlinburg, you will be treated to all sorts of wonderful amenities! Let's start with the full kitchen. If you just want to stay in with your sweetheart instead of having to fight the crowds at the most popular date night restaurants, you can prepare a delicious meal right in your cabin. Each of our rentals comes with a full kitchen to go along with a grill for your convenience. After dinner, you can take advantage of the entertainment amenities in your cabin, such as the hot tub, game room, home theater, or indoor pool! No matter what you are looking for in your home away from home, we have the perfect cabin rental waiting for you!
3. Unbelievable Savings
Some people compare a trip to the Smoky Mountains to a fairy tale vacation for couples. If you think this amazing experience is outside your budget, think again! We offer all sorts of wonderful Gatlinburg cabin specials that can make your stay in our cabin just as cheap as any other trip. Plus, you will have more privacy and amenities than you will find in a typical hotel room. We guarantee you will make memories during your stay that will last a lifetime!
4. Great Location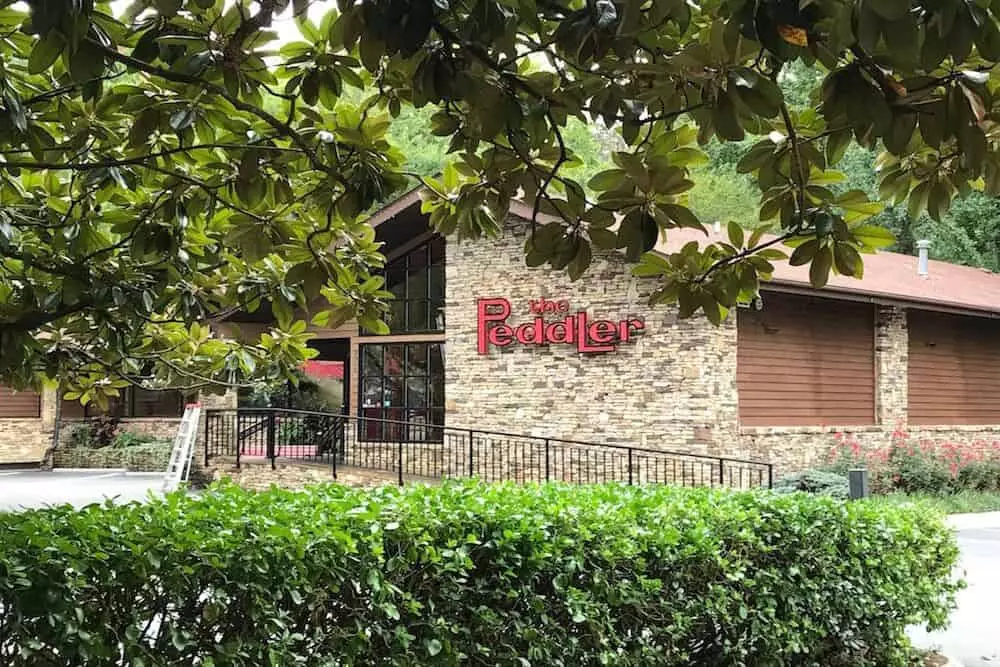 While alone time is always nice, we are sure you will want to spend at least one evening exploring all the wonderful things to do in Gatlinburg. Luckily, you will be just minutes away from the action when you stay with us! Our cabins are located near all sorts of incredible date night activities, including the Gatlinburg Space Needle, Anakeesta, and the Gatlinburg SkyLift! For dinner, be sure to check out one of the romantic restaurants in town, including The Peddler Steakhouse which serves hand-cut steaks, chicken, seafood, and much more. You will also find an array of shops on the Parkway, allowing you to purchase the perfect souvenir for your significant other.
5. Great for Special Occasions
While you never need a reason to visit our spectacular Gatlinburg cabins, we can help you celebrate all the special occasions in life. Couples love visiting our cabins to celebrate Valentine's Day, birthdays, anniversaries, and much more. We also have a wonderful selection of honeymoon cabins for those who have recently gotten married in the Smoky Mountains or who want to visit the area to celebrate their new marriage! No matter the occasion, we hope you will choose to spend your romantic retreat with us at Hearthside Cabin Rentals.
6. Stunning Scenery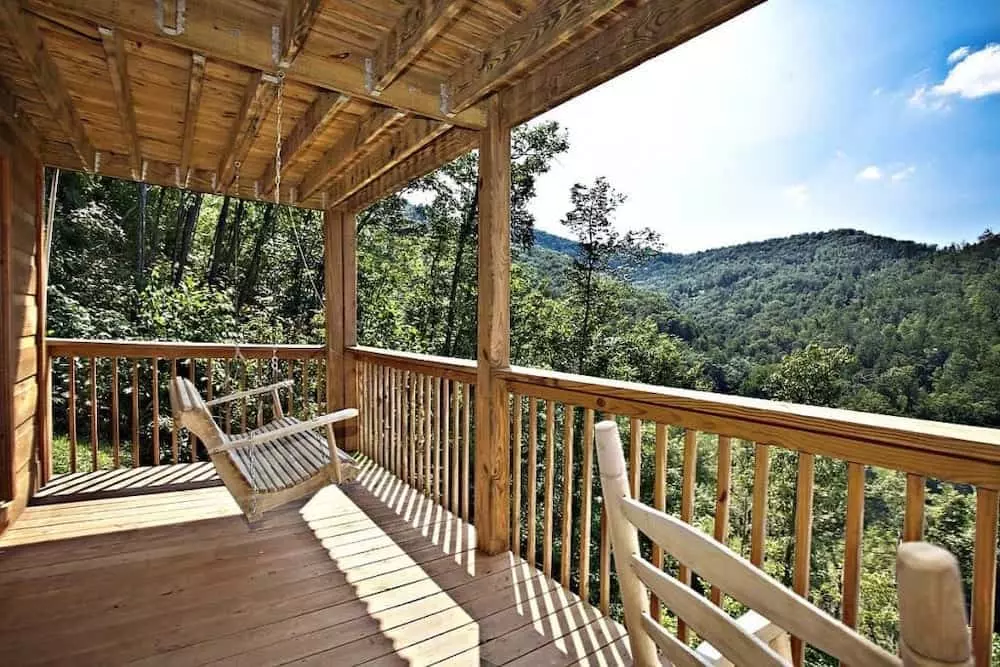 One of the biggest draws to the Smoky Mountains is the opportunity to soak in the natural scenery. There are so many ways to accomplish this goal, including by visiting one of the mountaintop theme parks in Gatlinburg or by exploring the hiking trails in the Great Smoky Mountains National Park! If you aren't into hiking, there is also an abundance of scenic drives in the Smokies that feature pull-offs and photo opportunities. In addition, our 1 bedroom cabins in Gatlinburg are located in scenic areas as well! You can sit out on the deck in a rocking chair or in the hot tub to enjoy the sights and sounds of nature with your special someone.
Are you ready to start planning your trip? Explore all our 1 bedroom cabins in Gatlinburg to find the perfect spot to spend time with your soulmate! We look forward to welcoming you to the Smoky Mountains!