December 29, 2020
Top 8 Amenities You'll Love at Our Cabin Rentals in Gatlinburg TN
When you're looking for a place to stay, you want all kinds of extra perks that make staying there even better. Our cabin rentals in Gatlinburg TN have amenities you will enjoy throughout your vacation. From being able to bring your pet along to entertainment that's included with your stay, you won't want to book any other place. Here are the top 8 amenities you'll love at our cabin rentals in Gatlinburg TN:
1. Game Rooms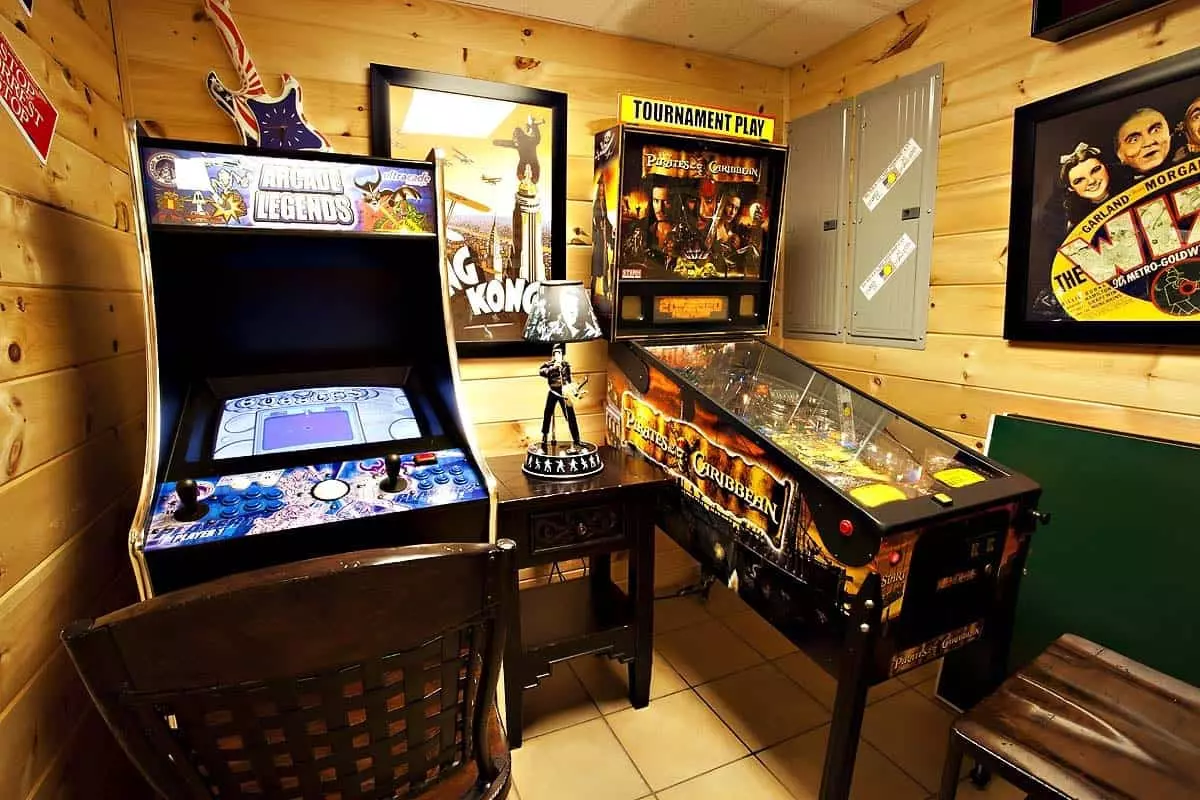 One of the best amenities at our cabins are the game rooms. You'll have access to these rooms when you book one of our cabins, so you don't have to pay anything extra. Your kids will love having pool tables, air hockey tables, foosball, and multicade games in the cabin. They won't have to worry about getting bored during down time, and you'll love not having to find extra things to do that are expensive. Having a game room in your cabin is a huge perk!
2. Home Theaters
Another great amenity in our cabin rentals in Gatlinburg TN is a home theater. Your whole family will enjoy sitting in the theater-style seats and watching one of your favorite movies. You can even stop by a grocery store and grab popcorn, drinks, and candy to enjoy while you watch movies. This is a great activity that doesn't require you to spend any extra money to enjoy. Plus, you'll love the movie theater experience without ever having to leave your cabin!
3. Fireplaces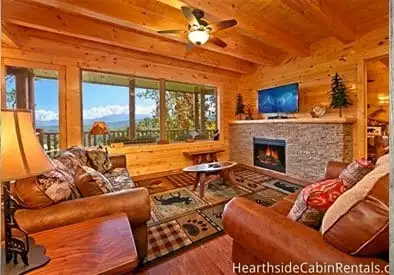 There's nothing cozier than cuddling up in front of a fireplace in the winter. If you're planning a getaway during colder months, you will be able to enjoy using the fireplace in your cabin rental in Gatlinburg TN. Almost all of our cabins have fireplaces in the living rooms. You can put on your favorite movie or TV show and enjoy sitting in front of the fire, or you can gather around the fireplace and just enjoy each others' company.
4. Beautiful Views
Most people love coming to the Smoky Mountains to look at the incredible mountain views. Many of our cabins have these beautiful views from the decks, and that's an amenity you'll definitely want. It doesn't matter what time of year you're in town, you'll love looking out at the mountains from your cabin. Many of our cabins also have wooded views. You'll also find cabins with a view of a creek or river.
5. Pet Friendly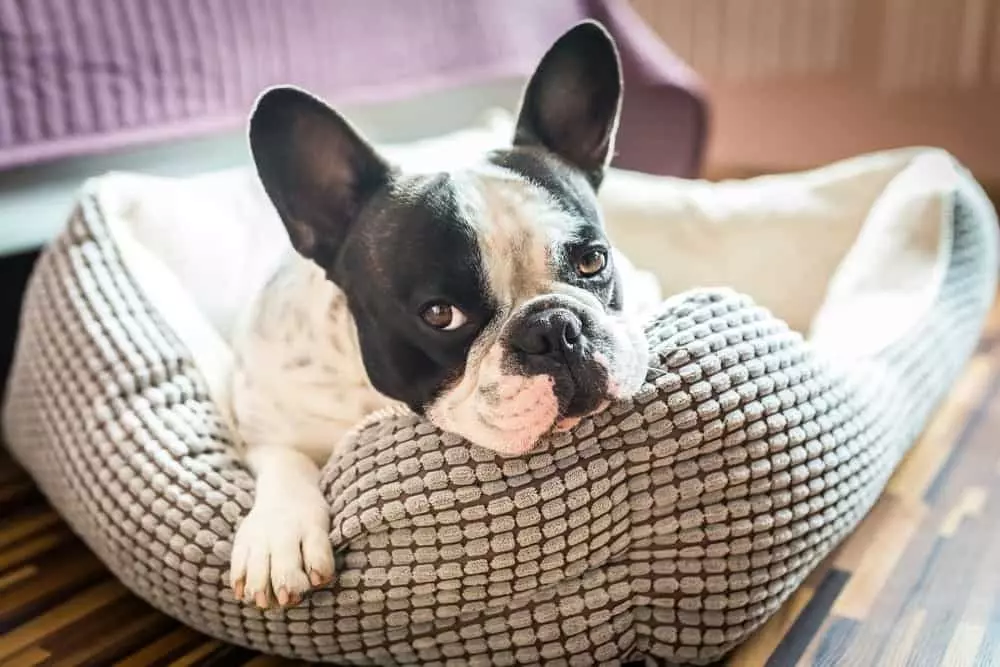 We know how important your pets are to you, which is why we offer pet friendly cabin accommodations. This amenity is pretty important to people who love to bring their pet with them on vacation. They don't have to miss out on a great vacation, and you don't have to spend extra money on a pet sitter or a boarding facility. You can just pack up your pooch and bring them with you to the Smoky Mountains!
6. Hot Tubs
Most of our cabin rentals in Gatlinburg TN have hot tubs. They usually are on the deck so you can enjoy spending time outside while you relax in the hot tub. After a long day of hiking or walking around downtown, you can come back to your cabin and relax in the hot tub. Kids and adults will enjoy spending time in our hot tubs.
7. Pool Access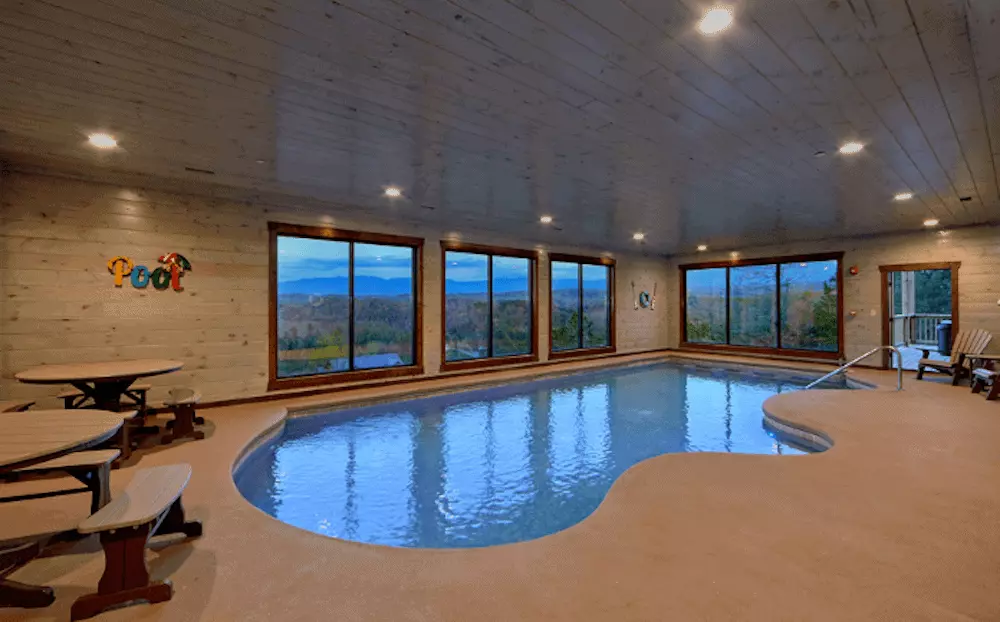 Having pool access is a great amenity your family can enjoy. During the summer, some of our cabins that are in resorts have outdoor pool access to a community pool. You and your friends and family can enjoy splashing in the water to cool down in the heat of summer. A few of our Gatlinburg cabins have indoor pools, and these pools are accessible any time of the year. Plus, if you rent a cabin with an indoor pool, you don't have to share with anyone else; the pool is just accessible to anyone you bring with you!
8. Secluded Location
A perk many people enjoy at our Gatlinburg cabins is a secluded location. When you come to the Smokies, you want to feel like you're getting away from it all. With a secluded location, you'll feel so far away from the rest of the world. There's nothing better than just spending time with friends and family and not having to worry about other people.
These amenities are just some of the reasons why you'll love our Gatlinburg cabins. Are you ready to start looking for a place to stay on your next trip? Look through our cabin rentals in Gatlinburg TN and book one today!