August 07, 2014
3 Big Changes Coming to Ober Gatlinburg Ski Resort You Won't Believe
The folks at Ober Gatlinburg Ski Resort always seem to have something new and exciting up their sleeves because it seems like almost every year they are introducing something new that families visiting the area fall in love with. This year is no different for the Gatlinburg attraction as it has three major changes that it is ready to unveil to guests. With these changes, we are sure we will see Ober Gatlinburg remain a popular Smoky Mountain attraction for another 50 years.
New Gatlinburg Ski Slope Opening This Winter
Snow birds who love skiing at Ober Gatlinburg are in for a real treat this winter when the Gatlinburg attraction opens its newest slope. Although they have not yet decided on a name for the new route, we do know that the new ski slope at Ober Gatlinburg will be roughly 635 feet long and 45 feet wide. It will branch off of the Black Lift, and is designed to challenge some of the more experiences skiers who visit Ober Gatlinburg.
Like many of the other slopes at Ober Gatlinburg Ski Resort, the new slope will have 100% snow-making ability, as well as have lights to accommodate night skiers.
To follow the progress of the new slope, and to see which slopes will be open during your family's next trip to Ober Gatlinburg Ski Resort, be sure to check out Ober Gatlinburg's Slope Report.
New Roller Coaster in Gatlinburg Opening This Fall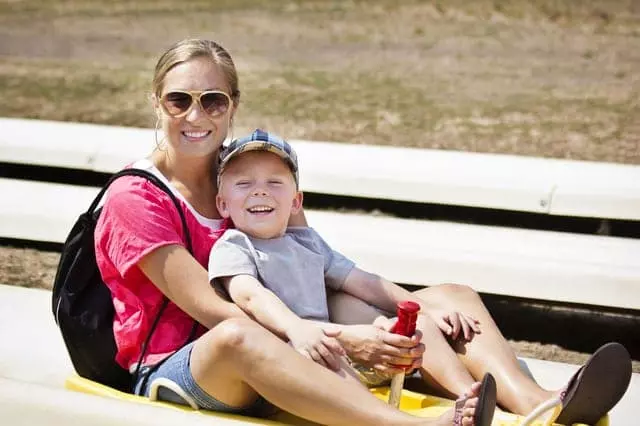 Ober Gatlinburg Ski Resort will soon be home to not one, but two exciting Gatlinburg roller coasters. The attraction announced last month that they have begun construction on a brand new mountain coaster that promises to be unlike any other Smoky Mountain roller coaster experience.
The new ride, yet to be named, will begin near the Tubing Park at Ober Gatlinburg, and from there guests will enjoy a 5 ½ minute scenic wooded tour of the woods that border The Great Smoky Mountains National Park. The ride features twists, turns, zigs, zags, dips and corkscrews that are all meant to bring guests a memorable experience. The ride maxes out at 25 miles per hour.
Upon opening, the new Gatlinburg roller coaster at Ober will be the longest Smoky Mountain coaster at 4,000 feet in length, and will be perfect for guests of any age.
Expanded Smoky Mountain Wildlife Viewing Area Open Now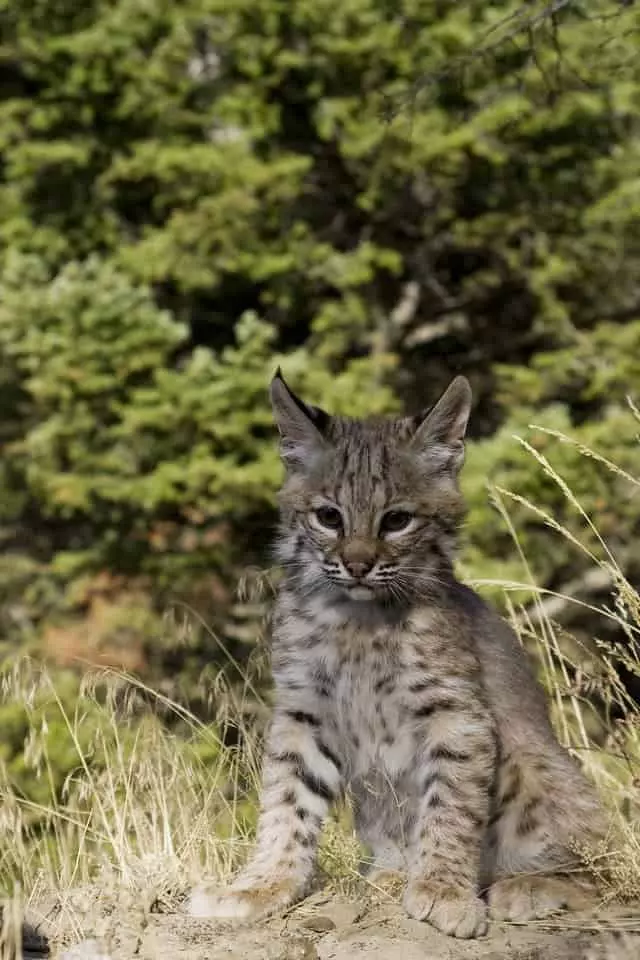 Now open! The brand new bob cat exhibit at Ober Gatlinburg's Smoky Mountain Wildlife Encounter is now the happy home of two adorable southern bobcat kittens. Born in late April, the two kittens share the 700 square-foot space that guests can come and visit them at.
A bobcat is roughly two-times the size or a regular domesticated cat. They are easily identified by their long legs, large paps, and tufted ears. Not to mention, bobcats are also known for their brown or brownish-red coat, white underbelly and black-tipped 'bobbed' tails.
Because of their natural nocturnal nature, bobcats are rarely seen in the wild. However, guests to Ober Gatlinburg Ski Resort can visit these kittens daily between 12:30 and 4 p.m.
About Ober Gatlinburg Ski Resort
There is no snow on the ground, is Ober Gatlinburg even open?
Ober Gatlinburg Ski Resort is open year-round. Though the snow tubing and ski season doesn't normally begin until mid-December, during the warmer months there are still a tons of fun things to do at Ober Gatlinburg that your family will enjoy. Please read below for a list of these exciting activities.
Where is Ober Gatlinburg Ski Resort Located?
Ober Gatlinburg Ski Resort is located roughly three miles up Ski Mountain Road near the top of Mount Harrison. Guests have two choices on ways to get to the winter-themed Gatlinburg attraction.
The first option is for guests to drive to Ober Gatlinburg and pay to park. This makes the most sense if you are traveling with a lot of equipment that you brought from home.
However, guests looking to experience a more scenic way to Ober Gatlinburg Ski Resort, can take the aerial tramway that departs directly from the Gatlinburg Parkway. A climate-controlled car, the tramway takes guests high above the trees for a truly remarkable view as they ascend to the resort.
Tramway rates are $12 for adults and $9.50 for children ages 5-11. Both prices include round trip.
For driving direction to either of the two ways to get to Ober Gatlinburg Ski Resort, feel free to use the map below!
What all is there to do at Ober Gatlinburg Ski Resort?
There are a ton of family-friendly things to do at Ober Gatlinburg Ski Resort. Aside from skiing, snowboarding and tubing in the off season, there is a variety of activities that you and your family will enjoy.
A few of our favorite things to do at Ober Gatlinburg include:
-Riding the Aerial Tramway
-Riding the Alpine Slide
-Ice Skating
-Visiting the Wildlife Encounter
-Ride the Scenic Chairlift
-Explore the Amaze'n Maze
-Ride the Carousel
-Swing on the Chair Swing
-Conquer the Blue Cyclone Rapids
-Visit the rides at Kiddie Land
-Try you luck in the Arcade & Redemption Center
-Practice your aim at Ober's Lightnin' Raft Ride and Shoot-the-Chute
-Go shopping at the Shops at Ober
-Eat at the Seasons of Ober Restaurant
For prices for each individual activity and information on discounts and coupons for Ober Gatlinburg ski resort, be sure to check out the Gatlinburg attraction's website: https://obergatlinburg.com/activities-rates/
Where Can I stay after spending the day at Ober Gatlinburg Ski Resort?
At HearthSide Cabin Rentals we offer a variety of spacious Gatlinburg cabin rentals that are located just a short drive away from the Ober Gatlinburg Ski Resort. Click here for a full list of all of our Gatlinburg cabin rentals, or feel free to give us a call at 1-888-993-7655 to begin planning your family's next relaxing Smoky Mountain vacation.