September 07, 2021
Top 6 Smoky Mountain Caves You'll Want to Find
When you're exploring in the Great Smoky Mountains National Park, seeing some natural wonders is part of the fun! You could hike to waterfalls, see incredible mountain views, or try to find caves while you're in the national park . While you can try to find several caves in the park, it is prohibited for visitors to enter caves for their safety and endangered bat species. Even though you cannot enter the caves, you can still have a blast finding the entrances and taking pictures! Check out these top 6 Smoky Mountain caves you'll want to find:
1. Gregory's Cave
Gregory's Cave is an underground cave located in Cades Cove . Drive along the Loop until you reach John Oliver Cabin. There will be a dirt road with metal bars blocking it on the right. Hike along this road until you see a small picnic area. Right past this are a few trees with boxes on them, and the cave entrance is just past these trees. Gregory's Cave is the only cave in the national park that was actually used commercially. The family that owned the property opened it to the public in 1925 and held tours through the cave.
2. Bull Cave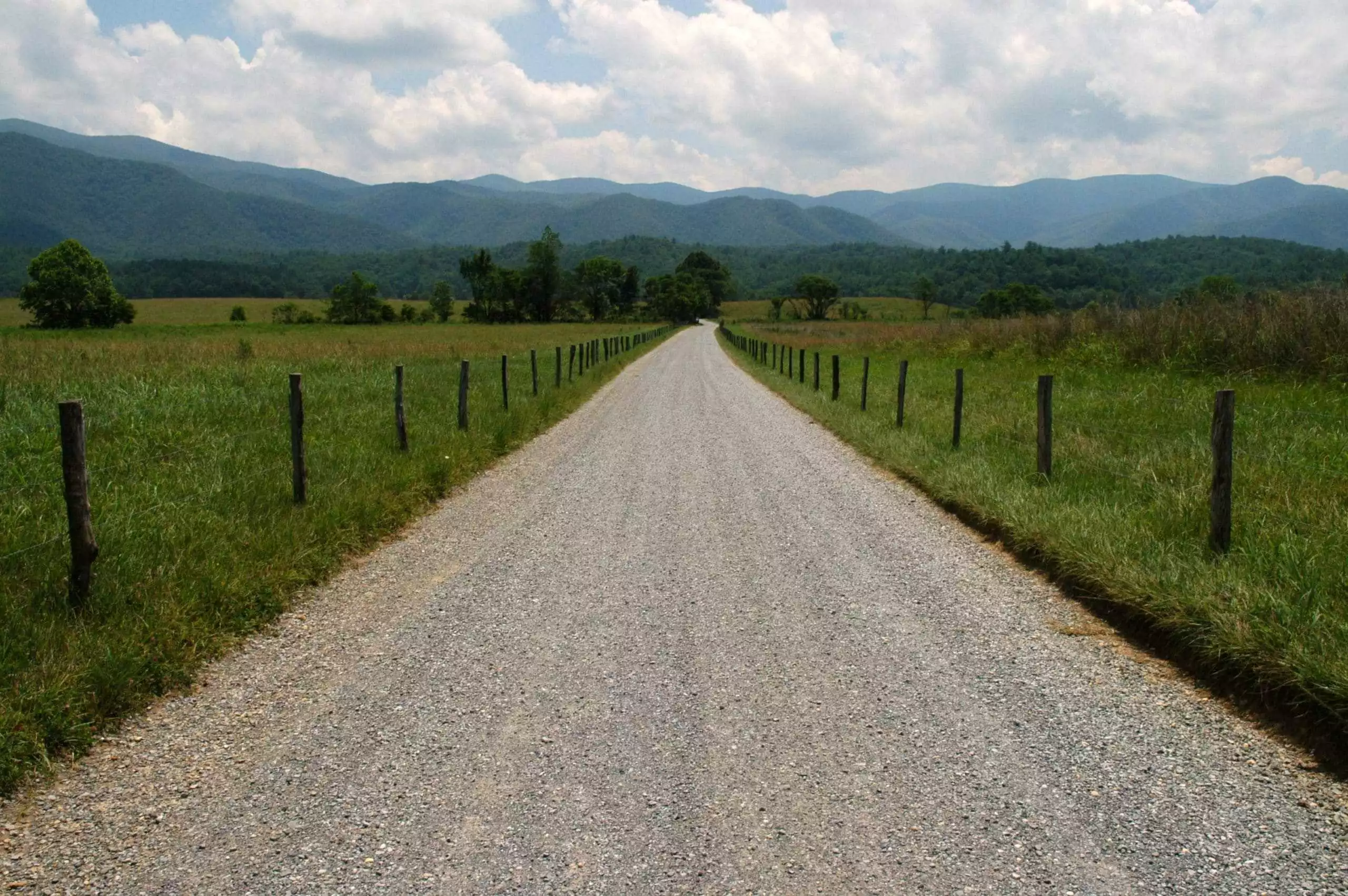 Bull Cave is the deepest cave in the southeastern United States at 924 feet. It is also located in Cades Cove, so you can find both in one day, if you wanted! To find the entrance to Bull Cave, you should start hiking along Rich Mountain Road. Near the beginning of the trailhead, you will notice a side trail, which will lead you to Bull Cave. The cavern got its name because this road was used to transport cattle, and apparently a bull fell in the cave.
3. Cave on Goshen Prong Trail
There is a Smoky Mountain cave off of Goshen Prong Trail near Clingmans Dome in the national park. The trailhead is located about 2.4 miles off the Appalachian Trail from the Clingmans Dome parking lot. The difficult trail starts out descending down the mountain, and it is slick and rocky. The cave isn't too far down the trail, and it sits on the right, about 40 feet into the rock formation. Again, the National Park Service prohibits visitors from exploring caves due to safety concerns for people and the safety of endangered bat species in the area.
4. Rainbow Falls Cave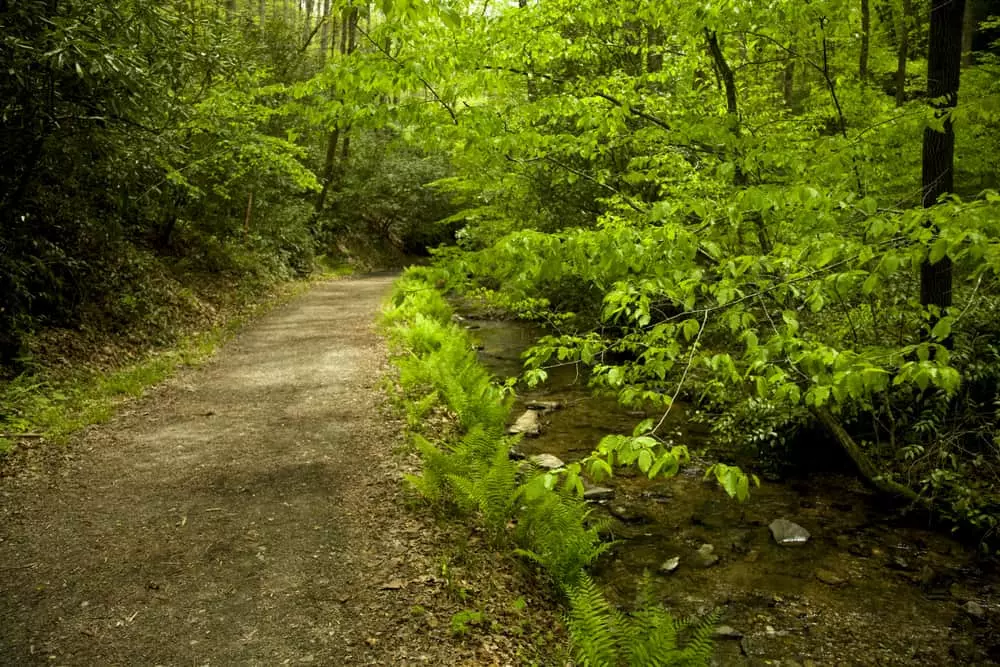 Most people have heard of Rainbow Falls , or hiked to this waterfall, but we aren't talking about that waterfall! Rainbow Falls Cave is a small waterfall that pours into an underground cave along Schoolhouse Gap Trail. About 1 mile into the hike, there is a junction in the trail. You'll see a sign that reads "Schoolhouse Gap Trail" and "Turkeypen Ridge Trail." Past these signs, there is an unmarked trail on the left that will lead you to White Oak Sinks. Take this trail for about 1 mile, and then you will come up on another junction. Take a right at this fork to reach Rainbow Falls Cave. The waterfall is 40 feet tall, and you will be impressed since the water pours into the cave instead of a pool of water!
5. Blowhole Cave
Blowhole Cave is another hidden Smoky Mountain cave you'll want to try to find while you're exploring the area! This cave is also accessible along the Schoolhouse Gap Trail. Instead of taking a right at the fork to go to Rainbow Falls Cave, take a left to go to Blowhole Cave. You'll spot the entrance to the cave because it is blocked off by metal bars. The cave exterior is impressive by its sheer size and the fact that it is covered in moss. Blowhole Cave is home to the largest hibernating colony of Indiana bats in Tennessee, which is part of the reason why caves in the area are not accessible to visitors.
6. Forbidden Caverns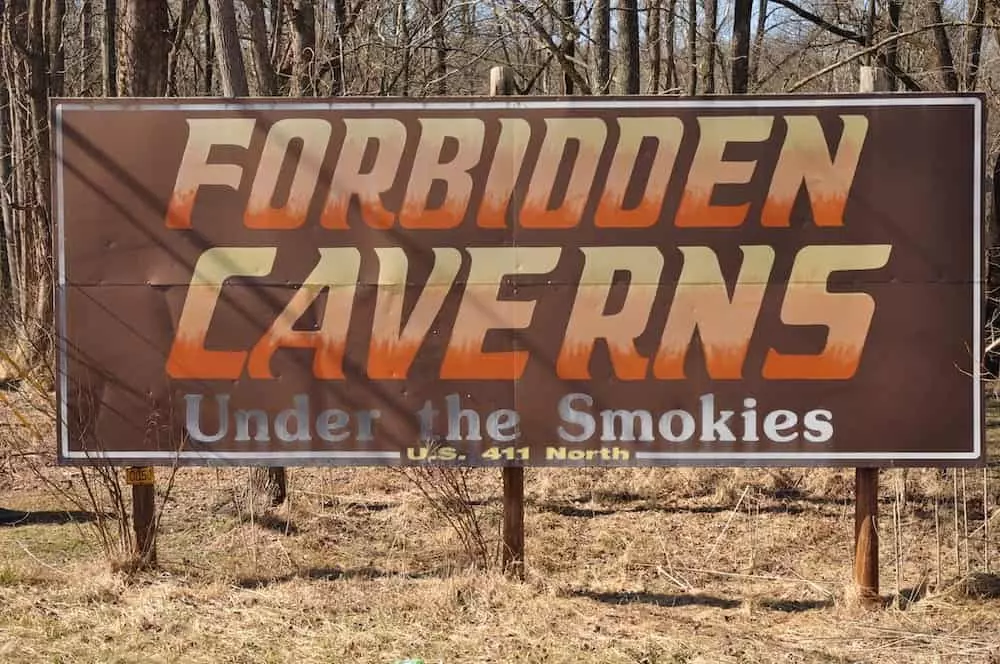 One of the best Smoky Mountain caves you will want to explore is Forbidden Caverns . This attraction may not be in the national park, but it is a natural cave you are allowed to explore inside. A guide will take you along a tour of the caverns, and there's a lake inside, as well as plenty of rock features and props that help teach guests about the history of the cave and the Great Smoky Mountains. Anyone, whether they've hiked before or not, can easily explore Forbidden Caverns!
Now you know about some of the Smoky Mountain caves you will want to find the next time you're in town. Want to know what else you should do? Look through our Freedom Fun Pass to see what kinds of free tickets you'll receive when you book one of our Smoky Mountain cabins!