September 25, 2019
Vietnam War Veterans Stay with Hearthside Cabin Rentals During Reunion in the Smoky Mountains
We are proud to have gotten to chance to host a group of Vietnam War veterans at two of our beautiful cabin rentals! The veterans came to town for a reunion and brought with them the fastest boat used in the Vietnam War! One of the vets brought this boat back to the United States, and it's being restored. Learn more about the boat and the veterans' stay in our Smoky Mountain cabins below:
About the STAB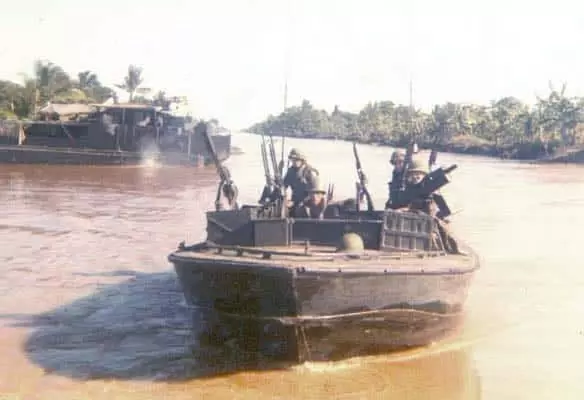 STAB stands for Strike Assault Boat. The 24UB7010 STAB served in the Vietnam War in 1969 and 1970 and is being restored in the U.S! The Strike Assault Boat Squadrons (STABS) were the fastest used in the war, and two of the crew members who served on this particular boat are coming to the reunion at our Smoky Mountain cabin rentals! The men are brought the boat with them and even invited members of our team to see the boat and meet with them.
Next year, they are taking the boat on a coast-to-coast tour since it marks 50 years after their service in Vietnam, providing millions of people the opportunity to see the STAB. That's part of the reason why it's such an honor to have had the Vietnam War veterans stay with us and allow us to see the boat!
Where the Veterans are Staying
We're so happy we got to host the Vietnam War veterans while they were in town for this special reunion. The group stayed 5 nights in our King of the Mountain and Splash Mountain cabins. Here is more information about these beautiful cabins:
King of the Mountain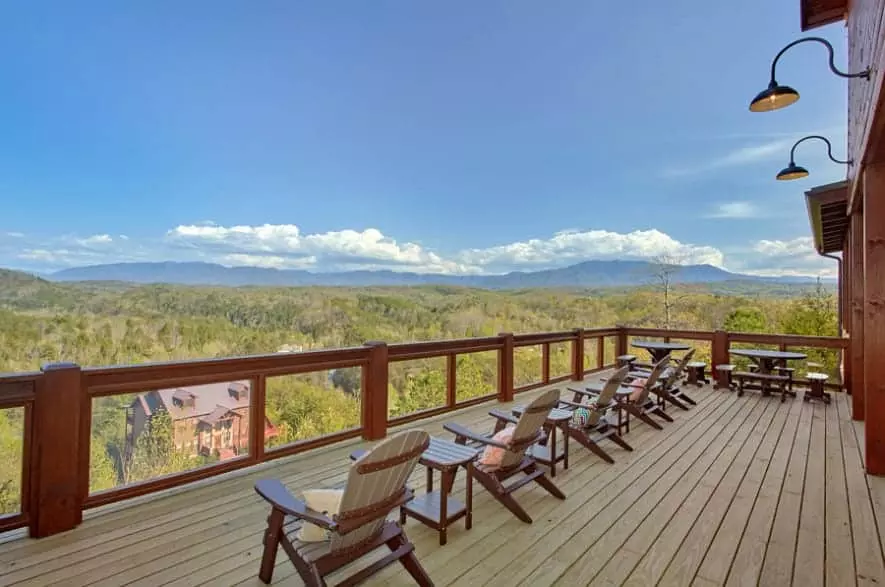 King of the Mountain is an 18 bedroom cabin that has everything you could ever dream about on your vacation. Throughout its 4 floors, there are a large kitchen and living room area, a pool table, a 21-person theater, an indoor swimming pool, and so much more. This cabin has the perfect location too! It's just a short drive from Pigeon Forge, Gatlinburg, and the Great Smoky Mountains National Park! There's also ample parking and easy access for buses and church vans. Whether guests want to take in the gorgeous mountain views from the deck or stay entertained inside, everyone is sure to have a great time in our King of the Mountain cabin.
Splash Mountain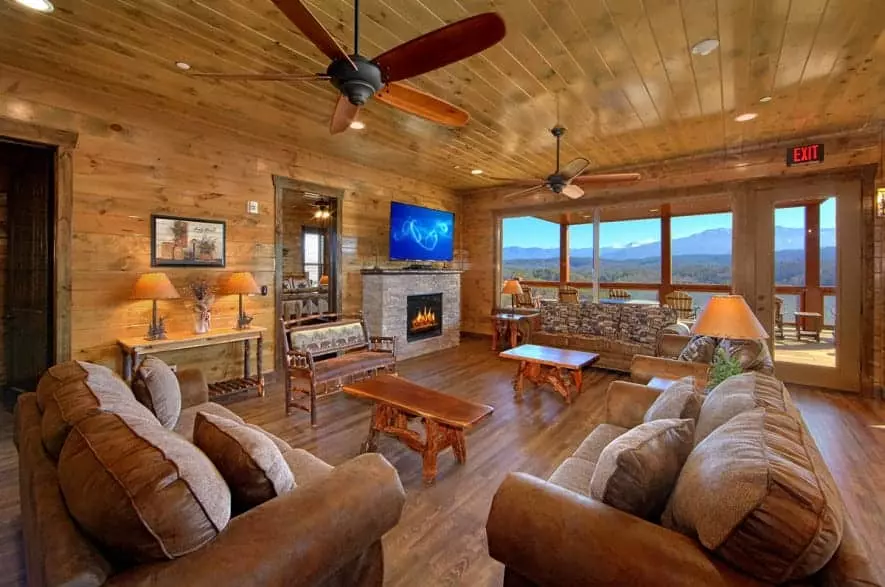 Splash Mountain is a 16 bedroom cabin that can sleep up to 60 guests. Not only is it just minutes from Dollywood and Pigeon Forge, but it offers plenty of entertainment on its own! Enjoy a theater room with an 80-inch TV, a game room with a pool table, and a full-sized heated indoor pool. There's also a huge covered deck that's perfect for picnics and has incredible mountain views. Guests can have a vacation full of both comfort and fun without even stepping outside of the cabin! This luxury log cabin is great for groups who want enough space to spread out while still being able to enjoy quality time together.
More Cabins in the Smoky Mountains
At Hearthside Cabin Rentals, we offer a variety of cabins to fit all vacation types, from romantic getaways to reunions! Whether you're looking for a cozy cabin for two or a large cabin for your group, we can help you find the perfect place to stay. We were honored to host the Vietnam War veterans in our cabins for their reunion, and we'd be honored to host you for your next vacation!
Take a look at all our cabins in the Smoky Mountains and find the best one for your stay.