February 28, 2017
Record Number of Visitors to the Great Smoky Mountains National Park in 2016
The Great Smoky Mountains National Park had a record-breaking year once again! Thanks to all of you who visited the national park in 2016, we had over 11 million visitors! Here's how 2016's numbers turned out:
What made 2016 the best year yet?
For the past few years, the Great Smoky Mountains National Park has hit record numbers of visitors. We do have the most visited national park in the country, but it's wonderful to see so many people visiting the area to experience the beauty of the Smoky Mountains.
For 2016, over 11 million people visited the national park. The final number was 11,312,785 which was 5% more people than 2015!
Were you a part of the Smokies Centennial Hike 100 Challenge this year? If you hiked at least 100 miles of the trails in the Great Smoky Mountains National Park, you were one of 2,200 people to complete the challenge!
In addition, 2016 had over 2,230 park volunteers who donated a total of 117,000 hours of their time to help within the national park. This includes things like trail clean ups and maintenance.
What about 2014 and 2015 in the Great Smoky Mountains National Park?
Both of these years were great, too! Of course, we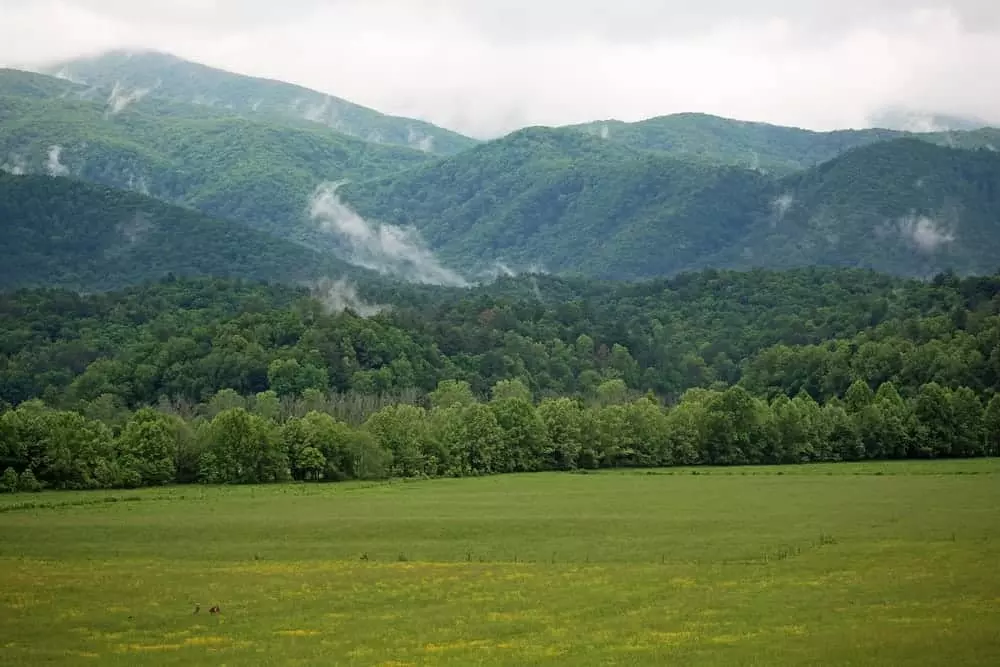 think every year is great in the Smoky Mountains! Here's some quick stats about the numbers for 2014 and 2015.
2015
Number of visitors: 10,712,674
Record breaking year? Yes! At the time, 2015 had the largest number of visitors in history, breaking a record that was set in 1999.
2014
Number of visitors: 10,099,275
Record breaking year? Yes! At the time, 2014 hit the record number of visitors. October 2014 actually was the highest visitation month in the previous 27 years!
How does the National Park Service know how many people visited each year?
Many people wonder how the National Park Service actually counts the visitors each year, and there's actually quite a few different ways. If you have ever been into one of the visitors centers, you may have noticed door counters. There are also road counters, campground reservation counts and surveys that all play a part in determining each national park's number of visitors.
4 Best Things to Do in the Great Smoky Mountains National Park
Hiking is one of the most popular ways to spend time in the national park. With over 800 square miles of hiking trails, there's a trail that will be great for you. Whether you're looking for a quick nature walk or you're ready to hike to Mt. LeConte, we know you'll enjoy a day or two in the park. We definitely recommend trying one of the waterfall trails when you visit!
2. Explore on one of the driving tours.
The Great Smoky Mountains National Park has a few great driving tours that are perfect for groups or families who want to see the park without going hiking. The most popular driving tour is the Cades Cove Loop Road, but there's also other beautiful tours like Newfound Gap Road and Roaring Fork Motor Nature Trail.
Stop by one of the visitor centers before taking the tour to pick up one of the driving tour booklets. These booklets are only $1 and they will show you all of the key points to see along the drive so you don't miss any landmarks!
Want to spend some relaxation time in the park? Find one of the picnic areas in the park and pack your lunch! While you're eating lunch, take a look around – we can almost guarantee you'll see wildlife! Choose a not-so-crowded picnic area with lots of trees for the best chance of wildlife sightings.
4. Stop by one of the visitor centers.
The most popular visitor center is Sugarlands Visitor Center . This is the closest national park visitor center to the Gatlinburg entrance of the park. Sugarlands Visitor Center is a great place to start any visit to the park. They have a small museum with a short, 20-minute video as well as a gift shop and information center. If you have questions about the park, National Park Service park rangers are there to answer your questions. This is the place to purchase any of your park maps and information, but it's also a great spot for picking up souvenirs to take back home!
If you have visited the Great Smoky Mountains National Park, thank you! You have made it possible to hit these record numbers!
Plan your vacation today!
If you haven't started planning your vacation for 2017, it's time to get started! Take a look at all of our Gatlinburg and Pigeon Forge cabin rentals to choose the best cabin for your vacation to the Smoky Mountains!