October 28, 2020
What to Do If You See Black Bears in the Smoky Mountains
Everyone wants to see black bears in the Smoky Mountains . While it is really cool to see these creatures in their natural habitat, there's a lot you should know. We want to share some important information with you about these creatures and what you should do if you see one. Keep reading to find out what to do if you see black bears in the Smoky Mountains:
What to Do When You See a Bear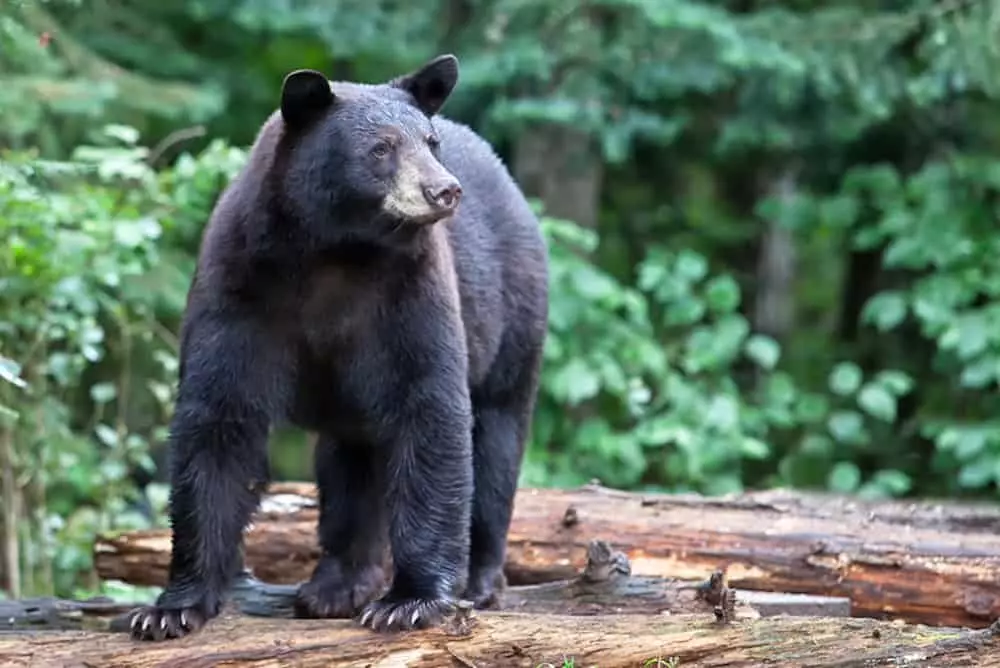 If you see a black bear, you'll probably be excited. There's nothing more thrilling than seeing a wild animal in the woods. However, you should be aware of how close you are to it. In the Great Smoky Mountains National Park, it is illegal to be closer than 50 yards to a black bear. Maintain a safe distance from the bear and do not get any closer. Typically, black bears will keep their distance from people and you can enjoy watching them from afar.
We want everyone to be as safe as possible when it comes to seeing these creatures. Sometimes you end up too close to them. If you find yourself near a black bear in the Smoky Mountains, you should change directions and move away from the bear. If the bear notices you and follows you, stand your ground and make loud noises to scare it away. You can even throw non-food items such as rocks near it to scare the bear.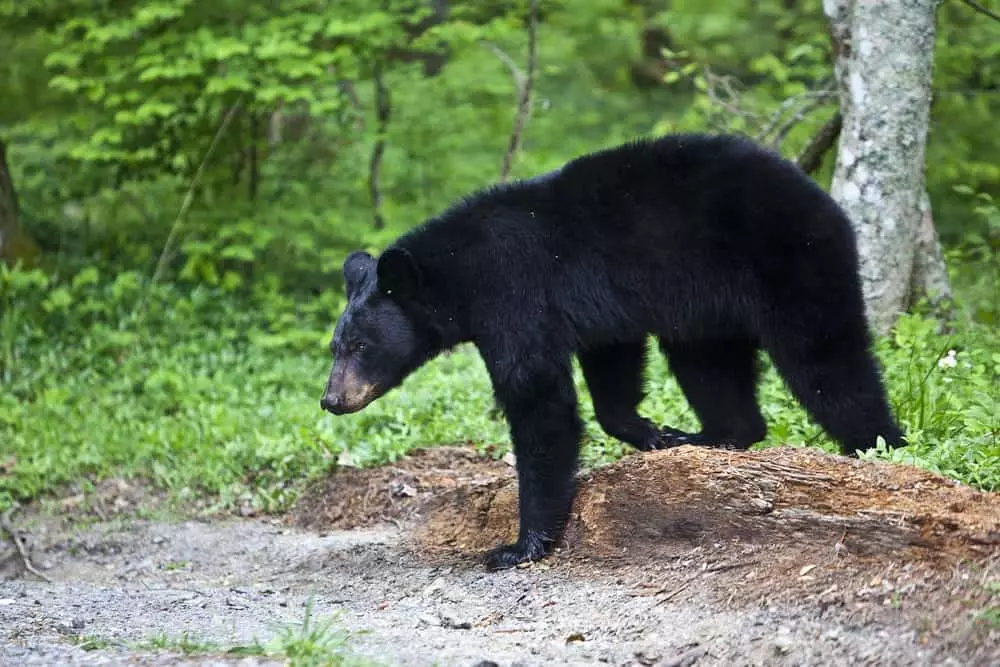 Black bears are different from other types of bears, and you should not play dead. You should try to make yourself as large and loud as possible to scare the bear off. Please note that most bears will not get close enough for these instances to happen, and you should maintain a safe distance at all times. We just want you to be as prepared as possible.
Never Feed Wild Animals
Black bears have a keen sense of smell, which typically makes them drawn to garbage left out by people. If you have a picnic in the park or a snack on a hike, you should hold onto your trash until you find a container to place it in. The National Park Service doesn't want bears to get used to being around people, which is why they recommend throwing away all trash in secured trash containers. If you happen to see a black bear, you should never get close enough to feed it, and you should never try to feed any kind of wild animal. If you are caught feeding animals, the park service might give you an expensive citation.
Black Bears in the Smoky Mountains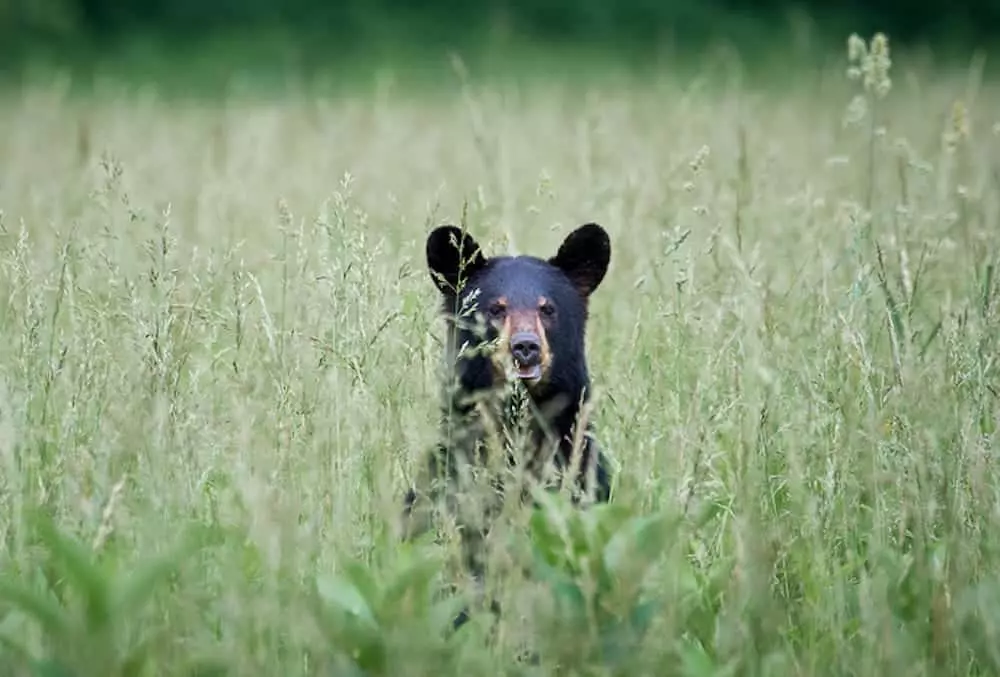 We want to share more information about these beautiful creatures with you. The Great Smoky Mountains is the largest protected area in the eastern part of the country that has wild black bears. It is estimated that about 1,500 black bears live in the national park. They are omnivores and eat things like fish, nuts, berries, and plants.
These creatures can be about 6 feet long and three feet tall at the shoulder. Male black bears usually weigh around 250 pounds, while the females are just over 100 pounds. Most bears double their weight in the fall to get ready for winter. These creatures can live about 12 to 15 years.
Places to See Bears in the National Park
You're probably wondering where the best places to see black bears are in the national park. While there's no guarantee you'll see any black bears in the Smoky Mountains, there are a few places you can check out where they are frequently spotted. Cades Cove is a popular scenic drive that has a ton of open fields and wooded areas you can drive through. Many people see black bears in this area. Roaring Fork Motor Trail is another drive where people see black bears.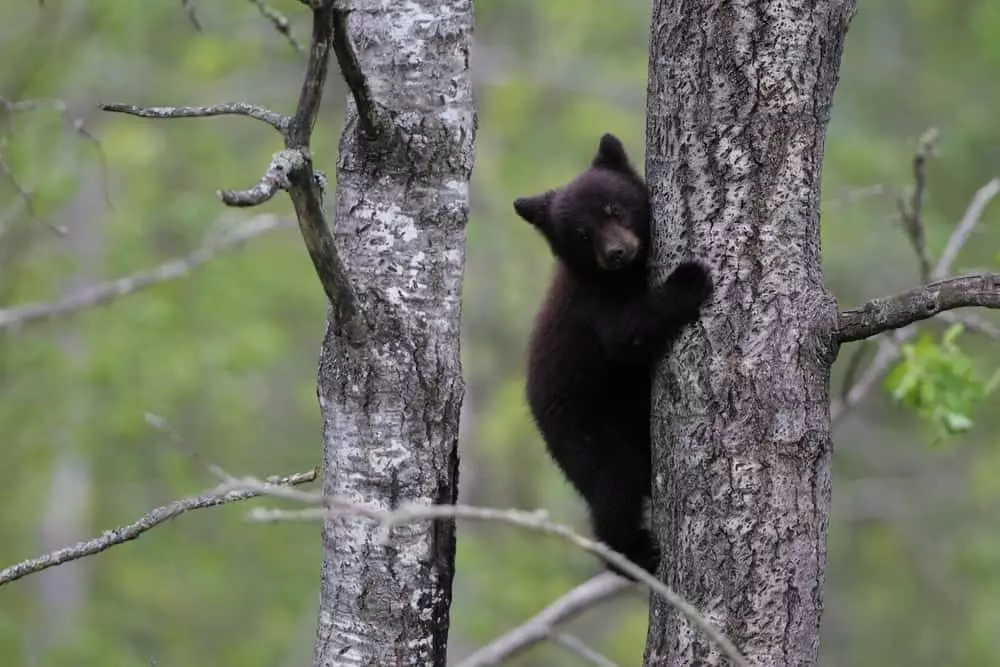 Other places people typically see black bears are along hiking trails. While more popular trails such as Laurel Falls probably won't see much bear activity, trails that aren't hiked as often would probably have more bear activity. But there are beautiful sights along all of the hikes in the Smokies, so you'll have a great time even if you don't see black bears.
Seeing black bears in the Smoky Mountains is an amazing experience. You'll want to take a ton of pictures to remember it. There are probably all kinds of other fun things you'll want to experience while you're in town too! Look through our Freedom Fun Pass to see what kinds of deals you can get on local attractions when you book one of our cabins!