October 22, 2014
5 Things You Can Only Find at the 2014 Smoky Mountains Winterfest
It's hard to believe that winter is almost here and that another fun and exciting year in the Smoky Mountains is about to come to an end. And what better way to welcome in the new season than with the 2014 Smoky Mountains Winterfest?
Celebrating 25 unbeatable years, this winter-themed celebration has quickly become one of the largest and most-popular winter events in the Smoky Mountains. However, what is it that makes this festival so unique?
(See Related: Top 3 Things To Do In Cades Cove This Winter)
Salute to Veterans Parade
Kicking off this year's Smoky Mountains Winterfest, guests to the area are invited to join both locals and city officials for the 2014 Salute to Veterans Parade at Patriot Park in Pigeon Forge on November 11. The fourth year for this event, the Salute to Veterans parade is a special way that the people of the Smoky Mountains choose to honor the service men and women who have sacrificed for our country.
Over 5 Million Twinkling Lights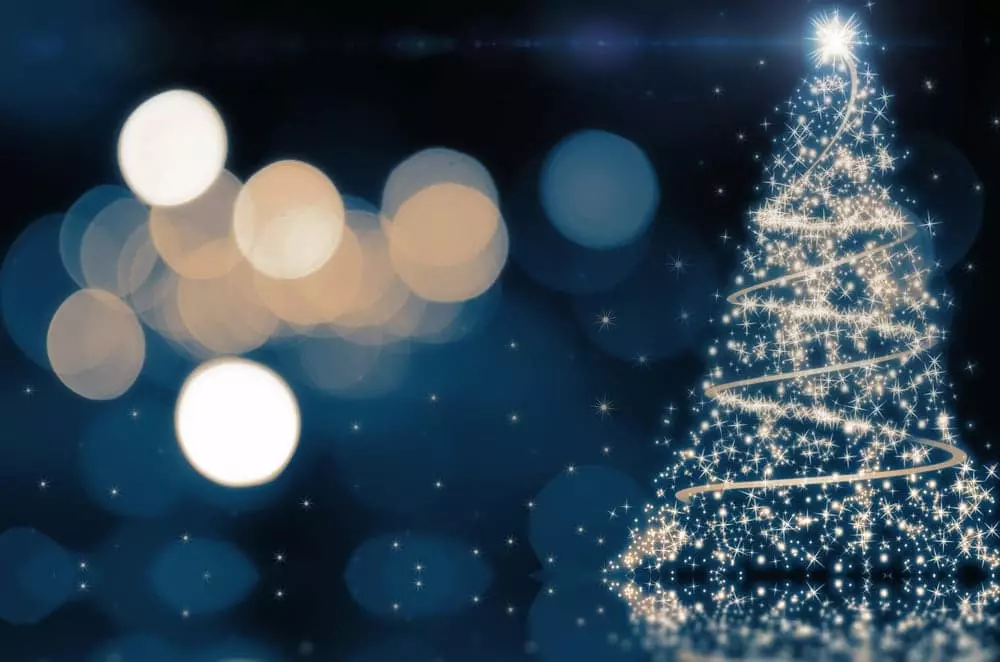 Following the parade, after the sun goes down, city officials with Pigeon Forge will 'flip the switch' to over 5 million holiday-themed lights that will decorate the area throughout the 2014 Smoky Mountains Winterfest. This includes the lights that will run alongside the Parkway, as well as the ones that decorate the storefronts to several local businesses.
If you have never visited the Smoky Mountains during Winterfest before, you are in for a really magically treat once you see these twinkling lights for the first time.
Light displays feature a ton of holiday favorites, including snowmen, reindeer, elves, snowflakes, and the 12 Days of Christmas that run down the median of the Pigeon Forge Parkway.
Trolley Tour of Lights
Speaking of the beautiful lights, you and your family will probably want to get a closer look at all of these beautiful displays during your visit to the Smoky Mountains Winterfest this year. Thanks to the kind folks with the Pigeon Forge Trolley Service, this is possible with their special Trolley Tour of Lights program that they host throughout the festival.
The Winterfest Trolley Tour begins and ends at Patriot Park. Tickets are $5 per person, and groups of 10 or more are asked to please make reservations with the Pigeon Forge Trolley Service.
This year's Winterfest Trolley Tour Schedule is as follows:
November-December: Monday-Friday at 6:30 p.m., 7:45 p.m. and 9 p.m.
January: Mondays & Fridays with a minimum of 15 passengers per tour.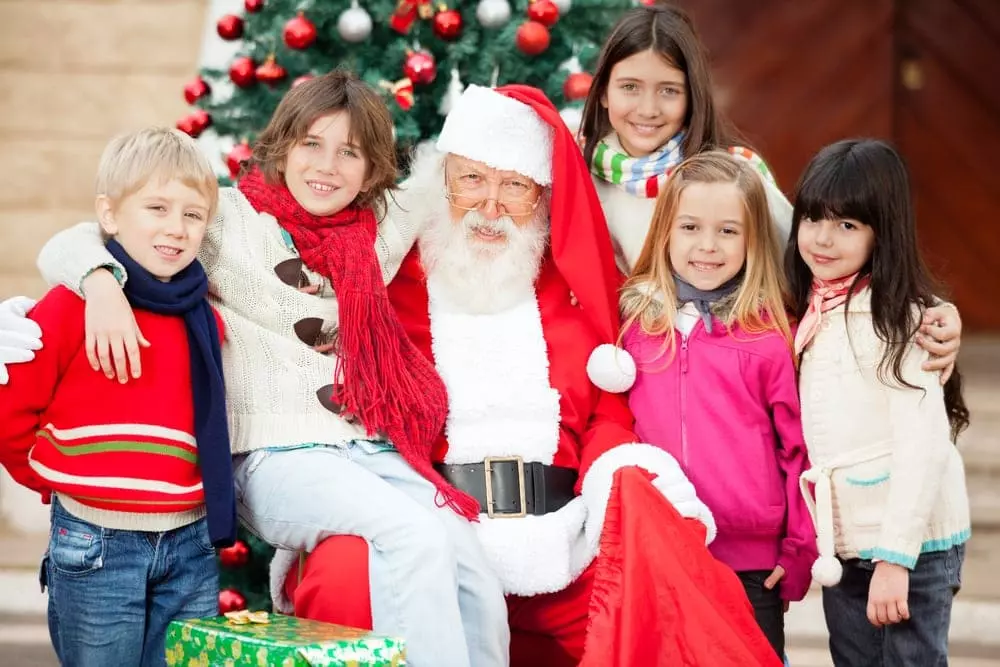 Special Appearance From Mr. and Mrs. Claus
It wouldn't be a holiday celebration without the jovial spirit of Father Christmas himself, Santa Claus! Families and guests will not want to miss the special appearance from Mr. and Mrs. Claus during the kickoff event for this year's Smoky Mountain Winterfest.
Whether you are using the picture for your family's holiday card, a postcard, or just as a souvenir to remember how much fun you had, you and your group are sure return home with nothing but fond memories of Jolly Ol' St. Nick from this year's winter festival in the Smoky Mountains.
Childrens' Play Area
Just in case you and your family don't find enough excitement at the 2014 Smoky Mountains Winterfest, the organizers have also decided to include a fun-filled children's play area that your little ones are sure to enjoy. There will be inflatables, games, crafts and maybe even some face painting, all in anticipation for the moment where the city 'flips the switch' on the holiday lights.
Frequently Asked Questions About the 2014 Smoky Mountains Winterfest
When is it?
Festivities for this year's Smoky Mountains Winterfest are scheduled to begin on November 11 at Patriot Park, immediately following the Salute to Veterans Parade. The parade is set to begin at 4:30 p.m.
Winterfest will continue throughout the season and will conclude on February 28, 2015.
How much does it cost?
Admission to the 2014 Smoky Mountains Winterfest is completely free.
Where can I park?
Because all of the festivities are scheduled to take place in and around Patriot Park in Pigeon Forge, we suggest that families and guests plan on parking either at the parking lot located at the park or near the Old Mill Square next door. You can also park at one of the nearby attractions, like The Island in Pigeon Forge, and ride the trolley back to the event.
Where can I stay?
If you still need a relaxing place to stay after spending the day exploring all of these fun Smoky Mountains Winterfest activities, be sure to scroll through the large inventory of spacious Pigeon Forge and Gatlinburg cabins offered by HearthSide Cabin Rentals. Our rentals range in size from one to 16 bedrooms and are perfect for family vacations, holiday getaway or corporate parties looking to unwind in the heart of the Smokies.
To learn more about our cabins, feel free to give us a call at the number above!