July 08, 2022
5 Benefits of Staying at Our Smoky Mountain Cabins on the River
There are many perks of staying at our cabins in the Smokies. These rentals provide amazing amenities for your family, plus you will be surrounded by the beautiful scenery of the mountains. From your deck, you can enjoy the sights and sounds of nature during your entire trip. We even have cabins that are located right on the river so you can listen to the peaceful sound of the rushing water. Here are 5 benefits of staying at our Smoky Mountain cabins on the river:
1. Stunning Scenery
If you are looking for the perfect place to spend your vacation in the Smoky Mountains, you can't go wrong with our cabins on the river. These rentals provide an incredible view for your trip. Not only will you have the amazing backdrop of the mountains, but you will have an up close view of the river to help you unwind. You can head out to your deck early in the morning with a cup of coffee to take in the natural scenery, or spend your evening listening to the relaxing sound of the nearby river. There really is no better place to escape the busyness of life than in the Smokies!
2. Amazing Amenities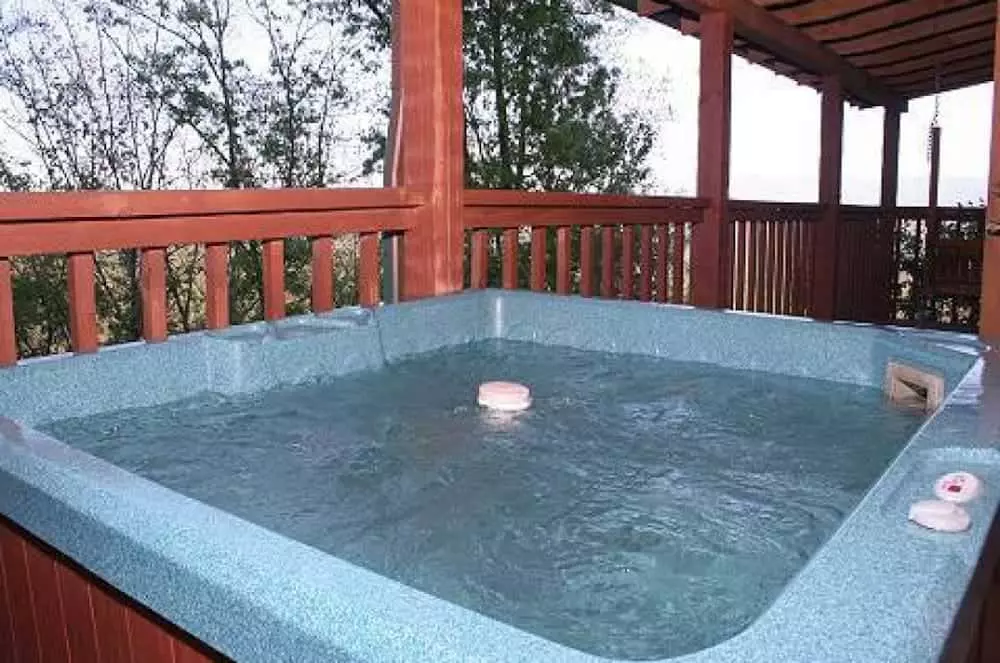 In addition to a gorgeous view, our Smoky Mountain cabins on the river provide your family with a ton of other incredible amenities. These vacation rentals have something for everyone in your group, including hot tubs, fireplaces, game rooms, home theaters, and so much more! After a busy day of sightseeing, you can return back to your cabin for an exciting night of fun with your family and friends. On pretty days, you can also take advantage of our fully equipped kitchens to prepare a picnic lunch that you can enjoy by the river! Having the water nearby also gives your kids a fun place to splash around during the summer months and gives dad the perfect spot to relax while fishing on a sunny afternoon.
3. Spectacular Savings
Did you know you can stay in a cabin on the river without breaking the bank? You might think that a rental on the water would cost you a fortune, but that is not the case when you stay with us. We do our best to help you find an affordable cabin for your trip that has everything you want in your home away from home. Be sure to check out our Smoky Mountain cabin specials to get the best deal possible on your next trip. These amazing deals include everything from free nights to a percentage off your entire vacation! We can also help you save on your sightseeing activities with our amazing Freedom Fun Pass, which rewards you just for staying with us.
4. Lovely Location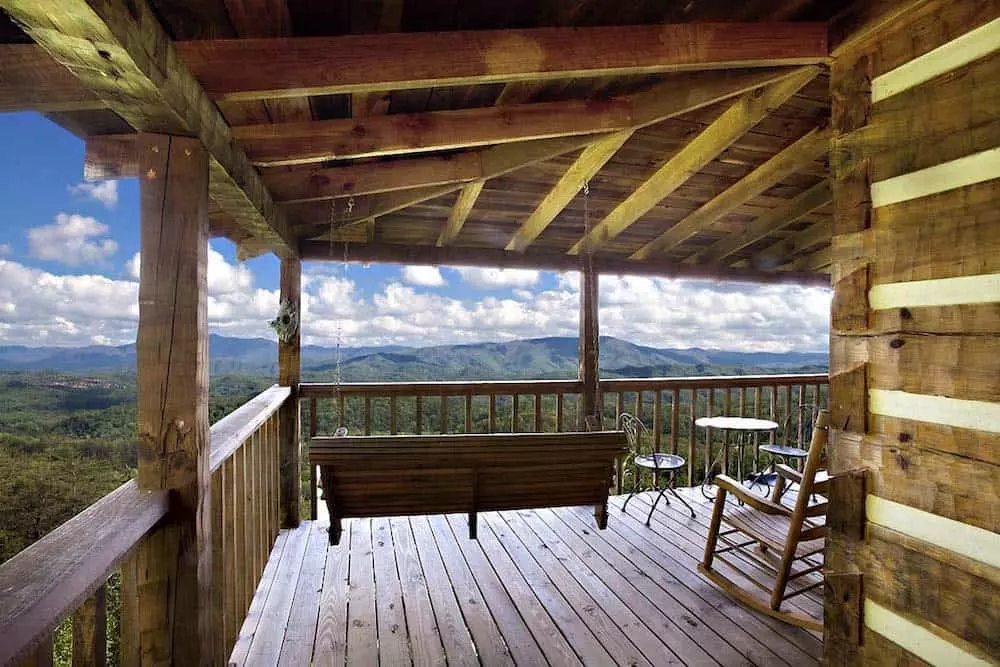 When you stay in one of our cabins, you get the best of both worlds when it comes to location. You will have an amazing view of the Smokies and the river, but also will be just minutes away from all the best Smoky Mountain attractions! Whether you want to explore The Island in Pigeon Forge or take the trip to Anakeesta, everything is just a short drive from our cabins. You will also be right on the doorstep of the Great Smoky Mountains National Park, where you will find hundreds of miles of hiking trails for all ages and skill levels. If you want the best location for your cabin, be sure to check out our vacation rentals in the Smokies!
5. Variety of Cabin Sizes
Whether you are looking for a 1 bedroom cabin for a romantic getaway or a multi-bedroom rental for a family reunion, we have the perfect size cabin on the river for every occasion! All the cabins have comfortable accommodations that your family will love, including plenty of common living areas and private bedrooms that are spacious and cozy. One benefit of having private bedrooms is that you don't have to worry about disturbing the other members of your group. Families love this feature because they can put the kids to bed and stay up late to watch their favorite television shows or head outside to enjoy the river view and stars in the bubbling hot tub!
Take a look at all our Smoky Mountain cabins on the river to find the perfect vacation home for your next trip to the gorgeous mountains. We look forward to welcoming you and your family to the Smokies!