May 16, 2019
New Pirate Dinner Show in Pigeon Forge Opening This Spring
We hope you like pirates, because you will have a treasure chest full of fun and exciting pirate entertainment when you visit Pigeon Forge this spring! Dolly Parton decided to bring her successful Pirates Voyage Dinner & Show to Pigeon Forge! We've got all the details on the new pirate dinner show in Pigeon Forge and what to expect when you visit:
Pirates Voyage Dinner & Show in Pigeon Forge
The Smoky Mountains' very own Dolly Parton is bringing her Pirates Voyage Dinner & Show to Pigeon Forge! The first location opened in Myrtle Beach, South Carolina and has had much success over the years. Parton wanted to spread that success to the Smoky Mountain area. You don't want to miss the chance to see this show when it opens!
What to Expect at the Show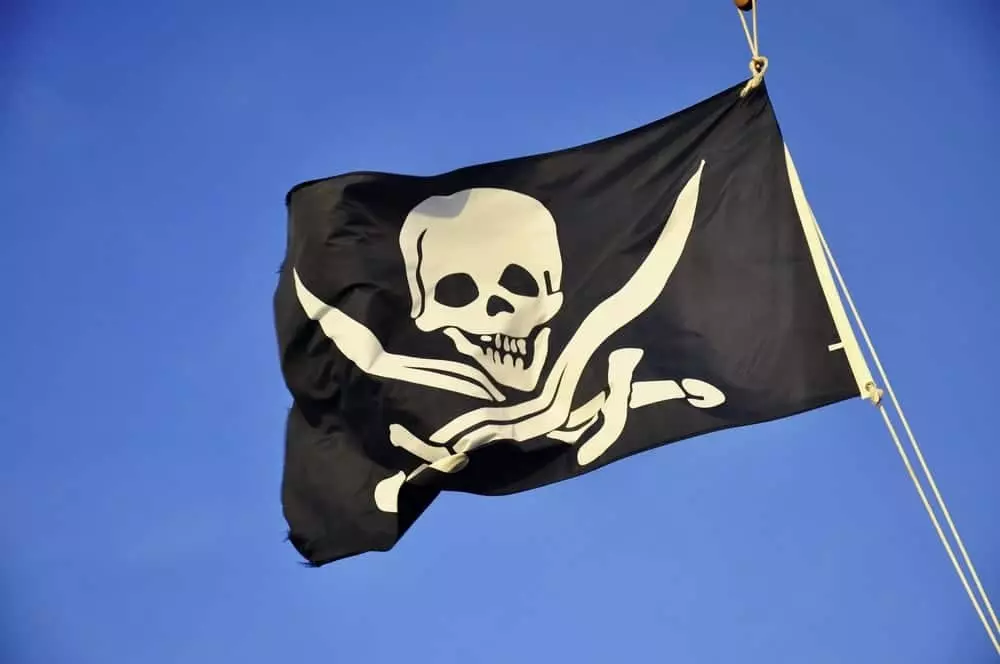 When you attend this pirate dinner show in Pigeon Forge, you can expect a night filled with pirate adventure. You'll want to be sure to arrive early so you can enjoy an interactive experience in Pirates Village! If you get to the theater 50 minutes before your scheduled show time, be entertained with pirate and mermaid makeovers, and enjoy pirate-themed drinks and snacks. The show itself features Blackbeard and his quarter master, Calico Jack, as they lead their crews in a battle on land, on deck, in water, and above their pirate ships! There will be acrobatic competitions, special effects, live animals, a 4-course pirate feast, and so much more. Be sure to bring your appetite when you come! The 4-course feast includes the following:
Buccaneer Biscuit
Voyager Creamy Vegetable Soup
Cracklin' Pan-Fried Chicken
Bone-in Pork Chop
Matey's Mac 'n' Cheese
Jolly Roger Sweet Potato Souffle
Walk the Plank Peach Turnover
Unlimited Coca-Cola, Tea or Coffee
Vegetarian and gluten-free meals are available by request.
When Will It Open?
The first show is Friday, May 24 at 6 p.m. The grand opening of the pirate dinner show will be held on June 7. Dolly Parton will attend the grand opening to celebrate the new show!
Where Is It Located?
Pirates Voyage Dinner & Show is located adjacent to The Island along the Pigeon Forge Parkway. It's only minutes away from Dollywood and all the best Pigeon Forge attractions.
Other Popular Shows in Pigeon Forge
If you're dying for some more incredible live entertainment during your vacation, check out one of the other amazing shows in Pigeon Forge! Here are some of the best shows you should see while you're in town:
Hatfield & McCoy Dinner Feud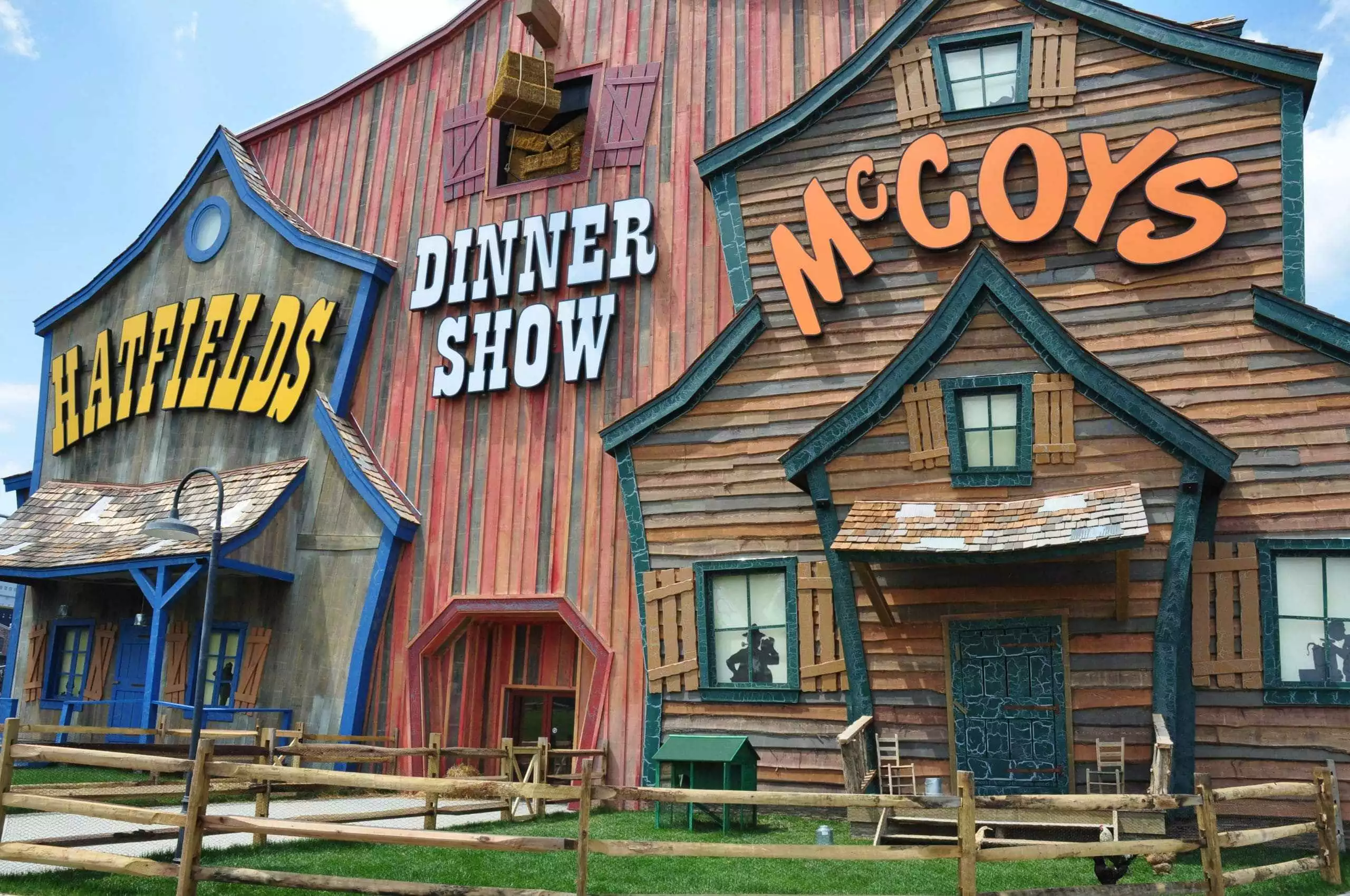 The Hatfield & McCoy Dinner Feud is one of the most popular shows in the area, and it's not hard to see why. Laugh the night away as you watch the two feuding families try to settle their differences. The show features stunts, singing and dancing, comedy, diving dogs, and more. You'll also get to enjoy a delicious meal including fried chicken, pulled pork, Southern style creamy soup, corn on the cob, and more.
Country Tonite
The Country Tonite Show in Pigeon Forge is one you won't forget! You don't even have to be a fan of country music to be a fan of this show. The performance includes singing and dancing, comedy, powerful gospel, American patriotism, and more. It's also the only show in the area that has youth performers!
Comedy Barn Theater Show
The Comedy Barn Theater Show has been voted the funniest show year after year, so if you're in the mood to laugh, you'll want to go see this show! There are magicians, jugglers, ventriloquists, comedians, live music, and so much more. Both kids and adults will be entertained at this show.
Paula Deen's Lumberjack Feud
Paula Deen's Lumberjack Feud puts on an authentic lumberjack competition for visitors. There are 13 competitive lumberjack events, including axe throwing, chopping, sawing, and log rolling. Not only can you watch the show, but you can participate in an exciting experience on stage! During intermission, there will be a special event for the little ones to enjoy. You're even allowed to bring your own food and drinks in with you while you watch the show!
Where to Stay in Pigeon Forge When You Visit the Pirate Dinner Show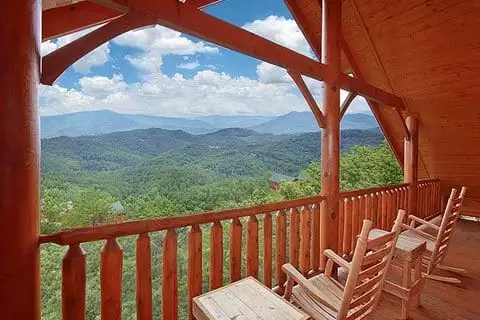 When you visit Pigeon Forge, there is no better place to stay than in a cabin! Our Pigeon Forge cabins offer the privacy you need for a peaceful stay, while keeping you just a short distance from all the fun. You will have all the comforts of home, along with the benefits of being on a Smoky Mountain vacation. Our cabins feature hot tubs, fully equipped kitchens, fireplaces, outdoor fire pits, and more. Some even come with extra entertainment, like your very own theater room, game room, or indoor pool!
Browse our selection of Pigeon Forge cabins and start planning your vacation today.