July 26, 2018
Paula Deen's Lumberjack Feud Now Open in Pigeon Forge
Lumberjack fans rejoice! The classic Pigeon Forge show Lumberjack Feud is finally open. Celebrity chef Paula Deen, who owns a number of other businesses in Pigeon Forge, revived the show at a brand new venue on the Parkway. The new show features the same fun competitions as the original attraction along with a variety of new additions that families are sure to love. To help you make the most of your next vacation, Hearthside Cabin Rentals has put together a guide to everything we know about Paula Deen's Lumberjack Feud.
Lumberjack Recap: What Happened to the Original Feud
As longtime vacationers to Pigeon Forge will remember, the original Lumberjack Feud opened way back in 2011. This hugely popular show showcased the talents of professional ESPN lumberjack athletes. Comprising two teams, the Dawson family and the McGraw family, the athletes showed off their skills in a number of thrilling lumberjack competitions, such as ax swinging, log rolling, tree climbing, and chainsaw carving.
In 2015, the Lumberjack Feud was acquired by country singer and Smoky Mountain mogul Dolly Parton. Dolly and her team redesigned the theater and changed the show so it featured more acrobatics, aerial feats, and special effects. Less than a year after Dolly Parton's Lumberjack Adventure premiered, the show rebranded with a different theme. Today, the attraction is known as Dolly Parton's Celebration! A Spectacular Dinner Show.
Brand New Outdoor Theater for Paula Deen's Lumberjack Feud
While previous iterations of the Lumberjack Feud took place indoors, the new show boasts an awesome outdoor venue. It only makes sense for lumberjacks to practice their trade in the great outdoors! Although guests will get plenty of fresh air, the new venue is covered and climate controlled, so the 350-seat theater will be able to operate when the weather is rainy or chilly. Paula Deen's Lumberjack Feud plans to host shows from the spring through December each year.
The new Lumberjack Feud is located at the Walden's Landing shopping complex at 2530 Parkway in Pigeon Forge, TN. This popular destination is also home to Calhoun's, Smoky Mountain Brewery, The Tomb Escape Game, and The Forge Cinemas.
Details for Paula Deen's Lumberjack Feud
Paula Deen's Lumberjack Feud is very much in the spirit of the original 2011 show. The Dawson and McGraw families are back to compete in a variety of exhilarating logging events. Highlights of the competition include speed climbing, sawing, log rolling, chopping, and ax throwing.
The new version of the Feud boasts plenty of audience participation. After you watch the professional jacks show off their skills, you'll have the opportunity to come up on stage and take part in a special competition for lumberjack novices. This section of the show features simulated versions of traditional logging events like springboard chopping, log rolling, and speed climbing. Don't worry; no special lumberjack experience will be required to join the fun!
We are also very excited to share that the new Lumberjack Feud venue includes a great collection of thrill rides and activities for kids. Guests will be able to ride an awesome zipline roller coaster, experience an adrenaline jolt from an 80-foot jump tower, or explore a lumberjack-themed adventure park. Young visitors will have a blast at the aerial children's playground!
Watch an Interview with the Feud's Manager
Derek Knutson, a lumberjack athlete and the manager of Paula Deen's Lumberjack Feud, spoke with Stephanie Haines of local news station WBIR to share a sneak peek at the new show. You can watch his interview below:
Paula Deen Speaks About the Lumberjack Feud
In a press release, Paula Deen expressed her excitement for the show, saying:
"Pigeon Forge has become a second home for my family and me. The community has been warm and welcoming from the moment I opened Paula Deen's Family Kitchen and I'm thrilled to bring this action-packed show full of family fun back to the area for both residents and visitors to enjoy."
Visit the official website for Paula Deen's Lumberjack Feud to learn more about the show and book your tickets today!
Where to Stay in Pigeon Forge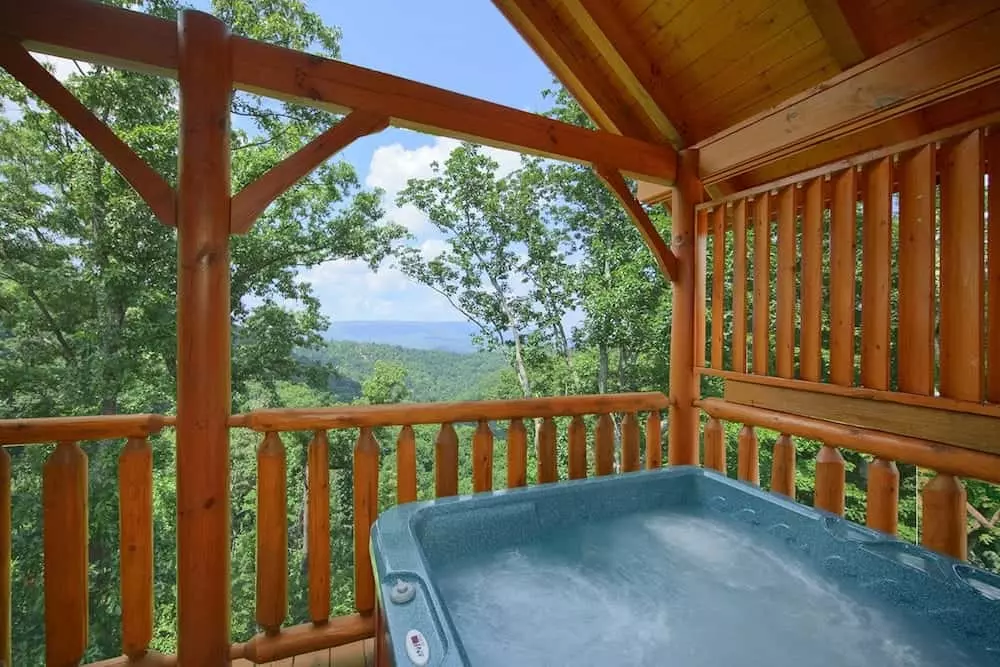 When you stay with Hearthside Cabin Rentals, you will be just a short drive from all of the wonderful attractions in Pigeon Forge. With everything from 1 bedroom cabins to 18 bedroom lodges, we are guaranteed to have the perfect accommodations for your getaway. To start planning your escape, browse our selection of cabins in Pigeon Forge!