July 25, 2018
Crime Museum in Pigeon Forge Introduces New Artifacts and Exhibits
The Alcatraz East Crime Museum in Pigeon Forge is a can't-miss destination for true crime fans! This popular attraction traces the history of ne'er-do-wells and scoundrels from the Wild West to the present. The museum is famous for displaying a number of artifacts that belonged to the nation's most notorious criminals, including Bonnie and Clyde's getaway car, Al Capone's rosary, and O.J. Simpson's Ford Bronco.
We're excited to report that the museum recently added a number of intriguing new artifacts and exhibits to its collection. Read on for a look at all of the additions to Alcatraz East.
1. Undercover Surveillance Van
Alcatraz East is now home to a real undercover surveillance van that was used by the U.S. Food and Drug Administration and a Georgia police department. The van was used for several years in active criminal investigations, including burglary stakeouts and drug crimes. Visitors to the museum will have the chance to go inside the surveillance van and see the equipment used to watch suspects. You can catch a sneak peek of the van in the video below from local news station WBIR:
2. Charles Manson's Guitar
Best remembered as a murderous cult leader, Charles Manson was also a musician. In 1968, Manson struck up a brief friendship with Dennis Wilson, the drummer for the Beach Boys, and the band even recorded one of Manson's songs, "Cease to Exist," which was renamed "Never Learn Not to Love."
When you visit the Alcatraz East Crime Museum in Pigeon Forge, you can see a guitar etched with Manson's name on the headstock that was seized during a police raid on the Barker Ranch in 1969. The guitar is displayed alongside a copy of the Beach Boys single "Never Learn Not to Love."
3. John du Pont's Foxcatcher Medal
Eccentric millionaire John du Pont first came to national attention for establishing a wrestling facility on his Foxcatcher Farm in the 1980s. Sadly, du Pont started displaying erratic and paranoid behavior, and in 1996 he murdered former Olympic gold medalist Dave Schultz. Du Pont's strange story was dramatized in the film Foxcatcher starring Steve Carell.
4. Sheriff Richard Allen "Smoot" Schmid's Cowboy Boots
"Smoot" Schmid was a Dallas County sheriff who nearly captured Bonnie and Clyde. When the infamous robbers attempted to visit family members near Sowers, TX in 1933, Sheriff Schmid lay in wait for the couple. However, Bonnie and Clyde realized that a trap had been set and they narrowly escaped the ambush with minor injuries from a bullet that pierced their car. Schmid, who was 6'5 ½ tall, wore size 14 cowboy boots!
5. Revolvers Used by the James-Younger Gang
In post-Civil War Missouri, Jesse James and his brother Frank orchestrated a number of robberies with a band of outlaws. The revolvers on display at the crime museum in Pigeon Forge belonged to gang members Robert "Wood" Hite and Clarence Hite, who were cousins of Jesse and Frank. "Wood" Hite was ultimately murdered by Robert Ford, who killed Jesse James four months later.
6. Family Photos of Jaycee Dugard and Original "Jaycee Lee" Recordings and Flyers
After 11-year-old Jaycee Lee Dugard was kidnapped in South Lake Tahoe, California in 1991, a local radio DJ, Larry Williams, wrote the song "Jaycee Lee" to bring awareness to her abduction. Proceeds from the single helped fund poster materials, postage, printing, and other expenses related to the search for Jaycee Lee. Duggard was finally found and rescued in 2009.
7. Pirate Knot Tying Exhibit
This fun station teaches visitors to Alcatraz East how to make a variety of nautical knots used by pirates. Will you be able to tie the Cleat Hitch, Mooring Hitch, and the Bowline?
8. September 11th Memorial
The museum has added a new display dedicated to the terror attacks of September 11, 2001. Guests will have the opportunity to share their own recollections from 9/11.
9. Thank an Officer Exhibit
The Crime Fighting section of the museum now features a special area where visitors can say "thank you" to our nation's law enforcement officers. Guests can even send personalized messages to a particular officer or department.
Where to Stay in Pigeon Forge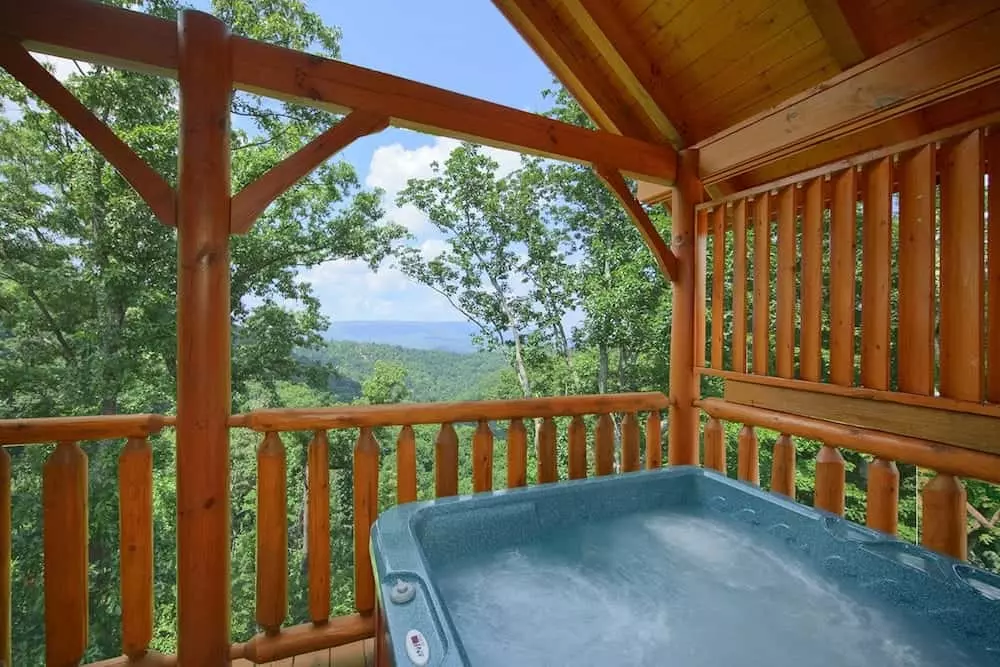 When you stay with Hearthside Cabin Rentals, you will be just a short drive away from the Alcatraz East Crime Museum in Pigeon Forge. With everything from 1 bedroom cabins for romantic getaways to 18 bedroom lodges for family reunions, we are guaranteed to have the perfect property for your escape. To start planning your vacation, browse our selection of cabins in Pigeon Forge!