February 21, 2017
Top 7 Indoor Activities in Pigeon Forge for Your Vacation
Are you looking to spend a little time indoors during your vacation? It's a rare occasion that the weather will rain you out of all of your day's plans, but just in case you encounter a rainy or snowy day while you're visiting, keep these indoor activities in Pigeon Forge in mind!
1. Wonderworks
Perfect for people of all ages, but especially great for kids, Wonderworks is the huge upside down house you see as you drive the Pigeon Forge Parkway. It's filled with dozens of fun and educational exhibits, so it's great for indoor fun and also perfect for families trying to spend time together and learn a little!
The Titanic Museum Attraction in Pigeon Forge is a fun way to step back in time and explore the history of the ship. There's interactive exhibits throughout the ship as well as millions of dollars worth of original artifacts. These artifacts are not replicas; they are artifacts that were found in the bottom of the ocean or were found as part of belongings on the ship.
3. Dixie Stampede Dinner Show
This is one of the best indoor activities in Pigeon Forge! If the weather is rainy, you can enjoy dinner and a show at the Dixie Stampede ! There's lots of live animals, including horses, as well as award winning riders and performers. Plus, the dinner is absolutely delicious! Don't forget to arrive a little early for the pre-show, too!
4. Country Tonite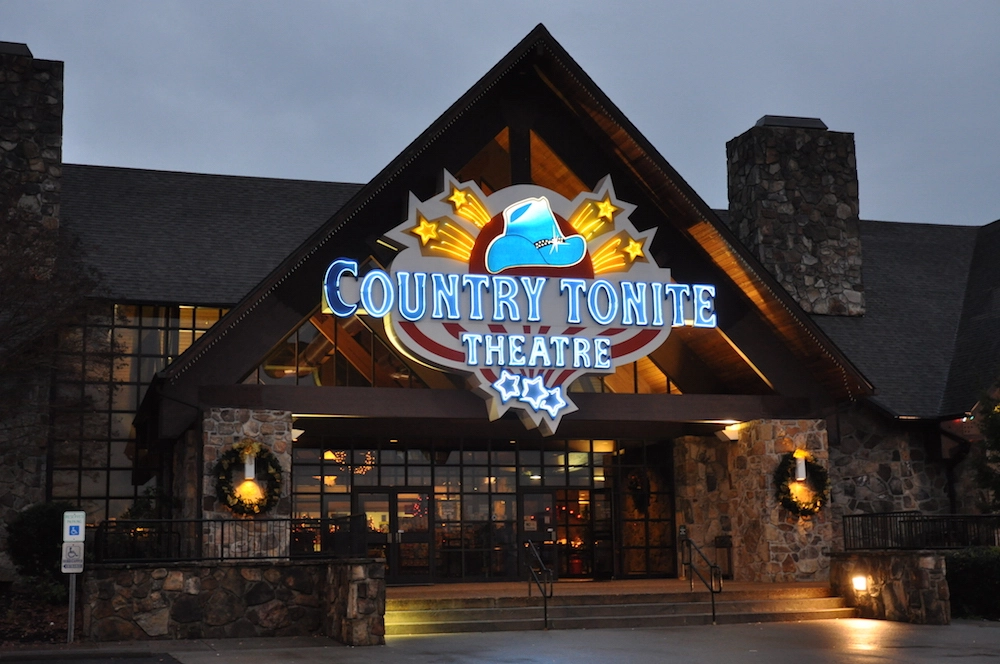 The Country Tonite theater is a one-of-a-kind country show right in the heart of Pigeon Forge. You can spend an evening kicking your boots to some of the greatest sounds of Smokies. Performers in the show are also award-winning and the show has been voted #1 in the area for years and years.
5. Governor's Crossing Cinemas
Want to sit back and relax for an afternoon or evening? The newest movie theater near Pigeon Forge is the Governor's Crossing Cinemas. You can stop in, enjoy a movie and relax in the leather, reclining theater seats! For movies and times.
One of the most unique indoor activities in Pigeon Forge is the Hollywood Wax Museum . Don't forget to take your camera with you when you go because you'll definitely want to snap photos of you with all of the wax figure celebrities.
7. Smoky Mountain Knife Works
Looking for something a little bit different for your visit? Stop by the Smoky Mountain Knife Works to see the world's largest knife showplace. There's hundreds of knives and unique gifts as well as an entire household area with kitchen supplies, decor and more. If you're looking for a special gift or souvenir, you could easily spend the afternoon browsing to find exactly what you're looking for! For more information about the Smoky Mountain Knife Works, click here .
Still looking for other indoor activities in Pigeon Forge? Take a look at our free Pigeon Forge attraction tickets and be sure to use them to visit each of the great attractions!