November 09, 2019
All the Details About Dollywood's Smoky Mountain Christmas and Glacier Ridge
Smoky Mountain Christmas at Dollywood gets bigger and better as the years go on! In 2018, the park had its largest Christmas expansion with the introduction of Glacier Ridge. This year, visitors can enjoy Glacier Ridge and all the famous Christmas traditions at Dollywood. You won't want to miss out on the chance to experience Smoky Mountain Christmas! To help you plan you're trip, we've put together all the details on Dollywood's Smoky Mountain Christmas and its newest addition, Glacier Ridge:
About Glacier Ridge
If you didn't have the chance to visit Dollywood's Smoky Mountain Christmas last year, you missed the opportunity to explore Glacier Ridge! Spanning across 3 sections of the park, Glacier Ridge is a winter wonderland filled with sparking displays, a 50-foot video motion Christmas tree, and more. This addition to the Christmas festival introduced 1 million more twinkling lights to Dollywood, bringing the total to over 5 million. Glacier Ridge spans across Timber Canyon, Wilderness Pass, and Craftsman's Valley. If you enter through the Timber Canyon area, you'll walk through the Arctic Passage, a 130-foot programmable light tunnel that transports you into the area in a stunning array of light and color. If you enter through Craftsman's Valley, you can experience a one-of-a-kind light installation that mimics the aurora borealis and get to see Dollywood's version of the northern lights! The Plaza at Wilderness Pass transforms into its own winter wonderland with the 50-foot-tall tree. Every 30 minutes, the Plaza comes to life for a fully synchronized light show with all your favorite holiday hits.
About Dollywood's Smoky Mountain Christmas
Dollywood's Smoky Mountain Christmas first kicked off Sevier County's Winterfest in 1990, and since then has been known as a must-see Christmas event in the Smokies. There is no better way to get into the holiday spirit than visiting Dollywood. The festival runs from November 9 until January 4, giving visitors almost 2 months to take in the essence of Christmas. Watch the video below to get a glimpse inside what you'll experience at Smoky Mountain Christmas!
More to Do at Smoky Mountain Christmas
There is so much holiday fun at Dollywood during the Christmas season! Watch award-winning Christmas shows, enjoy a one-of-a-kind Christmas parade, or share a family feast at one of the many dining options. You can do it all at Dollywood. Here are some of the top things to do at Dollywood's Smoky Mountain Christmas.
Holly Jolly Junction: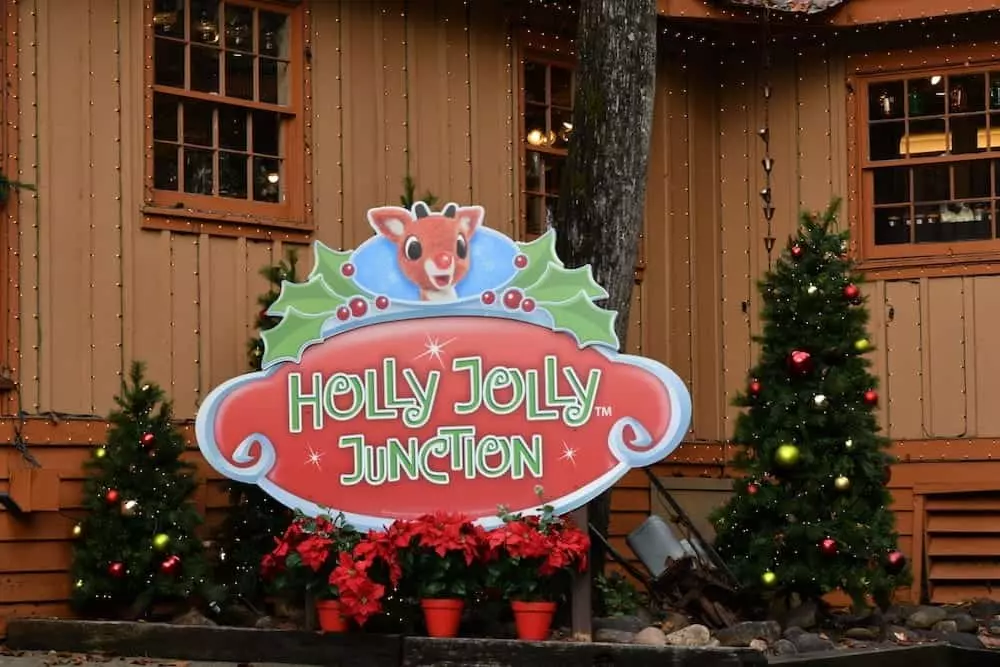 Festive fun for the whole family awaits you in Holly Jolly Junction! Meet Rudolph and all of his friends and even create a special Christmas photo souvenir. After you meet all your favorite holiday characters, you can decorate custom Christmas cookies and take part in some reindeer games!
Parade of Many Colors:
Every evening during the Christmas festival, visitors can enjoy the Parade of Many Colors, an exciting holiday tradition that families love. The parade includes vibrant floats, interactive characters, and more. It was originally created by Dolly to express the values and principles that she and her family have held dear their whole lives.
Award-Winning Shows: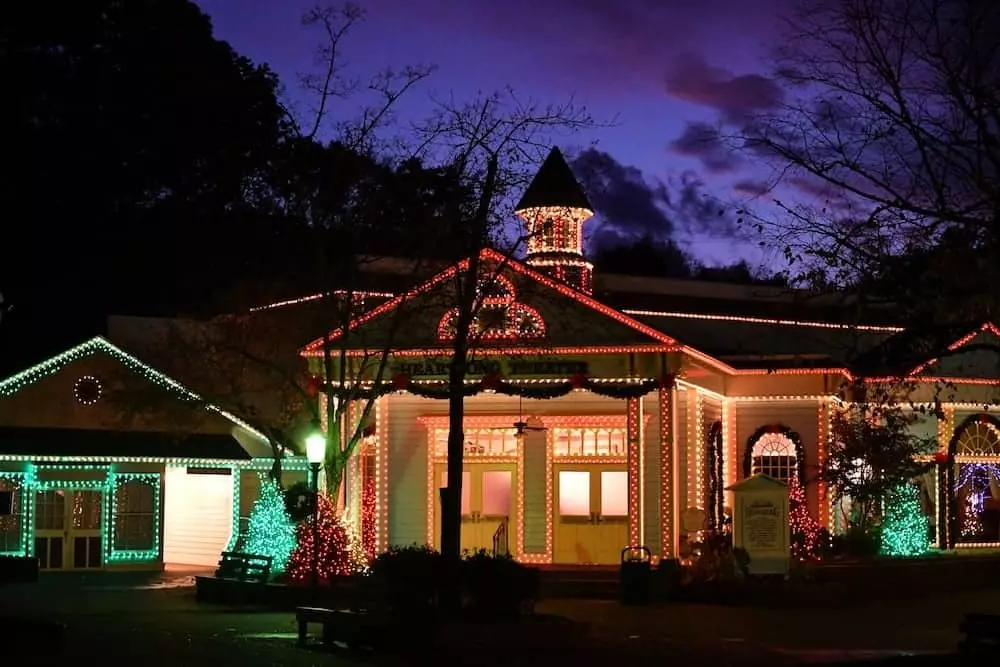 Dollywood is home to the best Christmas shows around! You can watch the classic "It's a Wonderful Life," or listen to your favorite holiday hits during Dollywood's own "Christmas in the Smokies" tradition. Other popular Christmas shows include "'Twas the Night Before Christmas," "Appalachian Christmas," and "O' Holy Night."
Santa Land:
Visit the hustle and bustle of Santa Land! Watch as Santa and the elves get ready for Christmas, and make your own fun and unique craft items. Kids will love the larger-than-life-sized toys and a special visit with Santa Claus himself!
Family Feast:
There are several award-winning dining locations at Dollywood where your family can enjoy a fabulous Christmas feast together! Not to mention, there are plenty of Christmas treats that will satisfy your sweet tooth. Share a slice of a homemade 25-pound apple pie with the family, or try some of the world-famous cinnamon bread at The Grist Mill.
Where to Stay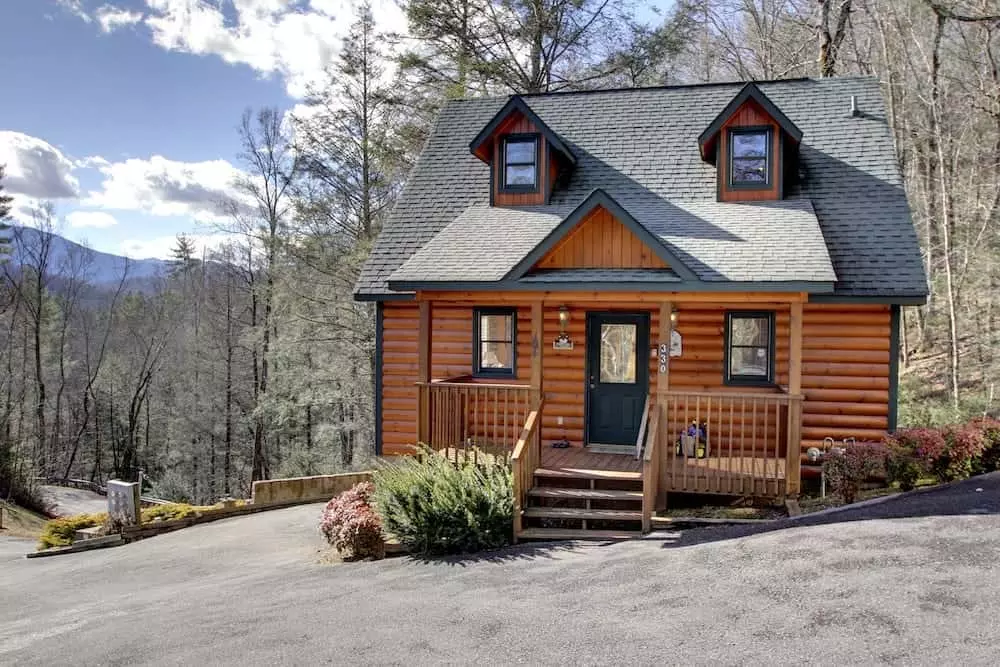 When you're in town this holiday season to celebrate Dollywood's Smoky Mountain Christmas, there is no better place to stay than our Smoky Mountain cabin rentals! Our cabins come with everything you need for a cozy and relaxing stay. You'll have a bubbling hot tub, a fireplace to keep you warm, a fully equipped kitchen, and so much more. Stay in one of our cabins with a theater room and game room for endless entertainment. Some of our cabins are even decorated for the holidays to keep the Christmas spirit alive!
Don't miss your chance to experience the magic of Dollywood's Smoky Mountain Christmas! Start planning your trip by browsing all our Smoky Mountain cabin rentals and reserving your stay today.