November 27, 2018
All the Details About the New Mountain Coaster in Pigeon Forge
There's a brand new mountain coaster in Pigeon Forge! The Rocky Top Mountain Coaster opened on Thanksgiving Day and offers a whole new experience for visitors to the Smoky Mountains. If you're looking for a thrilling ride, be sure to try this coaster during your vacation. We've got all the details on the new mountain coaster in Pigeon Forge and what you can expect when you ride.
About the Rocky Top Mountain Coaster in Pigeon Forge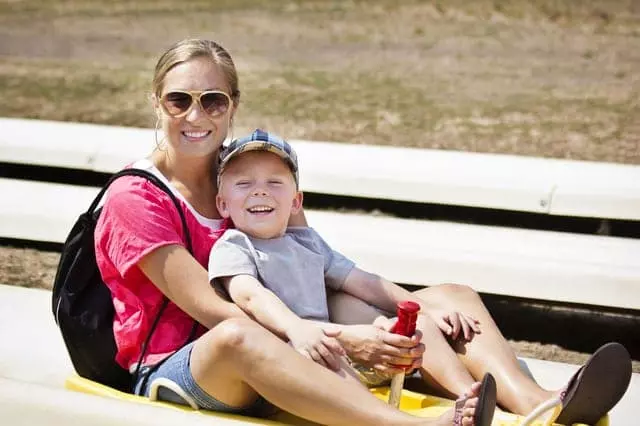 The Rocky Top Mountain Coaster sets the record for the longest coaster in East Tennessee! It sits on 20 acres of Smoky Mountain scenery, and the ride lasts for more than 9 minutes long. Along the ride, there is plenty of curves, turns, and tunnels for you to enjoy, along with 4 uplifts and 4 drops to make your experience 4 times more fun! You can ride during the day to take in the gorgeous Smoky Mountain views, or come back at night for a new adventure. When the sun goes down, the track lights up and guides you through a thrill-packed journey through the mountains. This mountain coaster offers a fun experience for the whole family!
Hours & Location
The Rocky Top Mountain Coaster in Pigeon Forge is open daily from 10 a.m. until 10 p.m. The coaster even operates during the rain and snow, but closes during thunderstorms and heavy rains for safety. It is located at 2940 Veterans Blvd., Pigeon Forge, TN 37863.
Tickets & Pricing
There are a variety of ticket options to choose from at Rocky Top Mountain Coaster.
Adults: $18 for the first ride, $9 for the second ride
Youth (7-12): $14 for the first ride, $9 for the second ride
Kids (3-6): $5 per ride
Groups (15 or more people): $10 per person
Rocky Top Mountain Coaster also offers a discount for those in the military, veterans, police officers, firefighters, and teachers. You will get 50% off your next ride!
More Mountain Coasters in the Smoky Mountains
After you ride the Rocky Top Mountain Coaster in Pigeon Forge, experience the thrill of some of the other alpine coasters in the Smoky Mountains! Here are some of the best you should try while you're here:
Smoky Mountain Alpine Coaster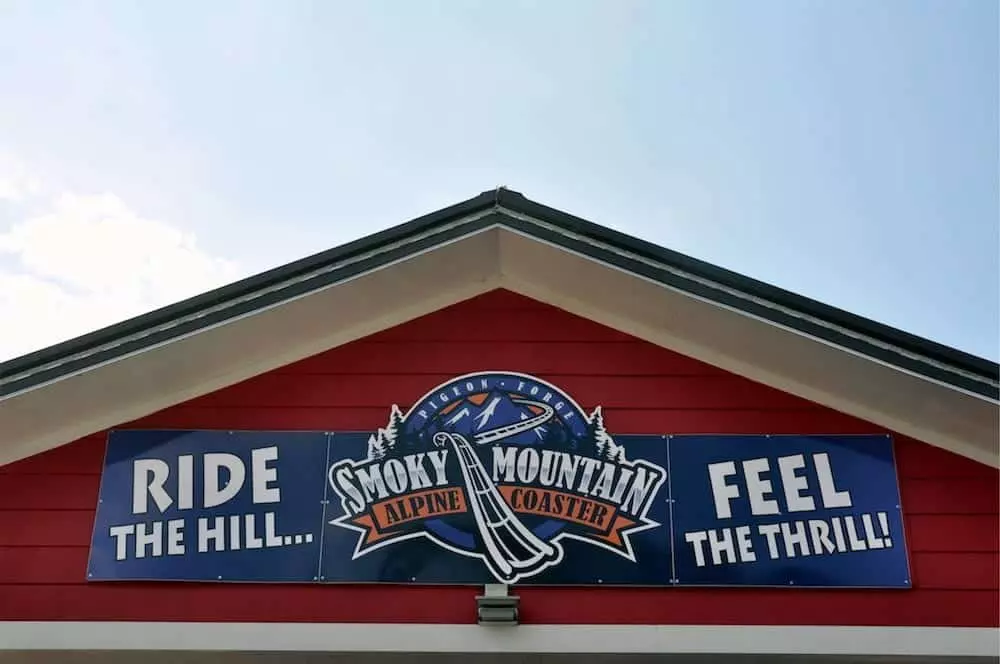 The Smoky Mountain Alpine Coaster is the longest downhill track in the country! It's located on Wears Valley Road in Pigeon Forge, offering spectacular views of Smoky Mountain scenery. You can choose to go slow for a scenic ride, or reach speeds up to 27 miles per hour!
Ski Mountain Coaster at Ober Gatlinburg
The Ski Mountain Coaster is one of the best attractions at Ober Gatlinburg! Your adventure begins with a 1,000-foot, tree-covered ride to the top. Once you get to the top, you're put in control of your own speed through 2,750 twists and turns. You can go as fast as 25 miles per hour!
Rowdy Bear Mountain Coaster
The Gravity Coaster at Rowdy Bear Mountain lets you experience the Smokies in a new way as you race through the woods. You can reach speeds up to 35 miles an hour! While you're there, try the Mountain Glider, a single rail coaster that soars through the treetops.
Gatlinburg Mountain Coaster
The Gatlinburg Mountain Coaster is one you don't want to miss. You can ride in single or double carts through the twists and turns, going up to 30 miles an hour! This attraction is right off the Gatlinburg Parkway, so you can spend time exploring downtown Gatlinburg after you ride.
Where to Stay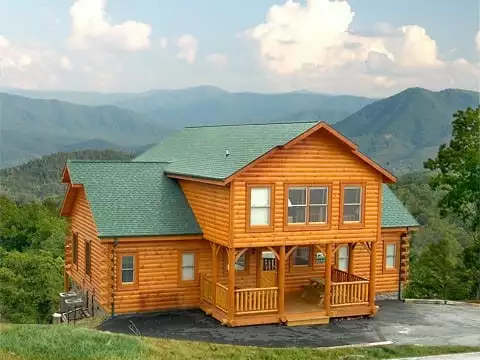 When you visit Pigeon Forge to try the new mountain coaster, be sure to stay in one of our Pigeon Forge cabins! Our Pigeon Forge cabins have everything you need and more for a wonderful stay. There is a cabin for every occasion, from romantic getaways to family reunions. Enjoy amenities like a fireplace, hot tub, fully equipped kitchen, and more. Some of our cabins even come with bonus amenities, like pool tables, theater rooms, and indoor swimming pools! You can also enjoy free tickets to the best attractions around, like WonderWorks and the Comedy Barn Theater!
Start planning your trip to try the new mountain coaster in Pigeon Forge by browsing our selection of Pigeon Forge cabins and choosing the best one for your stay.