March 25, 2019
Best 8 Romantic Things to Do in Pigeon Forge With Your Sweetheart
Escape to the scenic mountain town of Pigeon Forge for your next romantic getaway! With countless ways to relax and be entertained, this is the perfect place to spend some much-needed quality time with your special someone. To help the two of you make the most of your experience, here is a list of the best 8 romantic things to do in Pigeon Forge.
1. Ride the Great Smoky Mountain Wheel
No trip to The Island in Pigeon Forge is complete without a ride on the Great Smoky Mountain Wheel! This 200-foot Ferris wheel towers above the downtown area and offers stunning views of the Smokies. Not to mention the fact that you can get some amazing photos with your person as you make your way to the top of it! The two of you can even ride it at night and see the city below you come to life with sparkling lights.
2. Scenic Helicopter Tour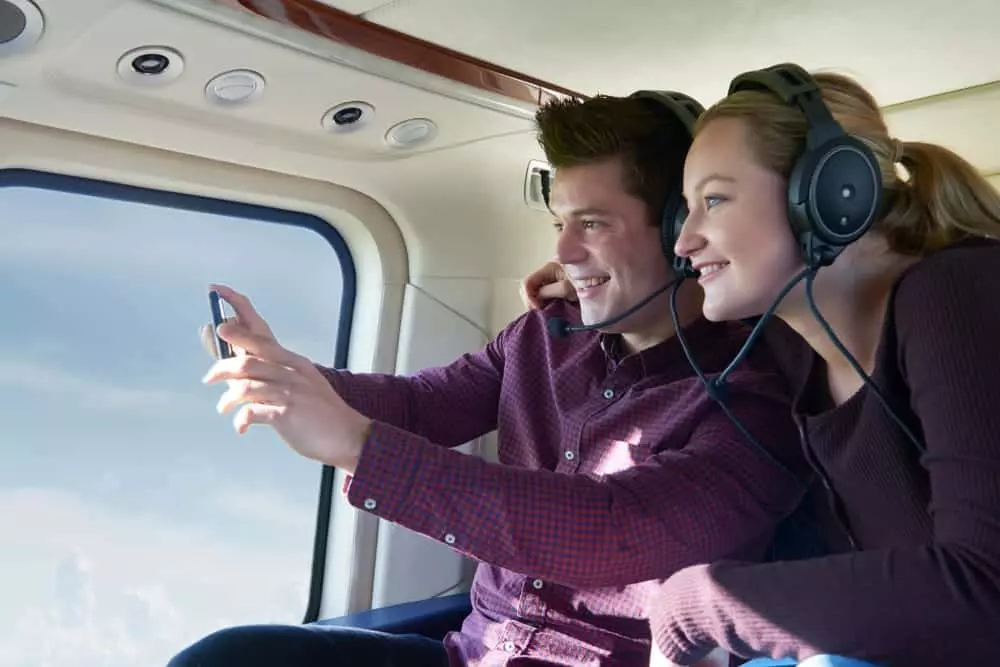 You and your special someone can get a bird's eye view of the Smokies as you soar above them in a helicopter! True to its name, Scenic Helicopter Tours offers a variety of experiences that will take the two of you up and away over the beautiful city of Pigeon Forge and other surrounding areas. The scenery and memories made on these rides are sure to be ones that you and your person will treasure forever!
3. Take a Carriage Ride
You will feel like you've just stepped into your own fairy tale when you and your sweetheart take a ride in a horse-drawn carriage! Heritage Carriage Rides offers carriage tours right in the heart of Pigeon Forge that were designed with couples in mind. These rides last for 15 minutes and depart from Walden's Landing on the Parkway. The ladies are even presented with a long stem rose as they board the carriage. These tours also offer special marriage proposal, anniversary, and honeymoon packages!
4. Pose for An Old Time Photo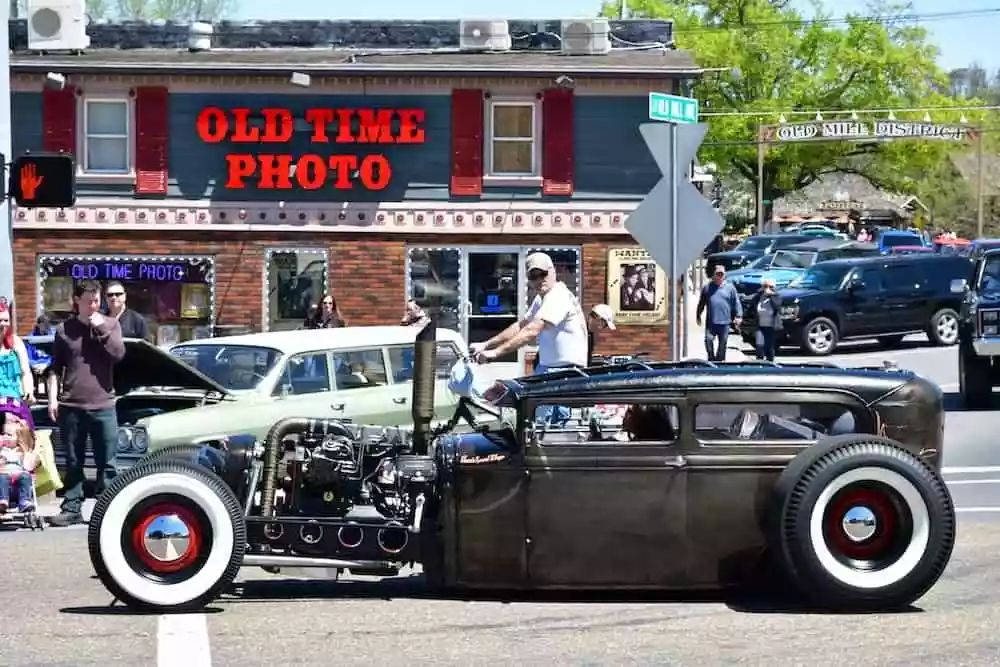 For a unique picture to remember your trip by, swing by Old Time Photos to get some old-timey portraits taken with your sweetie. You can choose from a variety of sets, costumes, and props. These special pictures make the perfect souvenirs and they are so much fun to pose for!
5. Rocky Top Wine Trail
The Rocky Top Wine Trail has long been a favorite activity for couples, and is 100% free to do! You can start at any one of the 5 designated wineries, and there, you'll receive a passport to be stamped at each location you visit. Once you've visited 3 locations, you'll get a free gift, and another surprise when you've stopped by all 5 wineries. There are free wine tastings at every winery, as well as tours of the facility so that you can see the wine-making process.
6. Enjoy a Dinner for Two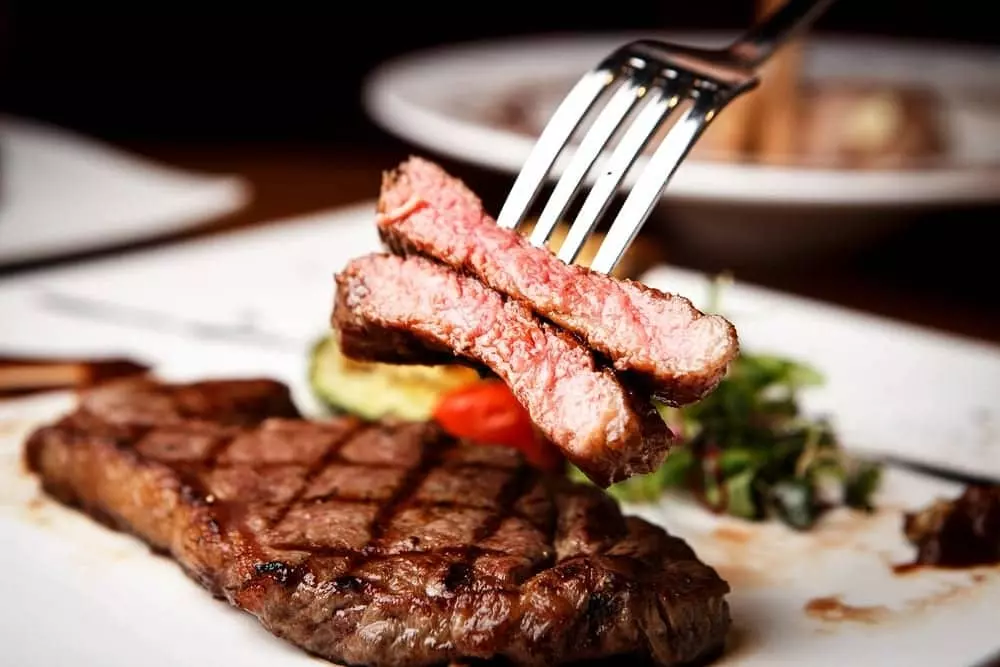 A romantic meal for two is the perfect way to set the mood for a special night out on the town with your other half. One of our favorite restaurants in Pigeon Forge for a date night would have to be Bullfish Grill. This restaurant is famous for its aged Angus beef, as well as its seafood which is delivered fresh, daily. You can order up some of the finest wines, lagers, and ales to compliment your meal and cheers to an amazing getaway.
7. See a $5 Movie
You don't have to spend a fortune to have a classic dinner and a movie date night! After a delicious meal, you can take your special someone out to see a $5.00 movie at The Forge Cinemas. You can even grab a few sweet treats or some popcorn before the show if you'd like something to munch on. From action to romantic comedies, they offer some of the most popular new hits.
8. Watch the Sunset From Your Cabin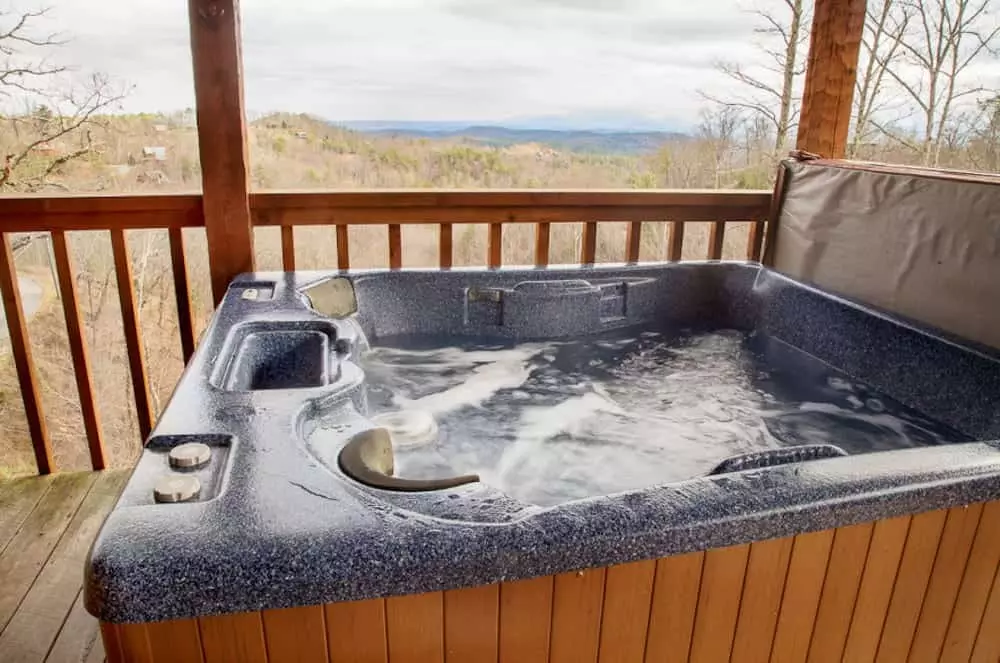 Our 1 bedroom cabins are definitely a favorite among couples who are visiting the Smokies. With all the amenities you love and plenty of space to relax, they're an obvious choice! There is no better way to end your day than by looking out over the mountains one last time at the vibrant sunset from a seat in a bubbling hot tub! You can even break out a bottle of wine or champagne to enjoy while you admire the scenery around you.
There are tons of romantic things to do in Pigeon Forge and the two of you can experience them all when you visit! Be sure to check out all of our Pigeon Forge cabins to find the perfect place to stay with your sweetheart!