July 05, 2019
4 of the Best Arcades in Pigeon Forge You Will Love
Whether you want to take your kids out for some fun or are going out on a date, playing games at an arcade is an activity that never gets old! People of all ages will enjoy playing games and winning points to get the prize they have their eye on at arcades in Pigeon Forge. You will have a blast spending hours in any of these arcades! Check out 4 of the best arcades in Pigeon Forge you will love:
1. Lazerport Fun Center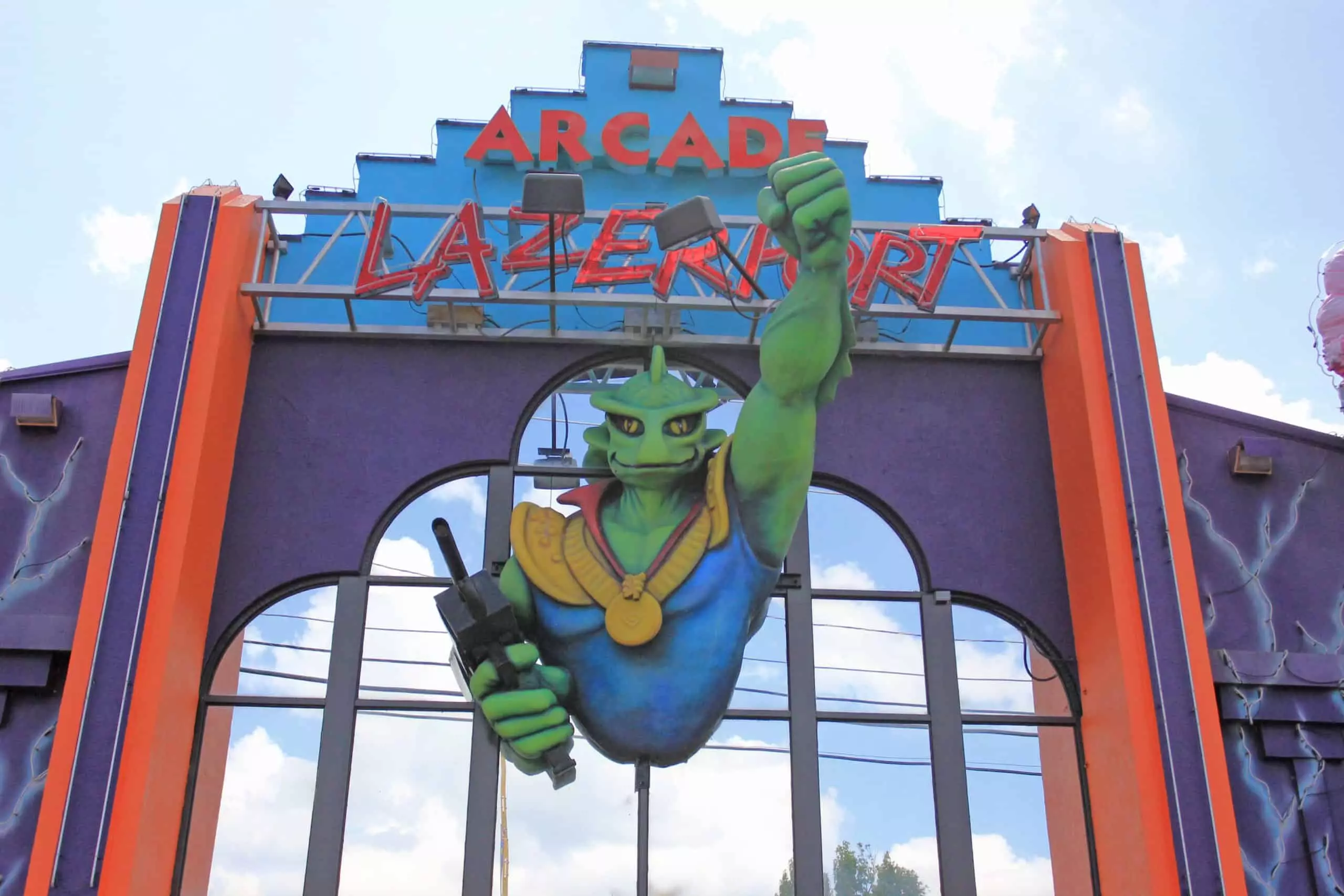 Lazerport Fun Center has a 10,000 square foot arcade that is full of your favorite arcade games! You can race against your friends to see who has the fastest time. Get your thrills from action games, and see who can get the most points from dunking baskets. Try your best to get as many points as possible when you play games with jackpots. You can also see how skilled you are at claw games! Lazerport has a huge selection of prizes, from lava lamps to tiny toy soldiers. Once you're done at the arcade, check out the blacklight mini golf for some fun or race each other on go karts. Plus, you can't come to Lazerport Fun Center without playing a game of laser tag before you leave!
2. Arcade City
Located in The Island in Pigeon Forge, Arcade City is a great modern arcade to take your significant other or family to for a ton of fun! There are modern games the kids will love, and you might even find some classic arcade games the adults will also love. Test your skee ball and basketball skills. Race against each other in racing games, and try to see who can get the highest score on many of the virtual games. Once you're done playing, trade your points for a prize! Grab one of the huge stuffed animals or maybe get a game console. If you don't want anything huge, you can always get candy or small toys to play with. To make it easy to keep track of your points, you'll receive a card you put money on. Just swipe the card at the game you want to play, and the points you earn while you play transfer onto your card. At the end of the night, take your card to the counter that is filled with prizes. Everyone will have a blast at Arcade City! Don't miss out on all the other fun things you can do at The Island too!
3. Big Top Arcade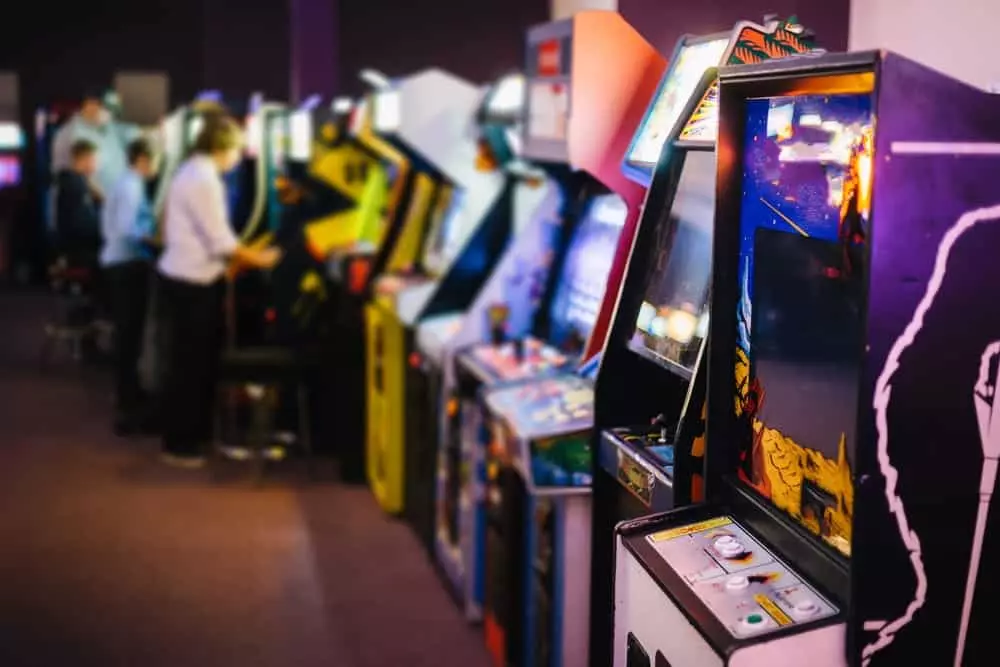 Keep everyone in your group entertained for hours at Big Top Arcade , one of the popular arcades in Pigeon Forge! Spin wheels to see if you can get the jackpot on some games, and see if you can stop the light on the jackpot to get the most points! Play against your friends in games of air hockey and pool. See how well you do playing skee ball and virtual fishing. You can even knock down pins on some games! Ride a simulator of a roller coaster, or hunt dinosaurs for an action-packed game. Race against other cars in racing games, or pretend you're playing for money on slot machine games. Once you've used all the money loaded onto your card, take it to the prize counter to see how well you did and collect the prizes you want!
4. The Track
The arcade at The Track works similarly to the rest of the arcades mentioned on our list. You will pay money to get a card, but you load a certain amount of points onto the card. Each arcade game costs a certain amount of points. Some of the games you'll find are racing cars and sitting on a motorcycle to race. Shoot bad guys in action games, and find plenty of other interactive games you'll love to play. See if you have the skills to grab a prize from an e-claw machine. Some games will release coins onto a platform, and the more coins that get knocked into a bucket will result in more points on your card. The prize counter at The Track is full of things you'll want to bring home with you! Don't just stop at the arcade—you have to check out the go karts! Race against your family and friends to see who is the fastest. Everyone will also enjoy many of the other family and thrill rides at The Track!
You'll love spending time at these arcades in Pigeon Forge! When you book a cabin with us, you will have access to our Freedom Fun Pass, which is full of other discounted and free things to do!