June 09, 2019
The 4 Best Arcades in Pigeon Forge and the Smokies
Visiting an arcade in Pigeon Forge is a classic family vacation activity, especially on a rainy day. If the forecast is calling for showers during your getaway in Pigeon Forge, TN, you'll find a variety of awesome arcades where you can have some fun until the rain passes. With everything from traditional arcades to circus-themed arcades, there is guaranteed to be an arcade in Pigeon Forge and the Smokies that you love. To help you make the most of your next escape, we've put together a guide to the 4 best arcades in Pigeon Forge and the Smokies.
1. Rockin' Raceway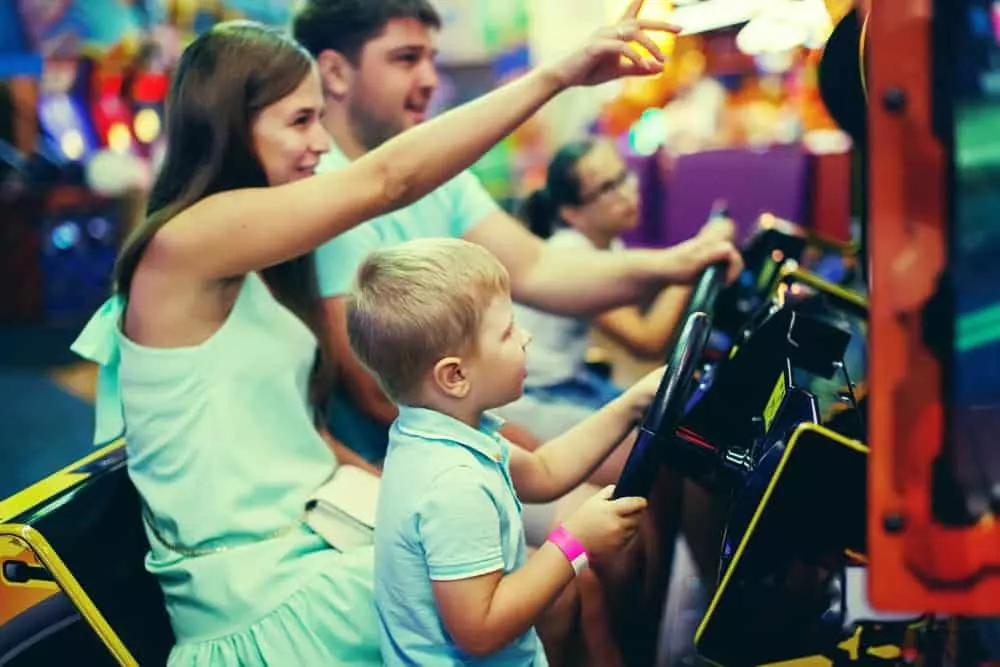 Rockin' Raceway has been a can't-miss destination in Pigeon Forge since it opened in 1987. Designed to look like a giant jukebox, this fun attraction offers a stellar arcade in Pigeon Forge and awesome go-kart racing. Visitors to Rockin' Raceway will find more than 150 of today's most popular arcade games. A crowd favorite is the Wizard of Oz game, a coin shooting game where players collect cards and chips that can be redeemed for prizes. Be warned: It's highly addictive!
Of course, no trip to Rockin' Raceway is complete without driving the attraction's iconic go-karts. Boasting the fastest slick tracks in Pigeon Forge, the Raceway is the perfect place to satisfy your need for speed. Rockin' Raceway typically stays open until 11 p.m. (and until midnight on Friday and Saturday), so you can race and play well into the evening.
2. Arcade City
Arcade City is located at The Island in Pigeon Forge and is full of fun for the whole family! The games in this arcade provide the perfect mix of amusement and entertainment. You can play racing games, classic arcade games, and even take selfies. A favorite game for visitors is the Wizard of Oz game, which will make you want to stay and play all day long! Not to mention, the prizes you can win are out of this world. From stuffed animals to electronics, you'll be able to walk out of this arcade in Pigeon Forge with something to remind you of what a great time you had during your visit. Some items you can win at this arcade are Air Pods, Nintendo Switches, kids' toys, and variety of other novelty items.
When you visit Arcade City, be sure to explore other fun things to do at The Island in Pigeon Forge! You can ride the Great Smoky Mountain Wheel, watch the Island Show Fountain, try a ropes course, go shopping, and so much more. It's your one stop for affordable family fun.
3. Fannie Farkle's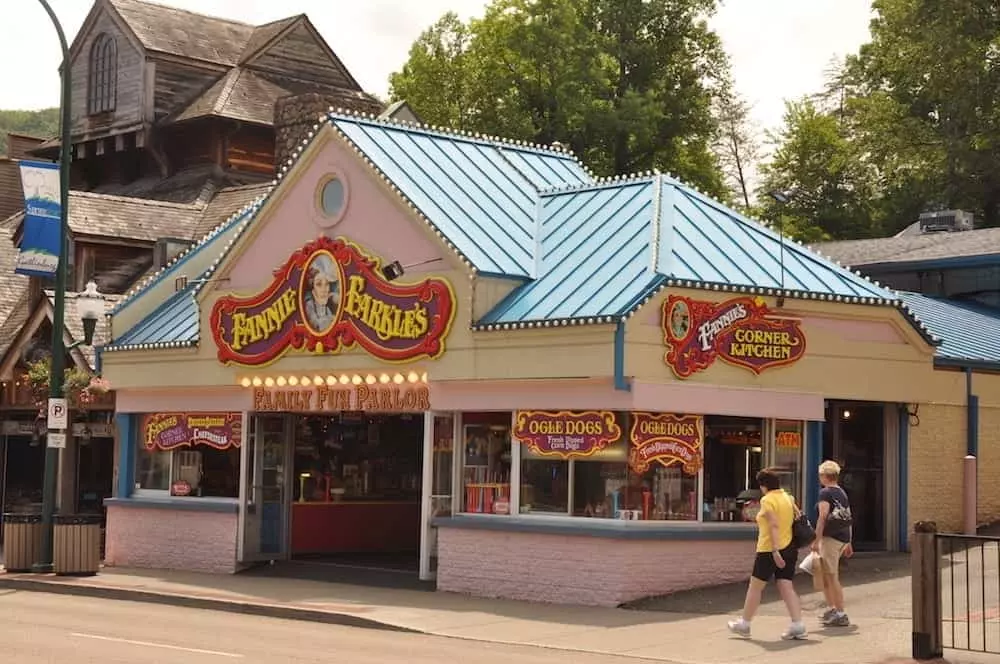 Located right in the heart of downtown Gatlinburg, Fannie Farkle's has been an institution in the Smokies for over 37 years! This wonderful arcade has the perfect mix of retro and modern games, which is sure to delight guests of all ages. Highlights of the arcade's collection include Wheel of Fortune, Down the Clown, Skee Ball, and Monster Drop. Rather than using tickets and tokens, Fannie Farkle's features a streamlined system where players can pay for games and keep track of their points with a convenient swipe card.
In addition to its fun games, Fannie Farkle's is also famous for its mouthwatering food. Nothing hits the spot quite like the arcade's signature Ogle Dog, a fresh-dipped footlong corn dog. Other popular snacks at Fannie Farkle's include the cheesesteaks, all-beef hot dogs, and sausage subs.
4. Big Top Arcade
Big Top Arcade is another one of the very best arcades in Pigeon Forge. This awesome circus-themed arcade is positively overflowing with great games, including claw machines, Pop-A-Shot basketball, Milk Jug Toss, Connect Four, racing games, shooting games, air hockey, Pac Man, and many more.
Once you've had your fill of the games, be sure to take your game card over to Big Top's redemption center to cash in your virtual tickets for some amazing prizes. With everything from small toys and candy to giant stuffed animals and Xboxes, you're sure to find a prize in your ticket range.
Where to Stay in Pigeon Forge
When you stay with Hearthside Cabin Rentals, you will be just a short drive from any arcade in Pigeon Forge and the Smoky Mountains that you want to visit. Our cabins come with your choice of superb amenities, including breathtaking mountain views, soothing hot tubs, decks with rocking chairs, home theater rooms, fully furnished kitchens, and swimming pool access. We even offer a number of cabins with arcade games, so you can play some classic video games right at your home away from home. To start planning your vacation, browse our complete selection of cabins in Pigeon Forge!