July 28, 2014
Cupcake Wars Winners Open Cupcake Shop in Pigeon Forge
Originally seen on the Food Network's show Cupcake Wars, The Sweet Shoppe of the South is the newest cupcake shop in Pigeon Forge. Not just your typical bakery, this new store is sure to have something that will satisfy any sweet tooth.
Here, visitors can find decadent homemade cupcakes, caramel apples, cake pops and homemade cheesecake. Our mouths are watering just thinking about it!
The Sweet Shoppe showcases over 40 different flavors of cupcakes that are made fresh daily. Visitors to the Pigeon Forge shop have their choice of mini, regular and jumbo sized cupcakes. However, please note that mini and jumbo sizes may require a special order, depending on what's in stock.
Here is sneak peak at the different flavors of cupcakes found at The Sweet Shoppe of the South in Pigeon Forge:
Blonde Bombshell
Italian Creme Cookie Dough
Key Lime Pie
Boston Cream Pie
Coconut Cream
Strawberry Shortcake
Strawberries Cream
Snickerdoodle
French Toast & Bacon
PB&J
Strawberry Lemonade
Neapolitan
Turtle
Peanut Butter Cup
Chocolate Lava Fudge
Smores
Mississippi Mud
Hot Fudge Sundae
Whoopie Pie
German Chocolate
Pumpkin
Red Velvet
Apple Pie
Banana Split
Banana Pudding
Carrot
Snickers
Lemon Icebox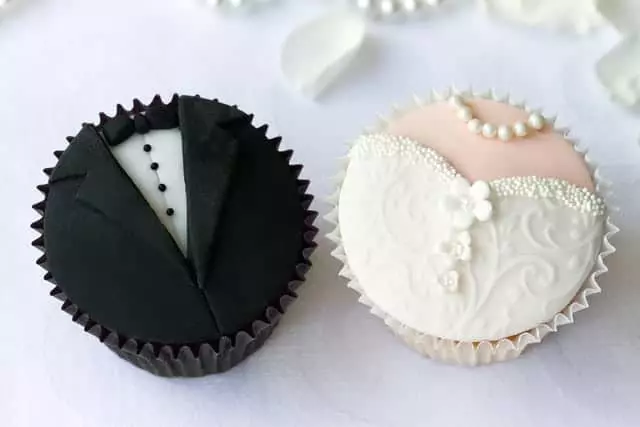 For visitors enjoying a Smoky Mountain vacation with a large group or have a special event or Smoky Mountain wedding that you would like to order cupcakes for, the Pigeon Forge bakery does offer large orders with a 48-hour notice. To learn more about how to order your cupcakes, please give The Sweet Shoppe a call at (865) 366-1276.
Outside of cupcakes, The new sweet shop in Pigeon Forge offers a variety of caramel covered Granny Smith Apples, pretzel bark, cheesecake, truffles, freshly-baked cookies and macarons.
Cheesecake flavors include:
Key Lime Pie
Cookies & Cream
Mounds
Peanut Butter Cups
Turtle
Banana Pudding
Pumpkin
Blueberry
Red Velvet
Prices for these tasty dessert range from $2 for a mini cupcake to $59 for a whole cheesecake. Most items fall between the $3.25 and $8.50 range.
Because their menu changes daily, for the most accurate information on what's on the menu for the new cupcake shop in Pigeon Forge during your next visit to the area, go ahead and give them a visit. With such a wide selection, you are sure to find something you'll love.
Current store hours are 10 a.m.-10 p.m., daily.
History of The Newest Cupcake Shop in Pigeon Forge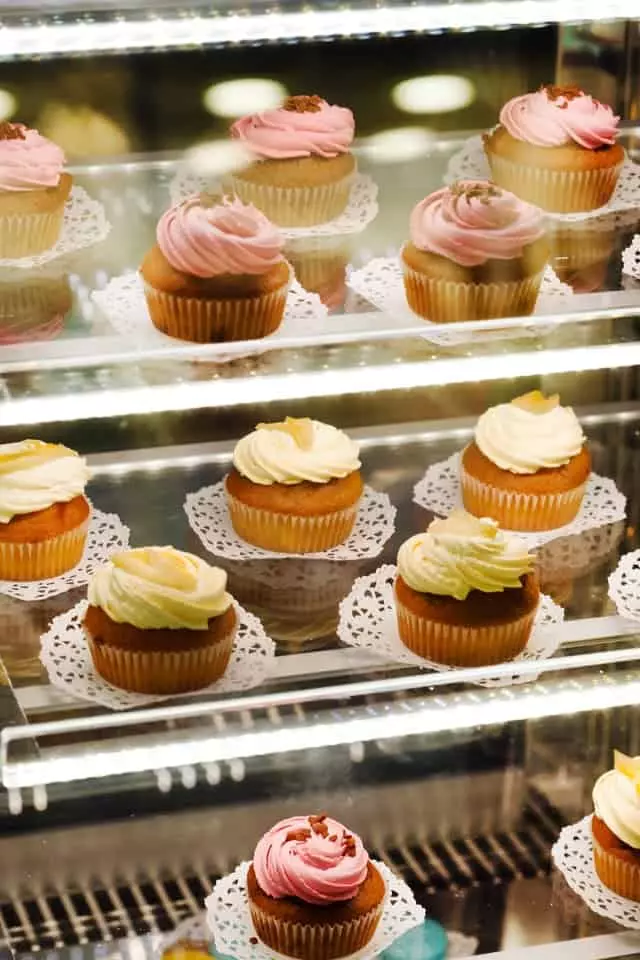 Growing up, both Nikki Gribble and Susan Catron, owners of The Sweet Shoppe of the South, spent much of their time baking with their families. Nikki would help her grandmother make chocolate candies in her kitchen, and Susan found herself making cakes with homemade frosting with her mother.
Both of these talented ladies stuck with their passion for making delicious sugary treats, and in 2011 they opened their first store, The Sweet Shoppe of Blue Ridge. From there, Nikki and Susan went on to wow the baking world with their award winning chocolate-covered pretzels and their beloved cupcakes. It was only five months after opening their store in Blue Ridge, Georgia that the ladies found themselves in Los Angeles filming an episode of Cupcake Wars on the Food Network.
Unfortunately, Nikki and Susan did not win their first appearance on Cupcake Wars. However, after the episode aired, the girls got a call from producers on the show inviting them to return for a second change in a redemption episode.
It was after returning home from Los Angeles the second time that Nikki and Susan did so as Cupcake Wars champions, having beat out a baking team from Las Vegas in episode 14 of season 6.
As a result of winning the contest, The Sweet Shoppe bakers were awarded $10,000 and given an opportunity to serve their winning cupcakes at the Hollywood VIP screening of Adam Sandler's movie, Hotel Transylvania.
Ever since winning Cupcake Wars, life has not slowed down for Nikki and Susan. Today, they own and operate three Sweet Shoppes including the new Food Network cupcake shop in Pigeon Forge. The other two stores are the flagship location in Blue Ridge, Georgia, and a smaller store in McCaysville, Georgia.
Paula Deen's Family Kitchen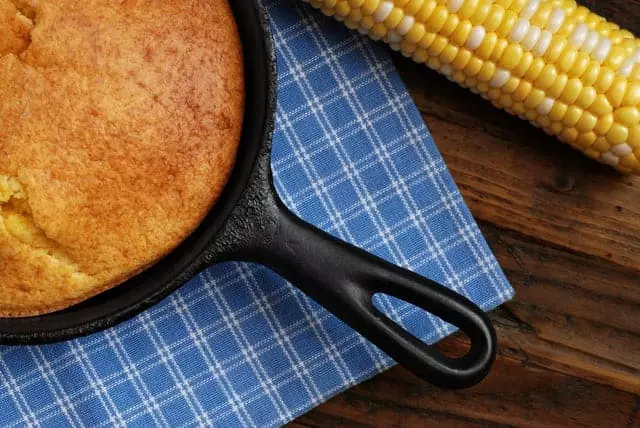 The Sweet Shoppe is not the first Food Network star to open a shop in Pigeon Forge. Well-known Southern belle Paula Deen is also opening a restaurant and two retail stores in the area. And as it turns out, Paula Deen's restaurant will actually be just across the way from the new cupcake shop in Pigeon Forge as both eateries will call The Island in Pigeon Forge home.
Her Gatlinburg store is open now, and Paula Deen's Pigeon Forge restaurant and retail shop are scheduled to open later this year.
When complete, Paula Deen's Family Kitchen restaurant in Pigeon Forge will be a total of 20,000 square feet of down home Southern charm. The menu will consist of many of Paula Deen's most famous dishes, including fried chicken, mashed potatoes, biscuits and all the other fixin's Paula is known for.
About The Island in Pigeon Forge
The Island in Pigeon Forge is a one-stop-shop entertainment area located in the heart of Pigeon Forge. Not only can visitors find delicious restaurants to eat at, but this Pigeon Forge attraction also offers a variety of fun things to do and places to shop.
Attractions at The Island in Pigeon Forge
One of the most notable attractions at The Island in Pigeon Forge is the 200-foot Great Smoky Mountain Wheel. A modern twist on the traditional ferris wheel, the Great Smoky Mountain Wheel takes guests on a rotation scenic tour of Pigeon Forge from the comfort of an all-glass, climate-controlled gondola.
At night, The Wheel is even more impressive as it lights up the night sky with millions of LED lights for a lively light show that can be seen for miles around. In addition, the brand-new Las Vegas style water fountain helps accentuate The Wheel with its own display of color and water show. Every 15 minutes, the fountain comes to life as water jets create a stunning visual synced to music to entertain guests.
Other new attractions at The Island in Pigeon Forge that are now open include an interactive 7D Adventure attraction, a merry-go-round, a kiddie play area with several rides, a Mirror Maze, an Arcade City, and a play shooting gallery.
Shops at The Island in Pigeon Forge
With new stores being added what seems like daily, it is hard to keep track of what all The Island in Pigeon Forge has to offer now in terms of shopping. We do know that with each new addition, The Island continues to prove itself as the perfect place for you and your family to spend a few hours.
An example of the fun shops now open at The Island in Pigeon Forge include:
A Build-A-Bear Workshop
Tervis Store
Island Trading Post
Puzzled
A Digital Caricature Store
Pepper Palace
An outdoors shoe store
Gem Miners
Village Idiot
A candy store
Smoky Mountain Sun Shades
The Toy Chest Company
And more!
For your convenience, here is a map for driving directions to The Island in Pigeon Forge:
Cabins in Pigeon Forge Near The Island in Pigeon Forge
Do you and your family want a relaxing place to stay that is just a short drive away from all the excitement that can be found at The Island in Pigeon Forge? At HearthSide Cabin Rentals, we offer a variety of spacious Gatlinburg and Pigeon Forge cabin rentals that are just a short drive away from this thrilling attraction, including our Mountain Top Retreat cabin.
To learn more about our luxury-style cabins, feel free to give us a call at 1-888-993-7655. One of our reservation experts will be more than happy to help you and your family or group find the perfect Pigeon Forge cabin for your next Smoky Mountain vacation.