October 25, 2021
A Local's Guide to the Smokies: The Best Things to Do in Gatlinburg
If you're planning a trip to the Smokies soon, you may be wondering what all there is to do in the area. If you're staying in Gatlinburg, we know the amount of activities and entertainment can be overwhelming, so we have a few suggestions for those who wish to do as the locals do. Here are the best things to do in Gatlinburg from the perspective of a local:
1. Local Places to Eat
Finding a place to eat in Gatlinburg can sometimes get a little tricky. During peak breakfast lunch or dinner times, it can be hard to avoid lines and waits. Plus, with so many options, how do you even know where to go? There are a few spots that are favorites among locals and visitors alike and we have recommendations for every meal of the day.
The Pancake Pantry
The Pancake Pantry is a Smoky Mountain staple for a reason. With their one-of-a-kind flapjacks and extensive breakfast and lunch menu, there is something for everyone at this restaurant. Since 1960, The Pancake Pantry has been feeding travelers and residents of Gatlinburg their family recipes that have been passed down for generations. Open 7am to 3pm daily, they offer dishes for every taste, but none as delicious as their pancake platters. We suggest trying their Sweet Potato Pancakes, Pecan Pancakes or the Silver Dollar Pancakes. Make sure to get there early to beat the crowds!
Smoky Mountain Brewery
Locals love the food and drink menu at Smoky Mountain Brewery ! With all your favorite lunch options like sandwiches or subs, salads and wings, everyone in your group can find something to fulfill their lunch cravings. If you're 21 and over, we also recommend you order one of their Tennessee Microbrewed Beers. Choose from Mainstays, Premiums and Reserves, and if you find something you like, take home bottles, growlers, mini kegs and full kegs home with you!
The Peddler Steakhouse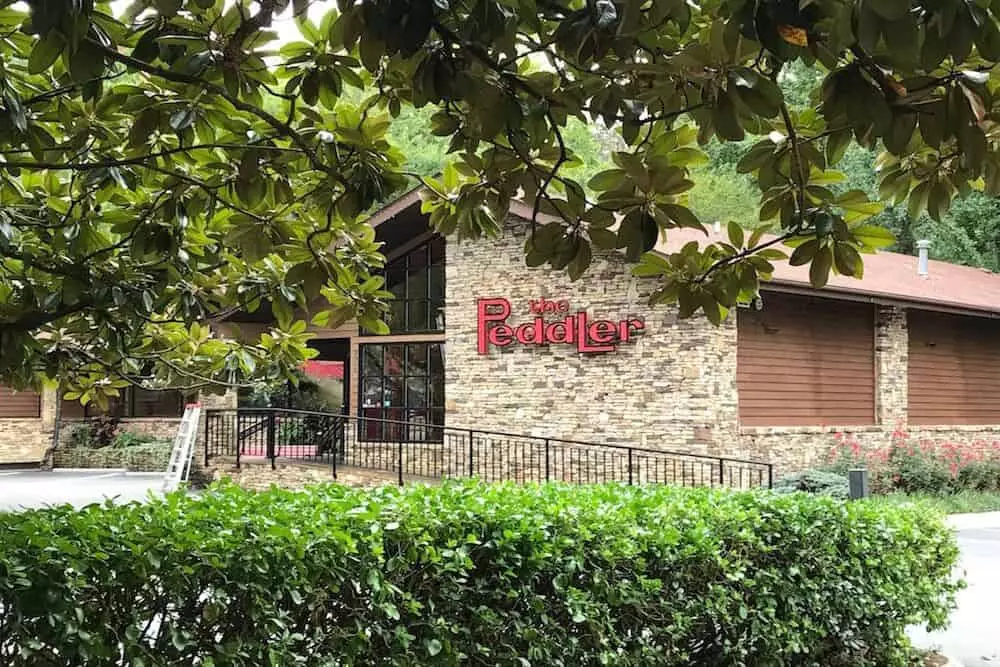 There are few things better than ending a day with a mouth watering steak dinner. If you're looking for a Smokies' classic, The Peddler Steakhouse is your spot. For over 40 years, The Peddler has been serving up hand-cut premium meats, seasoned and cooked to perfection every time. They have established a long standing tradition of top quality food and service to match, and we guarantee you'll love your dining experience at this steakhouse. Try their prime rib, filet mignon or other custom cuts on your next visit. They don't take reservations so make sure to come early.
2. Top Attractions
It's easy to get wrapped up in the excitement of all the awesome attractions in Gatlinburg. With just about everything you could want, you have hours of entertainment at your fingertips. If you're looking for the local's favorite attractions, we suggest checking out all the aquarium and ski park has to offer.
Ripley's Aquarium of the Smokies
With over 10,000 exotic sea creatures, there are more fish in Ripley's Aquarium of the Smokies than there are people living in Gatlinburg! There are so many fun and educational experiences to try at Ripley's Aquarium that it's no wonder this attraction is one of the best things to do in Gatlinburg. Regardless of when you go, you'll find locals and tourists congregating together taking in the views of the sea, right at the foot of the Smoky Mountains.
Ober Gatlinburg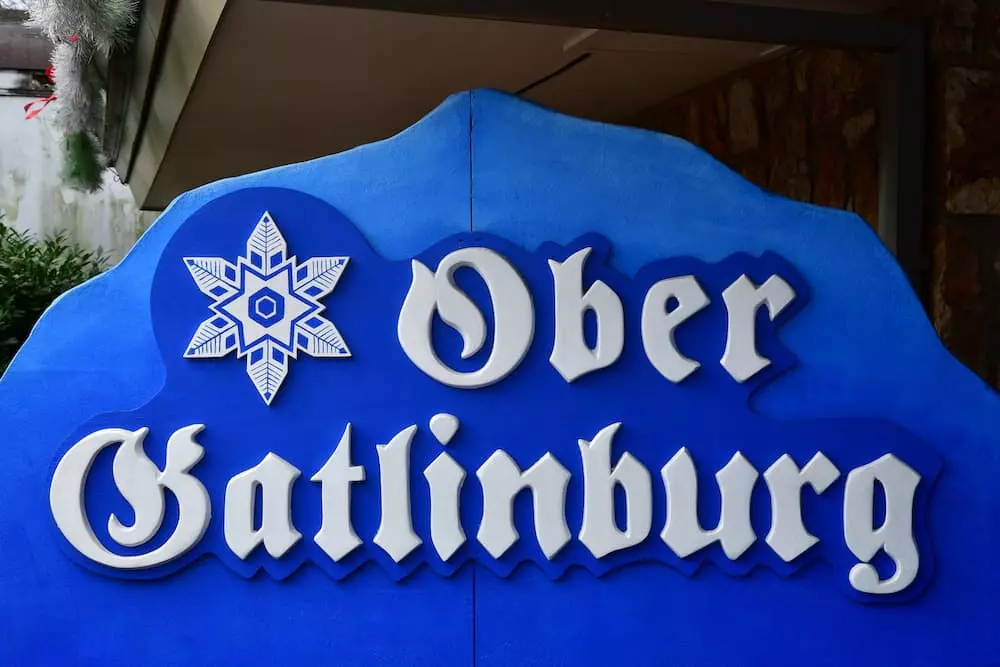 If you're an outdoor enthusiast, Ober Gatlinburg is the place for you. This amusement park and ski area has activities for every skill level and age group, and is open all year round. While this park is so much more than just skiing and snowboarding, these outdoor sports are what draw people from all over to come visit the Smokies. In the winter, Ober has some amazing skiing and snowboarding slopes that you don't want to miss, and if you didn't bring your own gear, you can rent whatever you need!
3. Hikes Near Gatlinburg
Gatlinburg is right beside the entrance to the Great Smoky Mountains National Park , the most visited national park in the country! If you're visiting the Smokies, you have to spend at least one day exploring all the park has to offer, including some incredible hikes. There are plenty of trails near downtown and if you ask a local, they'll say spending some time in the woods is one of the best things to do in Gatlinburg!
Gatlinburg Trail
If you're looking for a relatively easy hike, we suggest the Gatlinburg Trail. This 3.8 mile hike takes you along the scenic Little Pigeon RIver so you can listen to the soothing sounds of the water while enjoying your hike. Gatlinburg Trail is also one of the only pet friendly trails in the Smokies, so feel free to bring your furry friend along.
Twin Creeks Trail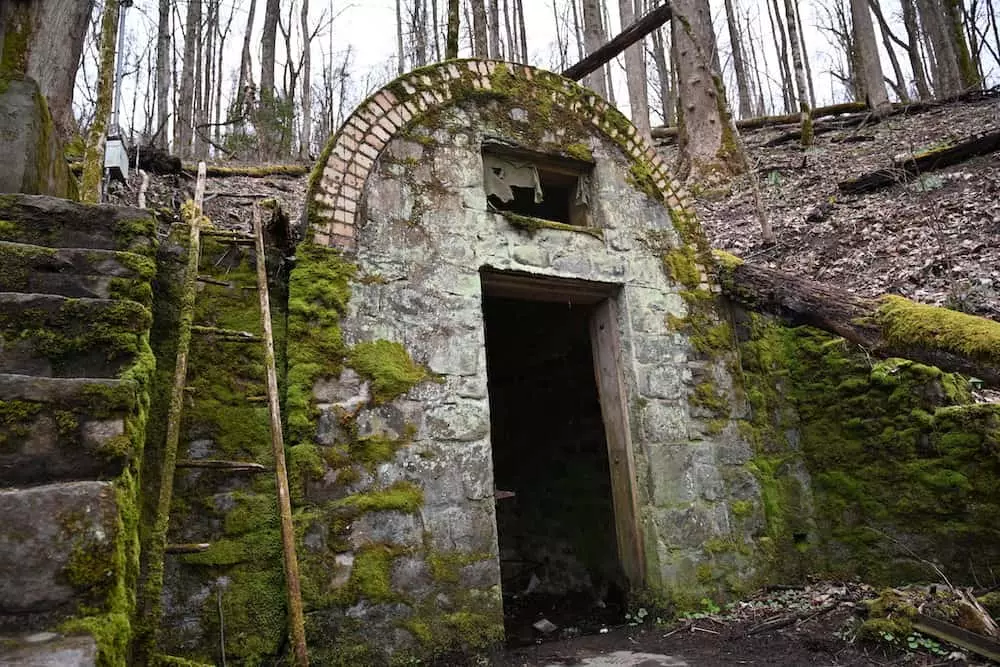 For another trail close to Gatlinburg, we recommend Twin Creeks Trail. This is a pretty easy hike of only 4.5 miles round trip and is surrounded by a beautiful dense forest, providing views any time of year. You'll cross creeks, see historic Appalachian buildings and may even come across the Smoky Mountain hidden gem, House of the Fairies.
Bullhead Trail
Bullhead Trail is one of the many hikes you can take to reach Mount LeConte, but if you aren't ready to commit to that long of a trek, you can just hike the initial trail. You'll get to see several forests and tons of natural beauty along the way. Towards the end of the hike, you'll be greeted with some spectacular views.
Now that you know about the best things to do in Gatlinburg from the opinions of locals, you can begin planning your Smoky Mountain vacation. Looking for other fun things to do in the area? Check out our Freedom Fun Pass and see how you can save money on other Smoky Mountain activities.