May 23, 2018
Blake Shelton's Ole Red Restaurant Coming to Gatlinburg
Dolly Parton isn't the only country star making big business moves in the Smoky Mountains! It was recently announced that popular country artist Blake Shelton will open a new Ole Red location in the heart of Gatlinburg, TN. Named after Shelton's hit song of the same name, Ole Red will be a restaurant and entertainment venue featuring mouthwatering Southern food and awesome live music. Ole Red Gatlinburg will be the third location in the small franchise, joining restaurants in Nashville, TN and Tishomingo, OK.
In the official announcement, Blake Shelton called Gatlinburg "one of my all-time favorite places." He believes that the Smokies are a natural fit for an Ole Red location because "this part of the country is full of people who love good food, great music, family, and most importantly, a good time. That's what Ole Red is all about, and I can't wait to give my fans another place to have fun in Gatlinburg."
Shelton already has one famous fan who is excited for his restaurant to open. Soon after the big announcement was made, Dolly Parton released the following message, "Hey Blake, welcome to the neighborhood! I know everyone at Dollywood and I wish you the very best of luck. I can't wait to try it out!"
We definitely share Dolly's sentiments! To help keep you up to date on the latest happenings in the Smokies, Hearthside Cabin Rentals has put together a guide to everything we know about Ole Red Gatlinburg.
Where will Ole Red Gatlinburg be located?
The Ole Red restaurant will be situated at 511 Parkway in downtown Gatlinburg, steps away from popular destinations like Tennessee Shine Company, Hillbilly Harley-Davidson, and the Sweet Fanny Adams Theatre. The 16,000 square foot venue will span two stories and cost around $9 million to complete.
What can guests expect at Ole Red Gatlinburg?
Ole Red Gatlinburg promises to be one of the hottest spots to visit in the Smokies. The sprawling venue will include a two-story restaurant and bar, performance space, dancefloor, exterior terrace, and a retail area where guests can pick up exclusive Ole Red merchandise.
Unsurprisingly, live entertainment is going to be a big part of the Ole Red experience. The venue will boast state-of-the-art performance equipment, concert-quality production and sound capabilities, and LED screens throughout the building. Ole Red will have curated concert lineups and will showcase a great selection of up-and-coming artists. Who knows, a musician you see at Ole Red may very well become the next Blake Shelton!
Of course, there is also a chance that you could catch the real Blake Shelton at Ole Red Gatlinburg! Shelton has played three concerts at the Ole Red location in his hometown of Tishomingo, OK since it opened in September of 2017. The country star has also pledged to drop by the newly opened Ole Red in Nashville with some of his famous friends or a few contestants from The Voice. We hope that Gatlinburg is next on Blake's list of places to perform!
What will the food be like at Ole Red Gatlinburg?
According to the official press release, Ole Red Gatlinburg will have a menu inspired by Blake Shelton's favorite foods. The restaurant will serve "a few Nashville classics like Hot Chicken & Waffles as well as BBQ, burgers, and additional Southern favorites."
The kitchen at Ole Red Nashville is led by a chef who has been nominated for a James Beard Award (which is like an Oscar in the culinary world), so we expect that the head chef at the Gatlinburg location will also be an all-star.
When is Ole Red Gatlinburg going to open?
Ole Red Gatlinburg is slated to open sometime in the spring of 2019. We will update this article when an official date has been set. While we're still a year away from Ole Red's opening, there are already a ton of incredible places to eat around Gatlinburg! Here are 7 of the best Smoky Mountain restaurant off the beaten path.
Where should we stay in Gatlinburg?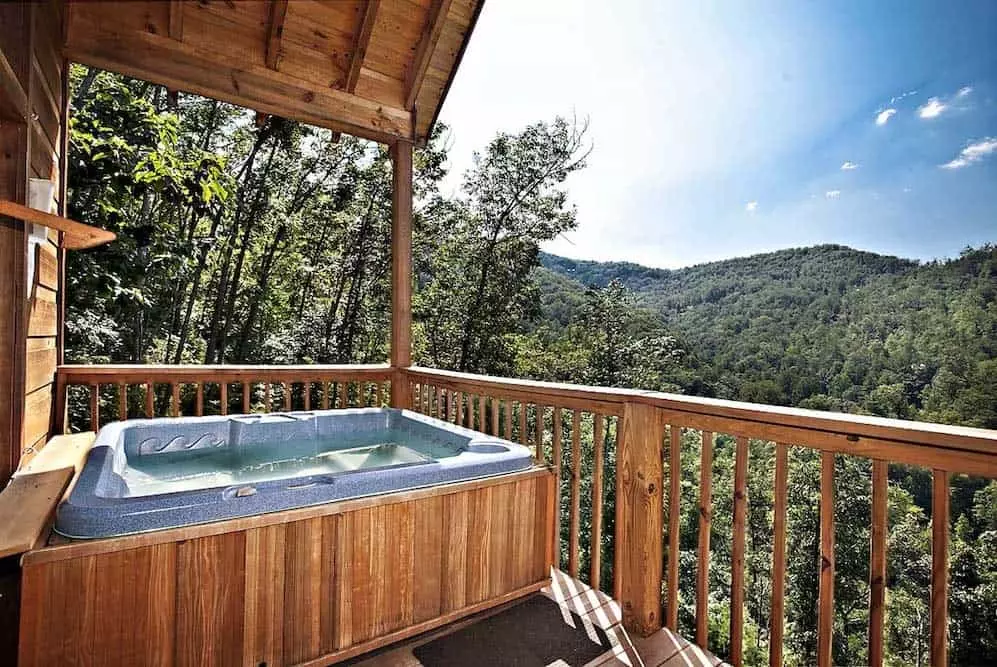 When you stay with Hearthside Cabin Rentals, you will have the perfect home base for enjoying everything that Gatlinburg has to offer. With everything from 1 bedroom cabins for romantic getaways to 18 bedroom lodges for family reunions, we are guaranteed to have the perfect property for your getaway. To start planning your vacation, browse our selection of cabins in Gatlinburg!