October 25, 2018
See What's New at the Redesigned Ripley's Odditorium in Gatlinburg
If you haven't been to Ripley's Believe It or Not Odditorium in Gatlinburg, TN in a little while, you're in for a real treat! This hugely popular attraction recently reopened after 9 months of extensive renovations. Boasting a completely new look and lots of fresh artifacts and exhibits, the revamped Odditorium is definitely worth a visit. To help you make the most of your next vacation, Hearthside Cabin Rentals has put together a guide to all of the exciting changes to Ripley's Odditorium in Gatlinburg.
Get a Sneak Peek of the New Museum
For a preview of the redesigned Odditorium, check out this fun TV commercial for Ripley's Believe It or Not:
A Fresh Look
When you visit Ripley's Odditorium in Gatlinburg , the first thing you'll notice is that the exterior of the attraction is completely different! While the old museum was designed to look like it had survived an earthquake (complete with striking cracks and crevices), the new Odditorium features a unique Smoky Mountain theme.
At the center of the redesigned attraction is an enormous tree that looks like it is growing around the building. In the tree's branches, guests will see some of the most iconic animals in the Smoky Mountains hanging out. Be sure to keep an eye out for a fox playing the banjo and a black bear sipping from a jug of moonshine!
Another highlight of the outside of the museum is the Wishing Bell. Acquired by Robert Ripley during a visit to England in 1922, this bell was once displayed at his estate in Mamaroneck, NY. You will definitely want to make a wish and give the bell a good ring before you enter the Odditorium!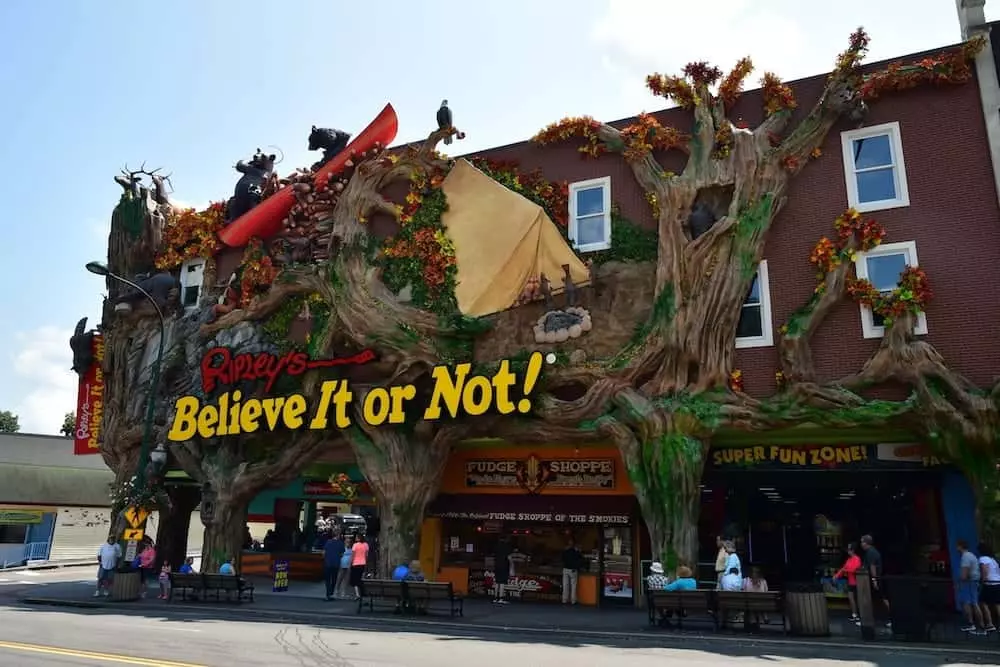 A Brand New Layout
Not only is the outside of the museum totally revamped, but the inside of the attraction has also been redesigned. Rather than climbing a stairwell and working their way up through the exhibits and galleries, guests now take an elevator right to the top of the museum and work their way down. This new layout feels more natural and has been a big hit with recent visitors.
According to the Odditorium's staff, the renovated museum is significantly larger than before and guests are spending more time at the attraction. The Ripley's team says that it's not uncommon for visitors to spend a couple hours checking out all of the weird and wonderful things at the museum.
Ripley's Jungle Gallery
An exciting addition to the Odditorium is Ripley's Jungle Gallery. Inspired by Robert Ripley's travels to the Amazon and other exotic locations, this fun section of the museum features realistic nature sounds and bird noises. Some of the highlights of the Jungle Gallery include:
A vending machine where guests can purchase edible bugs.
A shrunken human torso that was once owned by Ernest Hemingway.
A 200-year-old wooden statue that either looks like the Devil or a Damsel, depending on your vantage point.
New Artifacts and Exhibits
The new Jungle Gallery is just one of the exciting additions to the Odditorium! The Ripley's team has truly outdone themselves, bringing in a number of bizarre new artifacts that are sure to delight guests of all ages. Here are some of the most-buzzed-about additions to the museum:
A replica of Hogwarts (the wizarding school from Harry Potter) made from 602,000 matchsticks.
The Last Supper recreated with lint.
The National Anthem printed on license plates from all 50 states.
A car that is covered with a million sparkling crystals.
A forced perspective gallery that makes children appear larger than their parents.
A kaleidoscope that guests can walk inside of.
Where to Stay in Gatlinburg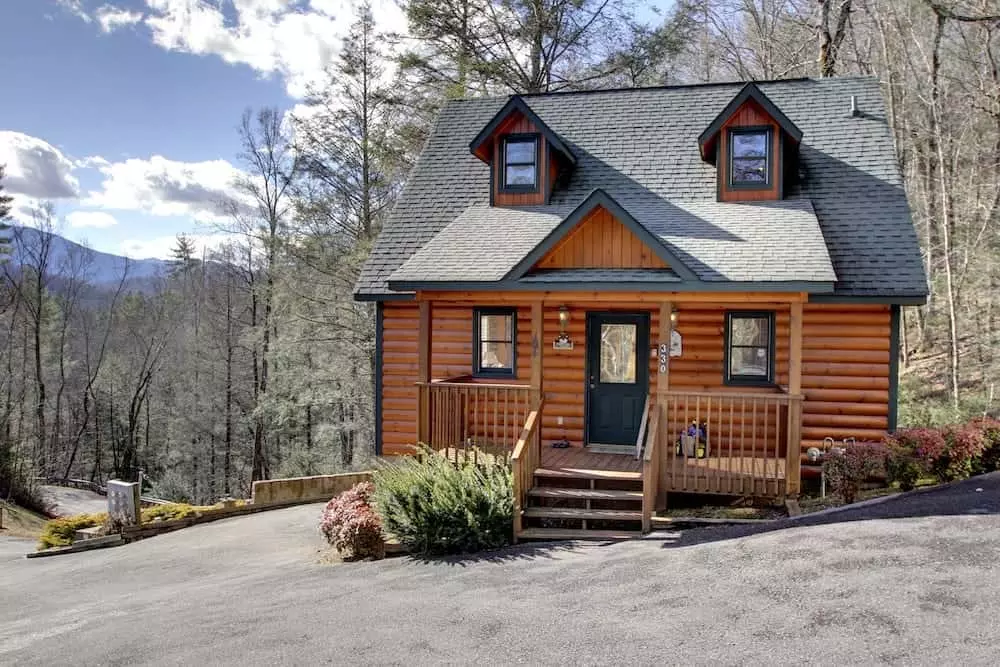 When you stay with Hearthside Cabin Rentals, you will be just a short drive from Ripley's Odditorium in Gatlinburg and all of the wonderful attractions, restaurants, and shops on The Strip. Our cabins come with your choice of stellar amenities, including breathtaking mountain views, decks with rocking chairs and hot tubs, fully equipped kitchens, epic theater rooms, awesome game rooms, and even more great features. With everything from 1 bedroom cabins for romantic escapes to 18 bedroom lodges for family reunions, we are sure to have the perfect property for your vacation. To start planning your getaway, browse our selection of cabin rentals in Gatlinburg!