December 02, 2022
7 Unusual Things to Do in Gatlinburg TN and the Smoky Mountains
Gatlinburg, Tennessee is unlike anywhere else in the world! Located at the doorstep of the Great Smoky Mountains National Park, our city is jam-packed with family-friendly attractions. In addition to famous destinations like Ripley's Aquarium of the Smokies and the nearby Dollywood theme park, there is a number of unique things to do in Gatlinburg and Pigeon Forge that are worth visiting. To help you make the most of your next vacation, Hearthside Cabin Rentals has put together a guide to 7 unusual things to do in Gatlinburg TN and the Smoky Mountains.
1. Playing Putt-Putt at Hillbilly Golf
Hillbilly Golf is not your typical putt-putt course! First off, the mini golf attraction is situated on top of a mountain, which makes the course challenging and fun. To reach the first hole, guests take a special tram ride that climbs about 300 feet in the air. Hillbilly Golf is also beloved for its stereotypical Appalachian decorations and obstacles. Guests will play past tractors, moonshine stills, farming equipment, and outhouses. If you're looking for a mini golf experience that you'll never forget, be sure to put Hillbilly Golf on your itinerary. Please note that the course is typically closed from mid-December through the beginning of March.
The Smoky Mountain Cat House is a can't-miss stop for anyone who is a bit obsessed with their feline friend! Located near The Old Mill, this popular shop specializes in cat-themed memorabilia, including jewelry, home decor, handbags, pillows, clocks, change purses, wallets, T-shirts, and just about anything else you can imagine. Visitors to the Smoky Mountain Cat House will also have the chance to play with the owner's friendly cats, who have free reign in the store.
3. Visiting the Salt and Pepper Shaker Museum
The Salt and Pepper Shaker Museum may not sound super interesting, but trust us, it is definitely worth a visit! This family-run museum is home to over 20,000 pairs of salt and pepper shakers with whimsical designs. Guests will see shakers that look like U.S. Presidents, space aliens, lobsters, Egyptian pharaohs, cowboys, and bagels, just to name a few. Admission to the museum is only $3.00, and that money can be applied to any set of salt and pepper shakers in the gift shop.
4. Get a Penguin Painting at Ripley's Aquarium of the Smokies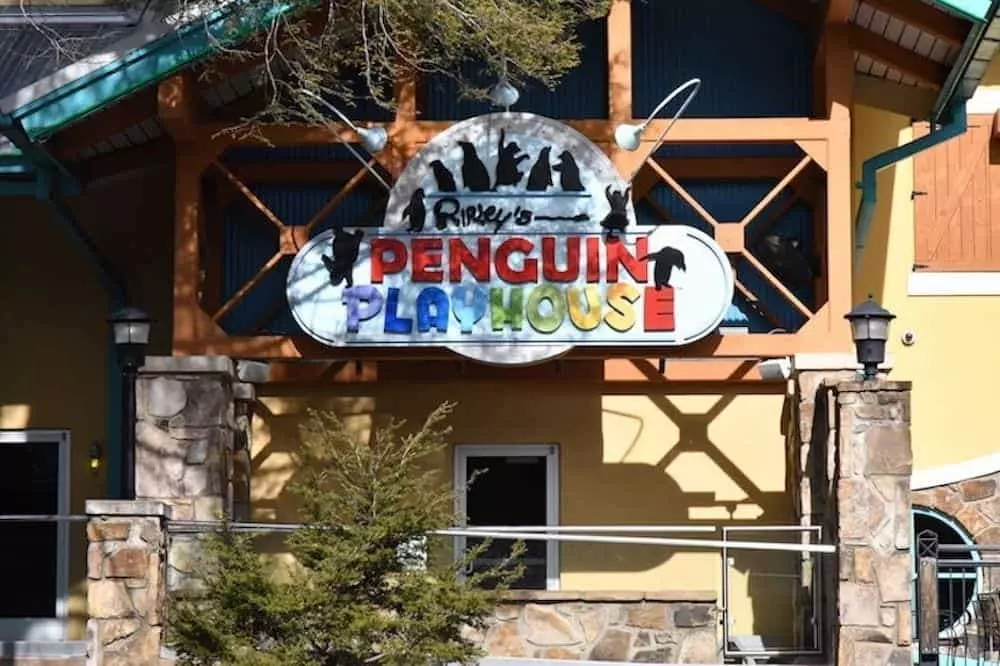 Ripley's Aquarium of the Smokies is home to plenty of unique experiences for visitors to enjoy, and one of the best is in their Penguin Playhouse! The Gatlinburg aquarium offers the opportunity for you to take home a one-of-a-kind piece of art. Get up close to one of the African penguins in the aquarium and watch as he makes signature footprint art on a canvas for you! You'll also love the Penguin Encounter, which brings you face-to-beak with one of the playful penguins. You can pet it and get a souvenir photo to take home with you. Although entertaining, petting a penguin might be one of the more unusual things to do in Gatlinburg TN.
5. Smoky Mountain Snowpark
If you have never been hill tubing, then you need to go! Smoky Mountain Snowpark is an attraction in Pigeon Forge that has a giant hill where you slide down on inner tubes, and it feels like you're snow tubing! You can tube any time of the year, rain or shine. During the winter months, they add snow to the tubing lanes for an exciting adventure! You'll ride a "magic carpet" to the top of the hill and ride down again and again. Smoky Mountain Snowpark also has another fun attraction called the Ski Lift Shootout Coaster where you ride around and shoot lasers at targets.
6. Experiencing Goats on the Roof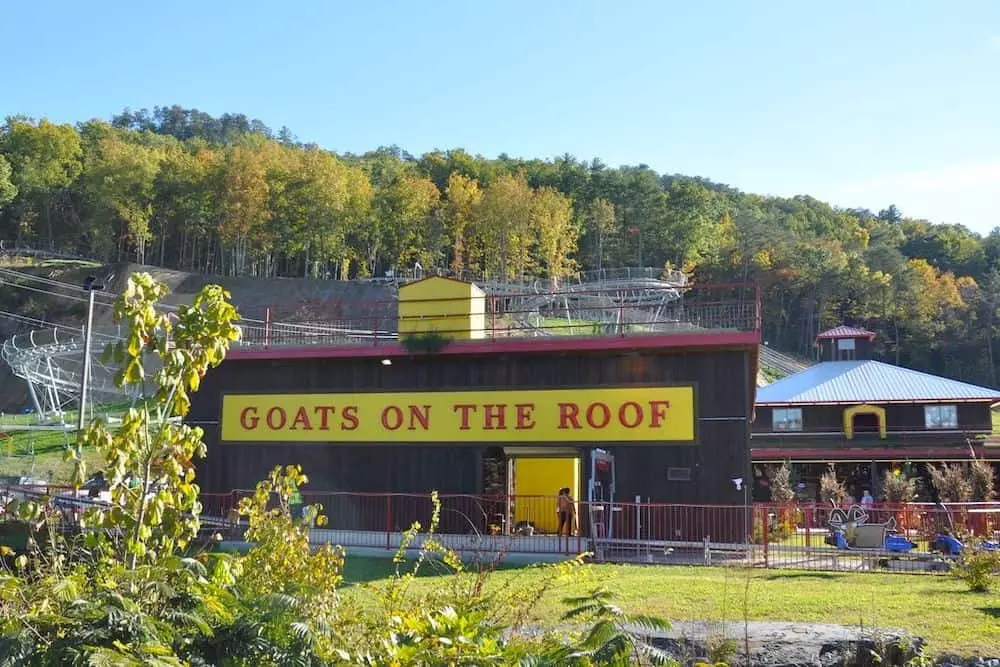 Goats on the Roof has earned a spot on our list of unique things to do in Gatlinburg and Pigeon Forge because you won't find anything quite like it! This unique stop in Wears Valley lives up to its name! There really are goats on the roof, and you can even feed these adorable critters by hand or with a fun pulley system. In addition to their signature animals, Goats on the Roof is a great place to do some souvenir shopping, sample homemade fudge and ice cream, or ride a thrilling alpine coaster.
7. Seeing Llamas Along the Trillium Gap Trail
On most Monday, Wednesday, and Friday mornings, hikers along the Trillium Gap trail will be joined by some atypical guests: a herd of llamas! These animals are used to bring supplies to a remote lodge located at the top of Mount LeConte. The llamas are often spotted around Grotto Falls , which is the only waterfall in the national park that hikers can walk behind.
When you stay with Hearthside Cabin Rentals, you will be near all of these unusual things to do in Gatlinburg TN and the Smokies. With everything from 1 bedroom cabins to 18 bedroom lodges, we are sure to have the perfect property for your escape. To start planning your getaway, browse our selection of cabins in Gatlinburg!