August 01, 2019
Top 4 Places to Go for Gatlinburg Shopping
When you visit the Gatlinburg area, you have to spend time doing at least a little bit of Gatlinburg shopping! There's many different shops throughout the Gatlinburg area that we think you should definitely visit. Here's a few of our favorite Gatlinburg shopping spots:
1. The Village Shops in Gatlinburg
This Gatlinburg shopping area is one of the most popular in the area. The Village is known for its 27 unique boutiques, clothing shops, galleries and eateries. It's an outdoor shopping area, so when the weather is nice, it's a great place to visit! The shops are located in a quaint European village atmosphere. It's extremely relaxing and there's plenty of places sit and enjoy the shopping environment. It's located right past stoplight #6 on the Gatlinburg Parkway. While you're there, be sure to stop by the Donut Friar for some freshly made donuts or cinnamon bread and a cup of coffee! Here are some of the most popular shops in Gatlinburg:
Celtic Heritage
Pepper Palace
The Day Hiker
The Spice & Tea Exchange
The Village Cafe & Creamery
2. Mountain Mall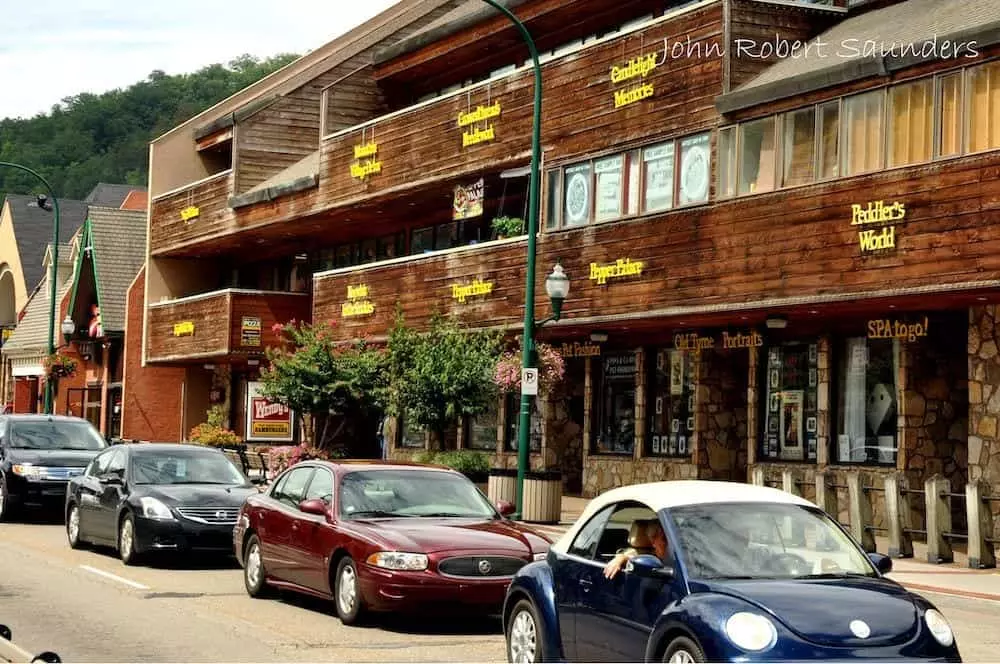 The Mountain Mall is a popular Gatlinburg shopping experience with indoor shops, so you can enjoy the mall in any weather. The Mountain Mall is located across from Ripley's Aquarium in Gatlinburg, at traffic light #6 on the Parkway. Each shop has a unique theme, whether it's homemade candy, quilts, dolls, magic tricks or more. When you shop at the Mountain Mall, you will be right in the middle of all of the fun things to do along the Gatlinburg Parkway. That means you can spend your day exploring all the attractions along the Parkway before ending your day shopping for souvenirs in the Mountain Mall! Here are some of the shops you can expect to find in the Mountain Mall:
Appalachian Creations 4 U
Paws & Claws Pet Fashion
Pepper Palace
Scented Willow
New York Pizza & Pasta
3. Shops at Carousel Gardens
The Shops at Carousel Gardens offer over 45 different galleries and artists featuring their artwork, furnishings and more. You will be able to find original artwork relative to the area, so you can take a little bit of the Gatlinburg art tradition home with you. It's the perfect place to shop when you're looking for a Smoky Mountain souvenir to hang on your wall back home. This Gatlinburg shopping spot can be found at traffic light #3.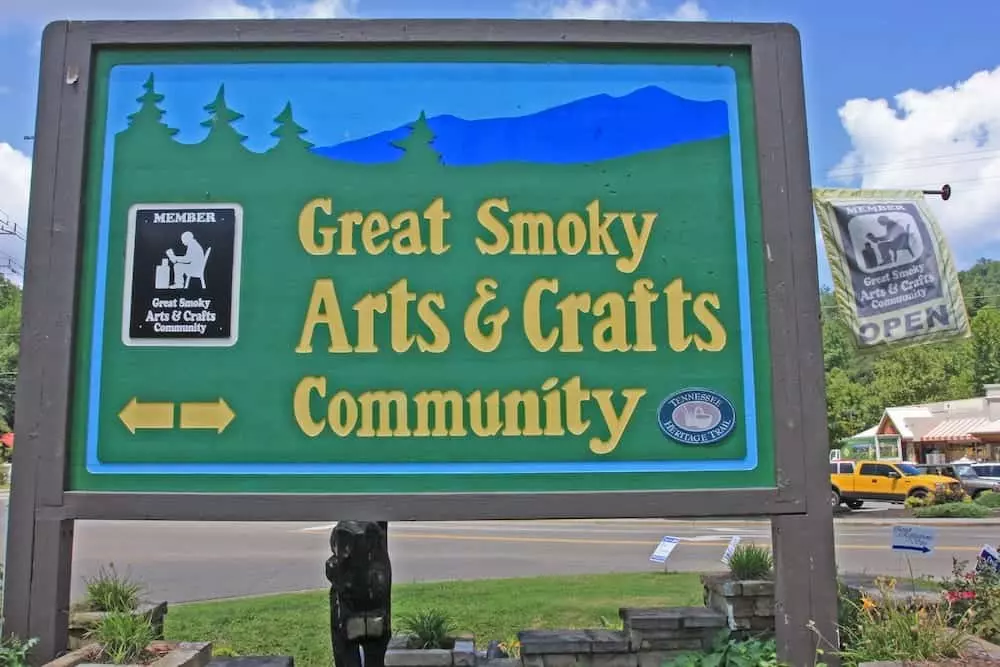 This Gatlinburg shopping destination is a must see! There are artists, crafters and more along the 8 mile loop road. The Gatlinburg Arts & Crafts Community is home to more than 100 artists and craftsmen, and there's also a number of different eateries along the loop! Not only will you be able to watch as carvers, potters, and more demonstrate their craft, but you can purchase some of the items to take back home with you. There is everything from stuffed bears to ceramics, so whatever you're looking for you can find it in the Gatlinburg Arts & Crafts Community! Some of the shops and galleries you can expect to see in the community are:
Alewine Pottery
B & T Woodworking
Crust & Crumb Bakery
Dinwoodie Metal Sculptors
Glades Soda Fountain
You don't want to miss the chance to explore all these shops in Gatlinburg, so it's time to start planning your getaway! The first step is to find a place to stay. Take a look at all of our amazing Gatlinburg cabin rentals. With so many Gatlinburg cabins to choose from, we know you'll find one that's perfect for your vacation and puts you close to all the best places for Gatlinburg shopping. Book your stay today!