June 22, 2022
Top 8 Things to Do at the Gatlinburg Aquarium for Families
Ripley's Aquarium of the Smokies is one of the top family-friendly attractions in the Smoky Mountains. It's even been rated one of the top aquariums in the country! This Gatlinburg aquarium is full of fascinating things to do that everyone in the family will enjoy. To prepare for your visit to Ripley's, check out the top 8 things to do at the Gatlinburg aquarium for families.
Shark Lagoon is home to so many different types of sea life, and you'll be able to see them all when you travel along the moving 340-foot-long glidepath. The path takes you through an underwater tunnel, where you can see some of your favorite sea creatures! You'll have the chance to see snappers, tarpons, squirrelfish, a green sea turtle, giant stingrays and more! And, of course, you'll come face-to-face with giant sharks. Shark Lagoon provides the opportunity to feel like you're underwater with the animals without actually getting wet!
2. Interact with Sea Animals
The Gatlinburg aquarium has a number of unique experiences that allow you to interact with the sea animals! One of the most popular experiences is visiting Touch a Ray Bay , where you can interact one-on-one with rays as they glide by you in a shallow lagoon. Kids love feeling their smooth skin, and educators are nearby to assure the safety of both the children and the rays. But that's not all — when you visit the Discovery Center , not only will you learn about the different sea animals, but you'll get to touch a jellyfish and live horseshoe crabs!
3. Watch a Dive Show
Another great thing to do at Ripley's Aquarium is to watch a dive show. There are a variety of shows offered at the aquarium. You can watch the Coral Reef Dive, a feeding show where you will discover the world of coral reefs and the fish that live there. There is even a Stingray Bay Dive, where you'll explore the world of sharks and stingrays and get to watch the stingrays feed right out of the diver's hands! In addition to the dive shows, there's also mermaid shows, penguin feeding, and a penguin parade! Make sure you check the live shows schedule to see what's happening during your visit.
4. Go on the Glass Bottom Boat Adventure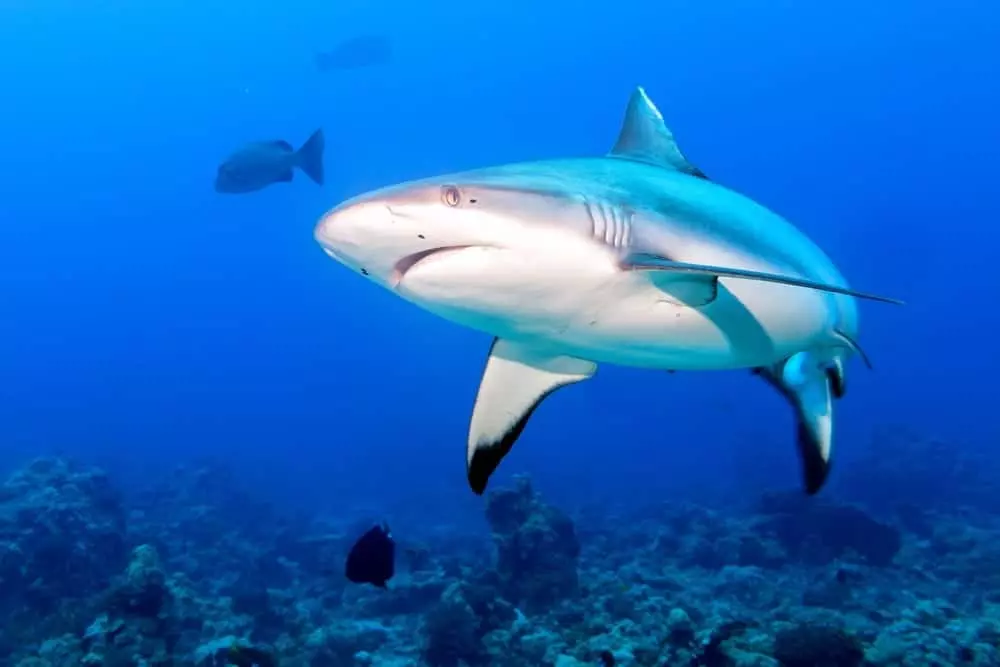 The Glass Bottom Boat Adventure is a must-do for families. It will be the experience of a lifetime for both you and the kids! On this adventure, you'll venture out into the middle of Shark Lagoon in a glass bottom boat, so you can see all the sea animals swimming below you. You'll be surrounded by both colorful and intimidating marine life, from a green sea turtle, to 12-foot sharks! There are more than 8,500 aquatic animals in Shark Lagoon, and you'll get to learn about all of them while you ride in the glass bottom boat.
5. Sleep with the Sharks
You can spend a night sleeping with the sharks! The Gatlinburg aquarium offers sleepovers for families and groups. Your night will be full of fun! You'll get to participate in a late-night activity, have a scavenger hunt in the aquarium, then drift off to sleep as the sharks keep a watchful eye on you! In the morning, you can enjoy breakfast at Feeding Frenzy, which overlooks Stingray Bay. This is a great thing to do for large families visiting the aquarium together!
6. Waddle with Penguins
Another great unique experience at Ripley's Aquarium is the opportunity to waddle with penguins ! You can come face-to-face with the aquarium's most adorable creatures and interact with them in the state-of-the-art indoor and outdoor habitat. In addition, you can watch as the penguins paint a one-of-a-kind piece of art that you can take home with you! The penguin will put his signature footprints on a canvas that will be the best souvenir from your visit to the aquarium.
In the Gatlinburg aquarium's special Turtle Time experience, you'll get to feed Sally the Sea Turtle! You can feed her lettuce whenever possible, and you'll even get a behind-the-scenes look at the aquarium. This experience includes a 10-minute classroom program, a tour of the husbandry department, feeding Sally, and a look at one of the training sessions for Sally! Both kids and parents will love it.
8. Visit the Gift Shop
Your visit to the aquarium wouldn't be complete without a stop at the gift shop! Ripley's Cargo Hold gift shop has everything you could ever dream of to remind you of your journey through the aquarium. There are T-shirts, hats, water bottles and more souvenirs that are perfect for taking home or giving as a gift. You'll also find a variety of marine gifts from around the world and the work of local artisans! It's the best way to end your day.
More About the Gatlinburg Aquarium
The Gatlinburg aquarium is home to more than 10,000 exotic sea creatures. It's no surprise that it's one of the best aquariums in the country! It's a popular attraction for everyone who visits the area, not just families. All the visitors love being able to see and interact with all their favorite animals. Not only can you do all the fun things listed above when you visit, but you can also attend popular events throughout the year, like Breakfast with a Mermaid or a mermaid slumber party. Ripley's Aquarium of the Smokies is located at 88 River Rd. Gatlinburg, TN. You'll have no trouble finding it while you're in Gatlinburg!
In addition to the Gatlinburg aquarium, the area is home to so many other exciting things to do for families. Take a look at our calendar of events and see what else you can do while you're in town visiting Ripley's Gatlinburg aquarium!