August 02, 2022
Must-Visit Attraction: Pigeon Forge Parrot Mountain and Gardens
If you are looking for one of the best things to do in Pigeon Forge, visit Parrot Mountain and Gardens ! Although one of the lesser known attractions, Pigeon Forge Parrot Mountain is a must-see place on your vacation! The gardens are filled will beautiful, colorful birds. This attraction is great for families with children because the kids can roam the area and enjoy holding and interacting with the birds! If you are looking for a relaxing day outing, visit Parrot Mountain and Gardens. To help you plan your trip, we've put together a guide of everything you need to know about Parrot Mountain in Pigeon Forge:
About Parrot Mountain and Gardens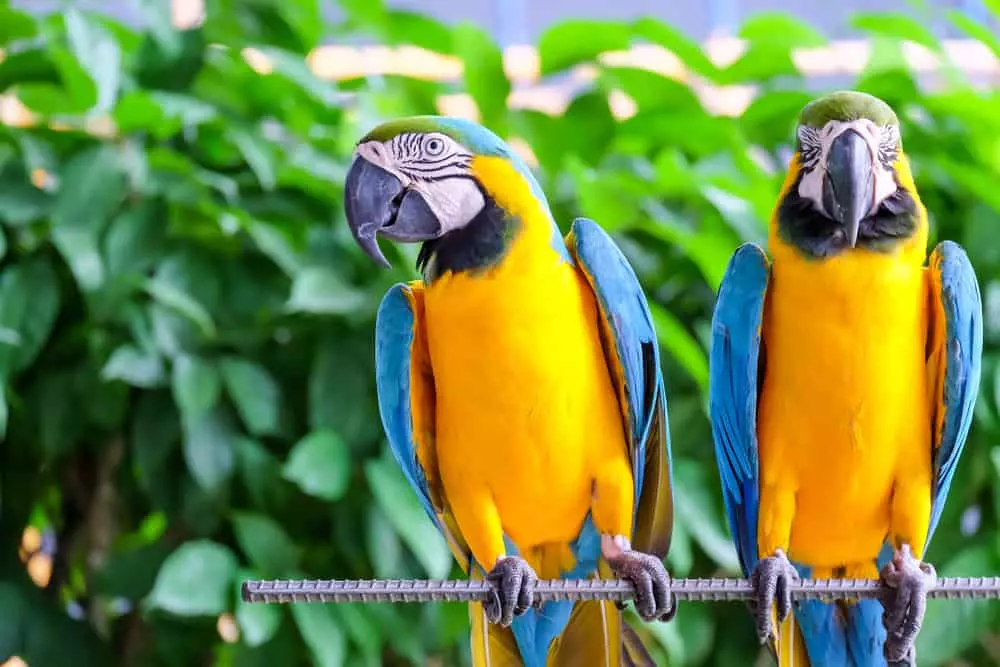 Stretching across four acres of landscaped gardens, you will find hundreds of birds, plants and flowers from all around the world when you visit Parrot Mountain in Pigeon Forge. When you arrive you'll see a replica of Thomas Kinkade's stairway to paradise. Many birds fly freely throughout the area, but some are in cottage-style cages for viewing. The unique parrot cottages are designed with different roof lines from slate roofing to clay tile roofing. As you continue down the paths, you can see the tropical birds on their open perches. Perhaps one of the best parts of Parrot Mountain is the secret garden, where you can see a variety of beautiful birds flying freely, like toucans and silvery-cheek hornbill.
After the secret garden, you'll enter the bird garden, which has about 70 birds on open perches that you can feed from your hand and take pictures with them! In the lory aviary, you can feed the lories nectar from a cup, and when you exit you'll pass a picture-perfect waterfall and benches where you can sit and relax.
The staff members are very knowledgeable of the birds and area, so don't be afraid to ask questions! An advantage of this property is that you do not have to be rushed through the gardens. You can spend as much time as you would like, enjoying the birds and beautiful landscaped surroundings. This is a Pigeon Forge experience that you will not want to miss!
Bird Nursery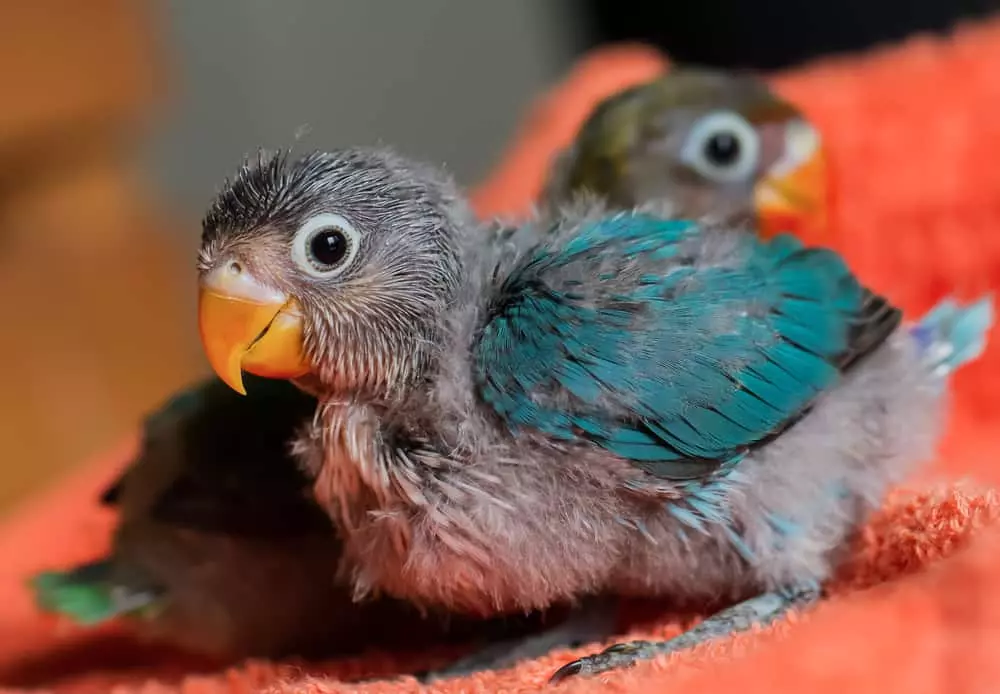 The bird nursery is another popular area at Parrot Mountain. In the baby bird nursery, you can pet the babies and see them being hand fed. You can see babies at all different stages of development. Here, you can even purchase a bird to take home! The staff will show you how to care for the bird and how to feed it. Parrot Mountain understands that you may be on vacation, so they will even ship your bird to you!
Admission Prices
Pigeon Forge Parrot Mountain has three different price brackets. Adults, ages 12 and older, cost $27.95. Children, ages two to 11, cost $14.95. Parrot Mountain offers a senior rate as well, at $21.95, for adults ages 65 and older. Group rates are available for groups of 25 or more visitors.
Dining
If you've spent the day exploring the gardens and hanging out with the parrots, you may have worked up an appetite. One of the best things to do in Pigeon Forge at Parrot Mountain is relax and enjoy a meal on the deck! Parrot Mountain has a deli that offers delicious items such as hamburgers, chicken tenders, hand-cut fries and sandwiches. This gourmet deli is a great place to stop and joy a little bit more Parrot Mountain before you head back to your cabin!
Gift Shop
Before you leave, stop by the gift shop to get a special souvenir to take back home with you! The Parrot Mountain gift shop is filled with souvenirs and parrot items, including books, stuffed animals, clothing and other novelty items. The gift shop contains everything you need to remember your time at the Pigeon Forge Parrot Mountain!
Where to Stay When You Visit Parrot Mountain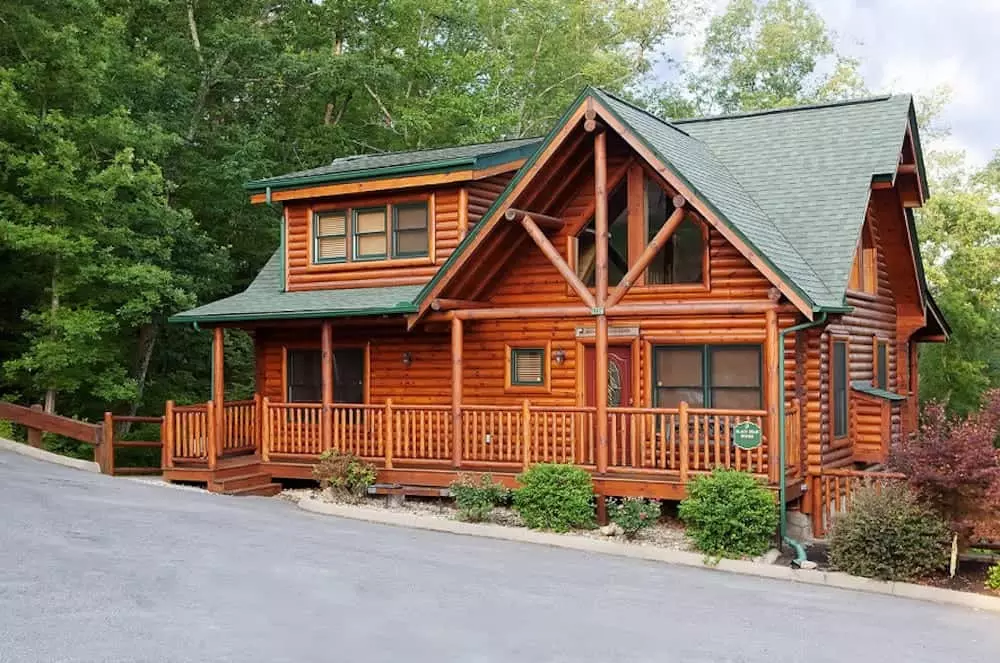 After a day at Parrot Mountain, you can relax at one of our premier Pigeon Forge or Gatlinburg cabin rentals. Our Smoky Mountain cabin rentals are perfect for your vacation, all with a beautiful mountain view! We have cabins available for every occasion, from romantic getaways to family reunions. They range in size from 1 bedroom to 18 bedrooms, so you'll have no trouble finding one to accommodate everyone in your group. Enjoy hot tubs, fully equipped kitchens, fireplaces, and more.
Now that you know all about Pigeon Forge Parrot Mountain and Gardens, we bet you can't wait to start planning a visit! Looking for something a little different? Check out all the other fun things to do in the Smokies!