August 20, 2018
A Fun Twist on a Classic Attraction: Ober Gatlinburg's Ice Bumper Cars
This summer, the Ober Gatlinburg Amusement Park introduced a brand new attraction that is unlike anything you've ever experienced before! Visitors to Ober can now zoom around the park's ice rink on special "ice bumper cars." Combining the fun of gliding on ice with the demolition derby-style thrills of riding in a bumper car, a spokesperson for Ober has described the activity as "a fun twist on a classic attraction." To help you plan your next vacation, Hearthside Cabin Rentals has put together a guide to everything you need to know about the Ober Gatlinburg ice bumper cars.
See the Ice Bumper Cars in Action
Ober's ice bumper cars are better seen than described, so be sure to check out the video below from local news station WBIR. In addition to showcasing the new bumper cars, Emily DeVoe profiles all of the summer fun going on at Ober Gatlinburg.
Ober Gatlinburg Ice Bumper Car Details
The new bumper cars take up half of the 140' X 75' ice rink located inside of Ober Gatlinburg's enclosed mall. The rest of the rink is still dedicated to ice skating, which is a hugely popular year-round activity at Ober.
As you can see in the video above, the ice bumper cars operate very much like traditional bumper cars. Families will have a blast nudging, bumping, and ramming each other as they glide around the rink like enormous curling stones!
Visitors to Ober Gatlinburg can enjoy a 10-minute ice bumper car session for $7.00 per person or two attraction tickets. Guests need to be at least 3 years old to ride the bumper cars, and kids who are 6 or younger must ride with an adult. Children who are 3 or 4 years old are free with a paying adult.
What Guests Are Saying About the Ice Bumper Cars
The Ober Gatlinburg ice bumper cars are getting rave reviews! Here are what TripAdvisor users are saying about the new attraction:
• "We did the bumper cars on ice, and it was fantastic! Everyone had such a good time in our group, we couldn't stop laughing."
• "The bumper cars were a lot of fun and using them on ice was quite the experience!"
• "Probably the most fun we had on our vacation!"
A post shared by Ober Gatlinburg (@obergatlinburg) on Jun 4, 2018 at 9:30am PDT
More Fun Things to Do at Ober Gatlinburg
There is plenty of family fun to be had at Ober Gatlinburg in addition to the new ice bumper cars! Here are a few of our favorite activities:
• Aerial Tramway: This 2.1-mile scenic cable car ride takes guests from The Strip up to the Ober Gatlinburg Amusement Park & Ski Area. One of only 17 running trams in the nation, this iconic attraction recently celebrated its 45th birthday.
• Rock Climbing Wall: New this summer, Ober's rock wall is a fun challenge for adventurous climbers. As you make your way to the top, you'll enjoy beautiful views of the mountains.
• Ski Mountain Coaster: If you're looking for some serious thrills during your visit to Ober, you'll love the Ski Mountain Coaster! As the highest mountain coaster east of the Mississippi River, this exhilarating ride is full of twists and turns that are sure to get your heart racing.
• Wildlife Encounter: This small zoo showcases a number of fascinating critters, including bears, bobcats, birds of prey, river otters, and many more. Please note that hibernating bears may be out of view during the winter months.
• Skiing, Snowboarding, & Tubing (in season): Ober Gatlinburg is arguably most famous for being the only ski area in the state of Tennessee. When winter comes, thousands of skiers, snowboarders, and snow tubers visit Ober to enjoy the park's excellent slopes.
Where to Stay in Gatlinburg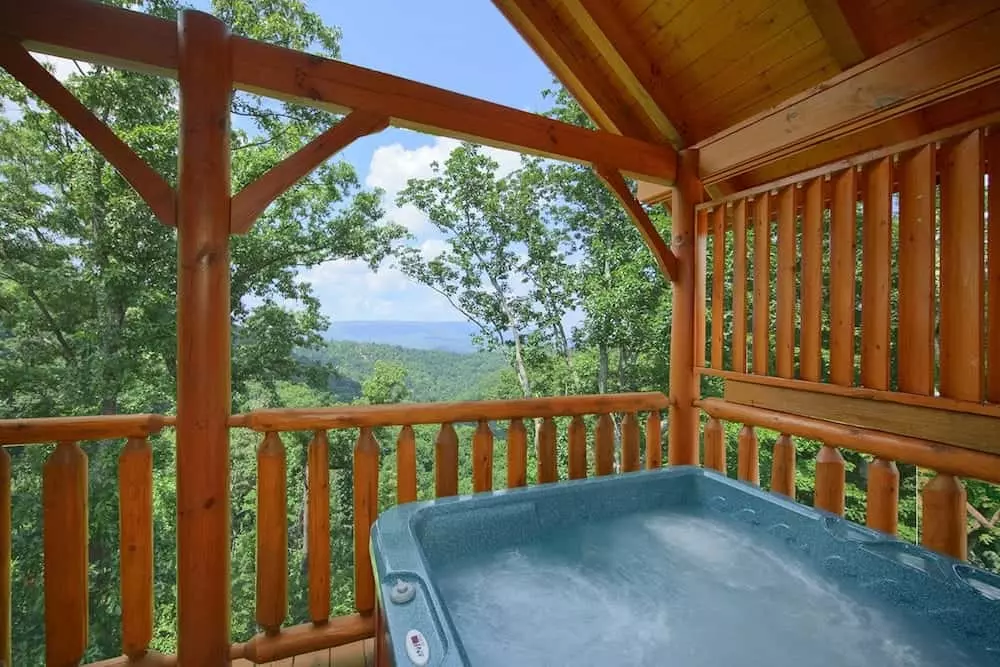 When you stay with Hearthside Cabin Rentals, you will be near all of the fun at Ober Gatlinburg. Our cabins come with your choice of wonderful amenities, including stunning mountain views, decks with rocking chairs and hot tubs, fully equipped kitchens, awesome theater rooms, excellent game rooms, and even more spectacular features. With everything from 1 bedroom cabins for romantic escapes to 18 bedroom lodges for family reunions, we are guaranteed to have the ideal accommodations for your vacation. To start planning your getaway, check out all of our cabins!