December 17, 2014
Gatlinburg Distillery Releases New Flavor With Celebrity Moonshiner Mark Rogers
Popular Gatlinburg distillery, Sugarlands, has partnered with celebrity moonshiner Mark Rogers to bring fans their new Mark Rogers American Peach moonshine that will be available for sale on Dec. 20.
Mark Rogers American Peach
The newest flavor from Sugarlands Distillery is called Mark Rogers American Peach. It is the first 70-proof liquor to be produced from the Gatlinburg distillery, and it is the second in the company's Legend Series.
According to Sugarlands Distillery in Gatlinburg, the new peach moonshine masterfully captures the natural sweet nectar flavor of sun-ripened peaches while also offering a strong bite to balance. Taking a swig of this liquor will remind you of biting into a juicy peach on a hot summer day.
The new flavor will be available to guests for sampling and purchase on December 20. Retail distribution will begin mid-January.
Please keep in mind, you must be at least 21 to sample any of the moonshine sold at Sugarlands Distillery in Gatlinburg. At HearthSide Cabin Rentals, we also encourage all of our guests planning on visiting the Gatlinburg distillery to please drink responsibly.
Who is Mark Rogers?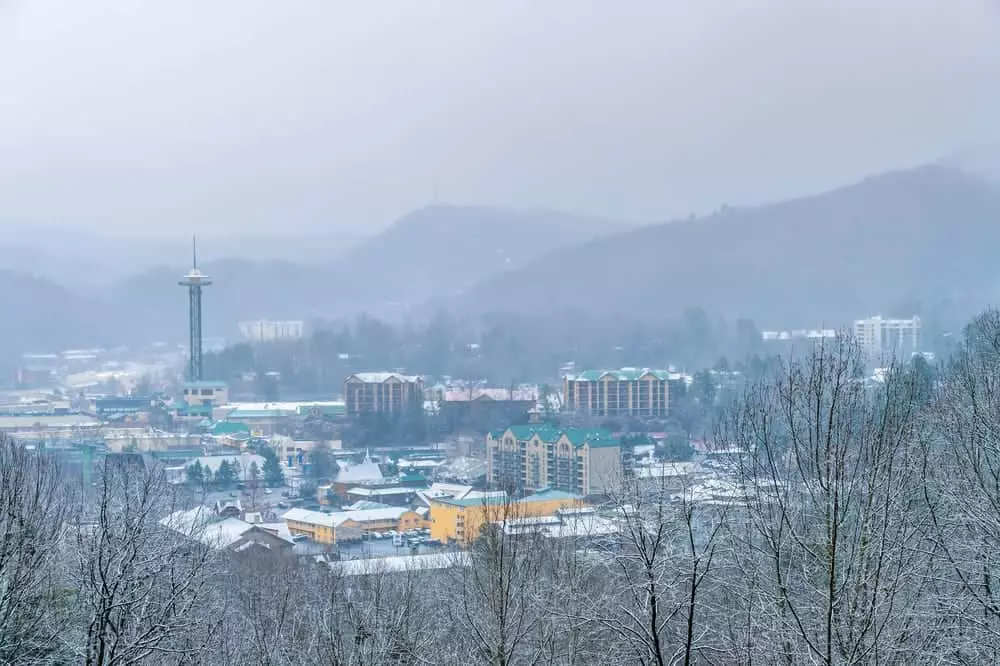 When it comes to moonshining, Mark Rogers is considered a legend. He is one of the stars on the hit tv show "Moonshiners" on Discovery. The show focuses on the secret world of moonshining in the Appalachian mountains. Rogers is one of the 12 cast members that the series follows.
Having started when he was just 8-years-old, Rogers has over 30 years of moonshining under his belt. He credits his uncles as the people who introduced him to the art of making moonshine.
When Rogers is not busy perfecting his craft of moonshining, he can be found exploring the great outdoors as a hunting guide. His other hobbies also include fishing and woodworking.
Rogers is the second celebrity moonshiner that Sugarlands has partnered with this year. In March, the Gatlinburg distillery joined forces with Jim Tom Hedrick to bring fans their 100-proof Jim Tom's Unaged Rye. The unaged rye was used to celebrate the grand opening of the distillery.
Coming up, the Gatlinburg distillery plans on partnering with one of Mark Roger's "Moonshiner" co-stars, Steve "Tickle." Tickle's flavor has not yet been announced.
About Sugarlands
Sugarlands Distilling Company is one of the many unique moonshine distilleries in downtown Gatlinburg. Here, the focus is to honor the traditions of moonshining in the Smoky Mountains by following the same recipes and techniques that have been passed down for generations.
To learn more about Sugarlands distillery in Gatlinburg, watch the video below.
In addition to their new peach flavor, Sugarlands Distillery in Gatlinburg offers several other moonshine options that guests will enjoy. These options include:
Silver Cloud Tennessee Sour Mash (100 proof)
Jim Tom Hedrick's Unaged Rye (100 proof)
Appalachian Apple Pie (50 proof)
Blockader's Blackberry (40 proof)
Butterscotch Gold (40 proof)
Old Fashioned Lemonade (40 proof)
Southern Sweet Tea (40 proof)
For a full list of all the flavors offered by this Gatlinburg distillery, and to learn more about the history of its moonshine, be sure to check out their website at https://www.sugarlandsdistilling.com/.
Where to Find Sugarlands Distilling Company
Sugarlands Distillery is located in the heart of Downtown Gatlinburg, across from the Ripley's Believe It or Not! Odditorium. If you plan on visiting the distillery, we suggest making a day of it and plan on also touring through the many shops and attractions that are located along the Parkway near Sugarlands.
If you need help finding the Gatlinburg distillery, feel free to use the map below!
If you are looking for a peaceful and relaxing place to enjoy your new jar of moonshine, why not consider one of the many spacious Gatlinburg cabin rentals offered by HearthSide Cabin Rentals? Just minutes away from the Parkway, our rentals are the perfect place for families and guests to retreat to during their exciting Smoky Mountain vacation.
To learn more about our rentals, be sure to give one of our experienced vacation specialists a call today! They will be more than happy to answer and all questions that you may have.