December 02, 2022
The 5 Best Distilleries in Gatlinburg and Pigeon Forge
No trip to Gatlinburg or Pigeon Forge is complete without sampling some of the area's signature moonshine! For years, this illicit activity for some distillers who refused to pay the government's whiskey tax. In 2009, the Tennessee whiskey world changed forever when a new law allowed legal moonshine to be produced in the state. Since then, a number of incredible distilleries have opened in Gatlinburg and Pigeon Forge. Here are the 5 best distilleries in Gatlinburg and Pigeon Forge:
1. Ole Smoky Moonshine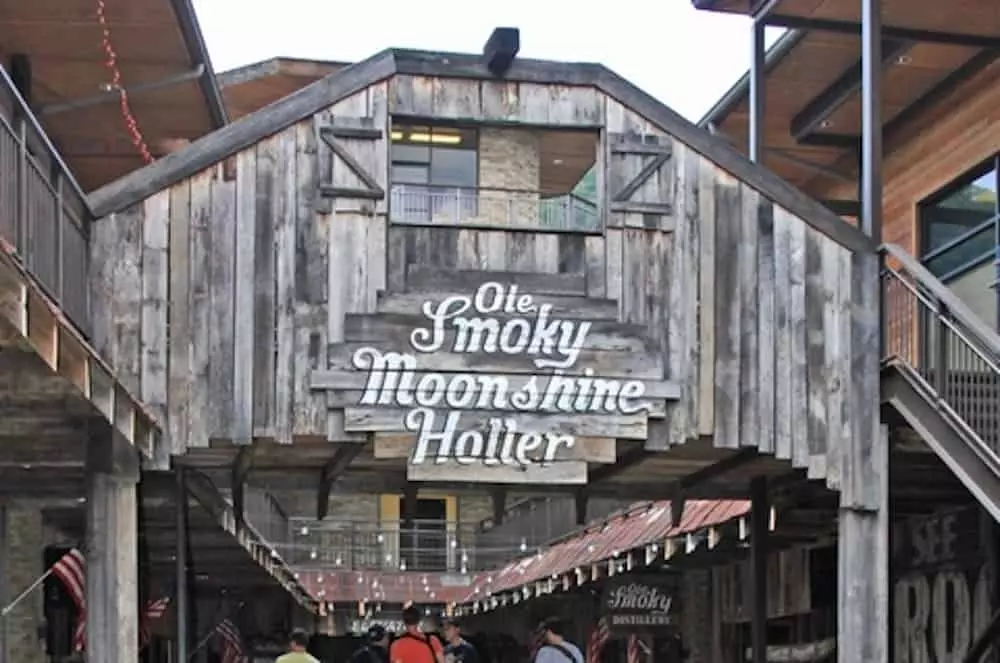 Ole Smoky Moonshine is the most famous distilling company in East Tennessee. With three locations in Sevier County, vacationers will never be far from Ole Smoky's legendary whiskey. For the full Ole Smoky experience, we recommend visiting their most popular distillery in Gatlinburg, which is known as The Holler. Guests will have the chance to do moonshine tasting in Gatlinburg and learn all about the moonshine making process. The distillery also regularly hosts live music from local bluegrass musicians and touring bands. Ole Smoky also has a Pigeon Forge location, called The Barn. If you're in the mood for whiskey, you can also stop by The Barrelhouse in Gatlinburg where Ole Smoky Whiskey is made the Tennessee Way.
2. Sugarlands Distilling Co.
Sugarlands Distilling Co. is another can't-miss place where you can go moonshine tasting in Gatlinburg. You'll find pretty unique flavors such as blueberry muffin, maple bacon, and peanut butter and jelly. For visitors who are fascinated by the art of distilling, Sugarlands offers a variety of paid Gatlinburg moonshine tours that come with mixology lessons and special hands-on experiences. Sugarlands Distilling Co. is partnered with Discovery Channel's Moonshiners legends to bring special recipes like Mark Rogers' American Peach Moonshine, Mark & Digger's Rye Apple Moonshine, and Steven Tickle's Dynamite Cinnamon Moonshine.
3. Old Forge Distillery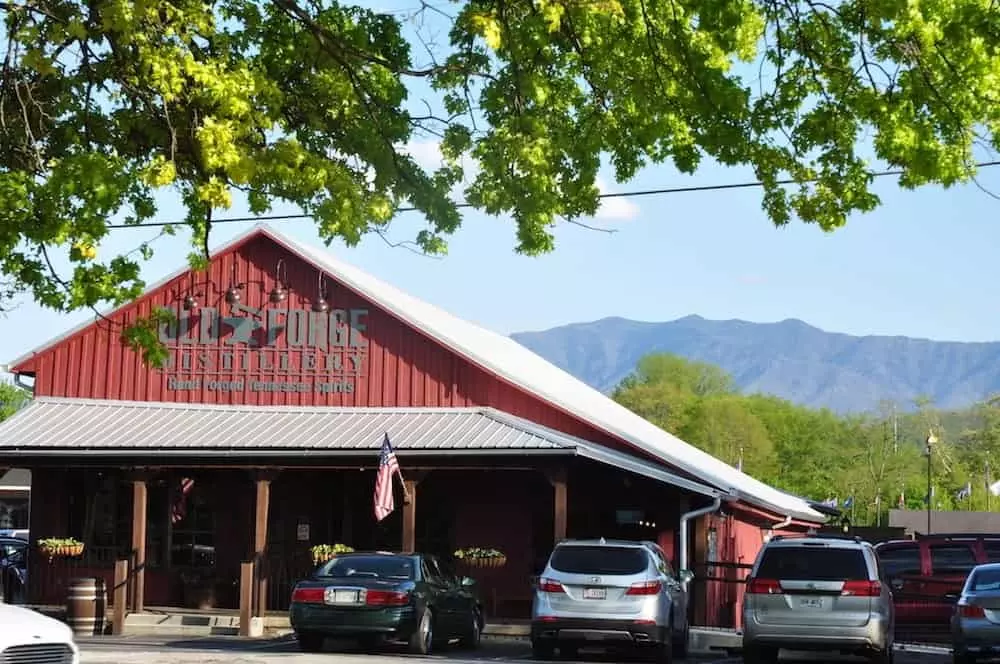 Located next to The Old Mill in Pigeon Forge, Old Forge Distillery is steeped in history. Named after the iron forge that once stood beside the iconic grist mill, this distillery uses The Old Mill to grind its grains. Old Forge Distillery produces moonshine, bourbon, rum, vodka, and cream liqueur. It's one of the most popular spots for moonshine in Pigeon Forge. The distillery's 1830 Original moonshine has won numerous awards from organizations around the U.S. Their spirits are used in the creamery and candy kitchen in the Old Mill Square too. Unlike the other distilleries on this list, Old Forge Distillery offers tastings that are completely free.
4. Tennessee Shine Company
Another Pigeon Forge distillery you'll want to check out is Tennessee Shine Company. This distillery has partnered with Moon Pies to bring you strawberry, pumpkin, salted caramel, chocolate cream, and banana cream moonshine flavors. Other signature flavors include Blue Houdini, Cotton Candy, and Pina Colada. Tennessee Shine Company also has wine in a variety of flavors. You'll definitely want to taste these unique spirits at this locally-owned distillery in Pigeon Forge. Pigeon Forge isn't the only location for this popular distillery. You can go moonshine tasting in Gatlinburg, Sevierville, and Wears Valley at Tennessee Shine Company!
5. Junction 35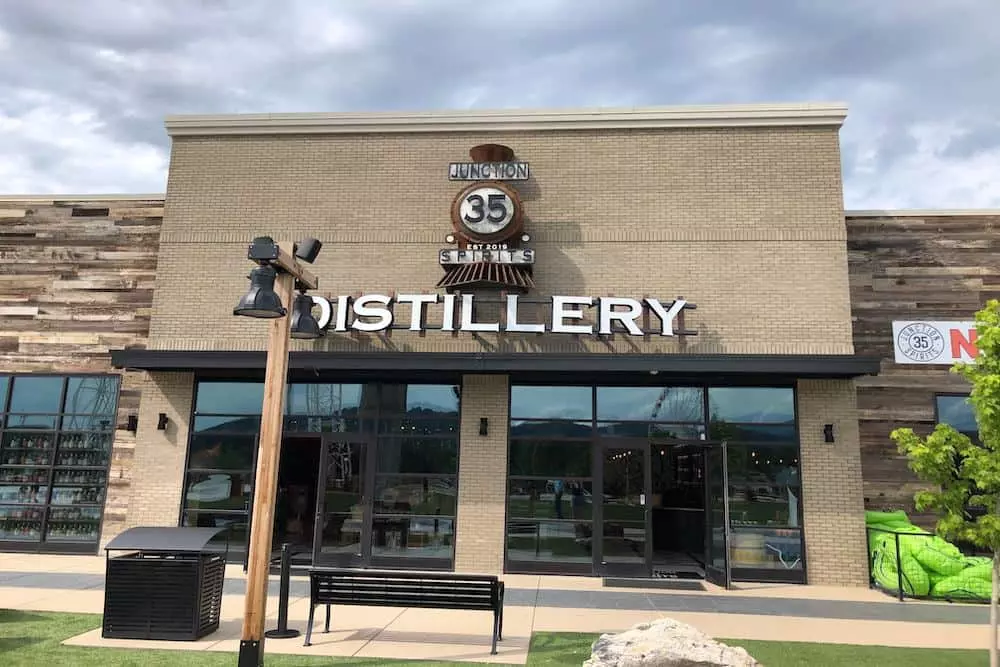 One of the newer distilleries in the area is Junction 35. They have a variety of spirits to try, and they include bourbon, rye whiskey, moonshine, vodka, gin, and rum. For their moonshine, they use a base with cinnamon and vanilla notes. Some flavors you'll find include apple pie and sweet tea. You can do tastings at the distillery, or you can walk a little farther and try all kinds of cocktails at the Junction 35 Kitchen. All of their drinks have their signature spirits in it. Plus, you can try some delicious food, such as Tennessee poutine, BBQ nachos, or pimento dip.
These moonshine distilleries in Gatlinburg and Pigeon Forge are a great way to learn more about the culture of the area and enjoy a fun activity. Where else can you taste moonshine and other spirits? Are you ready to start planning your next trip to the Smokies? Look through our cabins in Gatlinburg and Pigeon Forge, then book one for your next trip!