February 14, 2019
Top 7 Attractions in Gatlinburg with the Best Views
Gatlinburg is home to some of the most breathtaking views you'll ever see! From the sparkling downtown area to the majesty of the Smoky Mountains, you're sure to been amazed at the beauty in and around this town. To help you make the most of your trip, here are 7 attractions in Gatlinburg that offer some of the best views.
1. Gatlinburg Sky Lift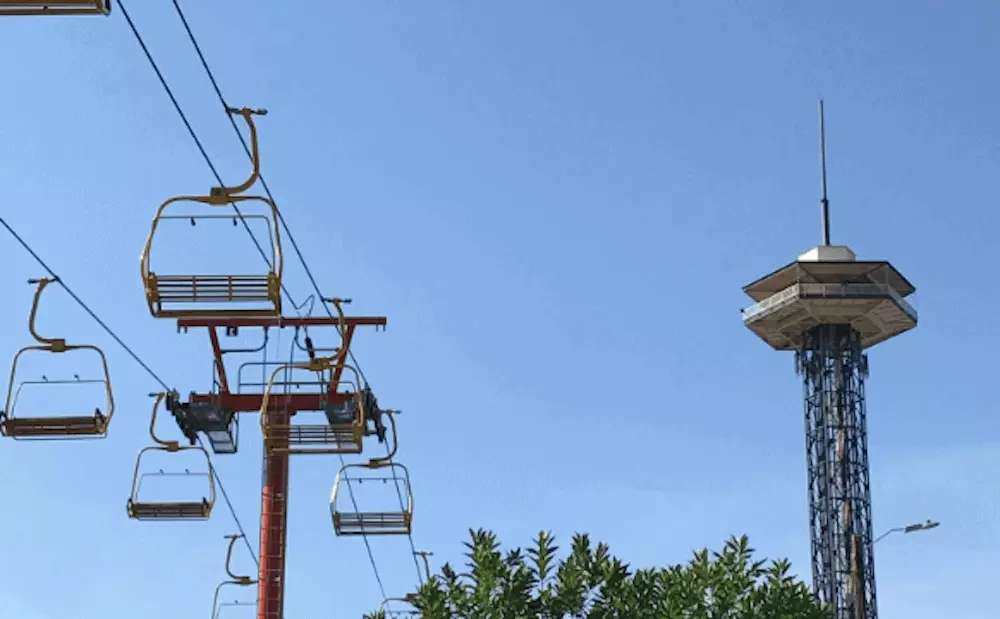 Since 1954, the Gatlinburg Sky Lift has become a tradition for those visiting the Smokies. Once you're seated in your chairlift, you'll begin your 500-foot ride up to the summit of Crockett Mountain. The best part is that you can fit up to 2 other friends or family members in your chairlift. So, you can all enjoy the experience right next to each other! The ride both up and down the mountainside offers scenic views of the Smokies and downtown Gatlinburg.
2. Ober Mountain Aerial Tramway
Take a ride on one of America's largest aerial tramways up to the Ober Mountain Amusement Park & Ski Area. After you depart from downtown Gatlinburg, you'll soar over 11,000 feet above the ground, all the while taking in the gorgeous views around you. Ober also features a scenic chairlift, the longest chairlift of its kind in the United States. It will take you to the peak of Mount Harrison, and from it you 'll be able to see as far as Mount LeConte and Douglas Lake on a clear day.
3. Gatlinburg Space Needle
Ride one of the glass elevators over 400 feet to the top of the Gatlinburg Space Needle. When you step out onto the observation deck, you can take in a scenic panorama of the Great Smoky Mountains and downtown Gatlinburg. You'll also discover higher learning exhibits, rich in facts about the history of this action-packed mountain town and the beautiful mountains that surround it. There are even free viewfinders on the observation deck to enrich your experience. The best part is that this is one of the attractions in Gatlinburg that's open 365 days a year, so no matter when you visit, it'll be waiting!
4. CLIMB Works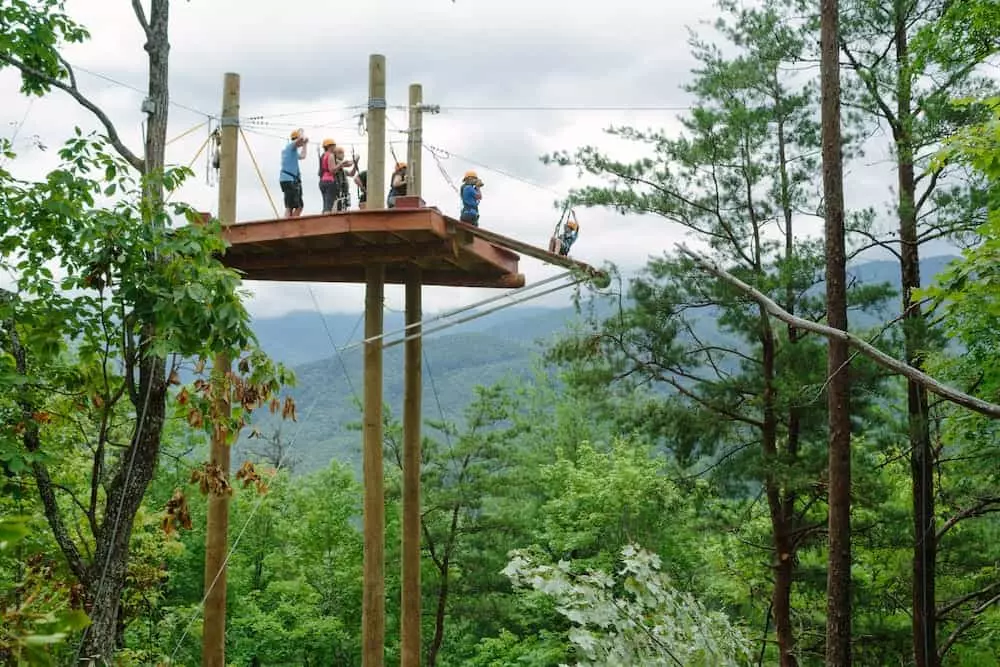 Experience family fun from new heights when you visit CLIMB Works! Your adventure begins as you enjoy a fun ATV ride to the top of the mountain where you'll start your zipline tour. You can take in the unbeatable, 360-degree views of the Smoky Mountains from each platform. You and your loved ones can zip side-by-side on 5 dual zip lines, walk across 4 aerial bridges, and even rappel off one of the platforms!
5. Crystelle Creek Restaurant
Order up some of Gatlinburg's finest trout, steaks, seafood, ribs, and chicken dishes at Crystelle Creek! There are 2 dining areas for you to choose from when you arrive. One of which is inside the restaurant where there's often live entertainment. However, if you'd prefer a quieter place to enjoy your meal, the staff can easily accommodate you. The second option is an enclosed, heated sports porch that is also dog friendly! You'll have beautiful views of the creek, and you'll also be able to see water cascading from the roof right over the picturesque windows. When it gets dark, you can easily spot the cascading lighted 150 foot tree right outside!
6. Anakeesta
Enter Anakeesta by way of the scenic chondola after it takes you up 600 feet to the summit of the mountain. From dueling ziplines to thrilling rides on the mountain coaster, there are so many amazing ways to experience the beauty of the Smokies there. Eat, shop, and admire the gorgeous views in the Magical Firefly Village. This quaint, treetop-themed area offers numerous scenic overlooks where you can see the surrounding mountain range, as well as Mt. LeConte and downtown Gatlinburg. You can also immerse yourself in the beauty of nature when you take a peaceful tree canopy walk. From there, you can learn about your surroundings from up to 60 feet above the forest floor.
7. Great Smoky Mountains National Park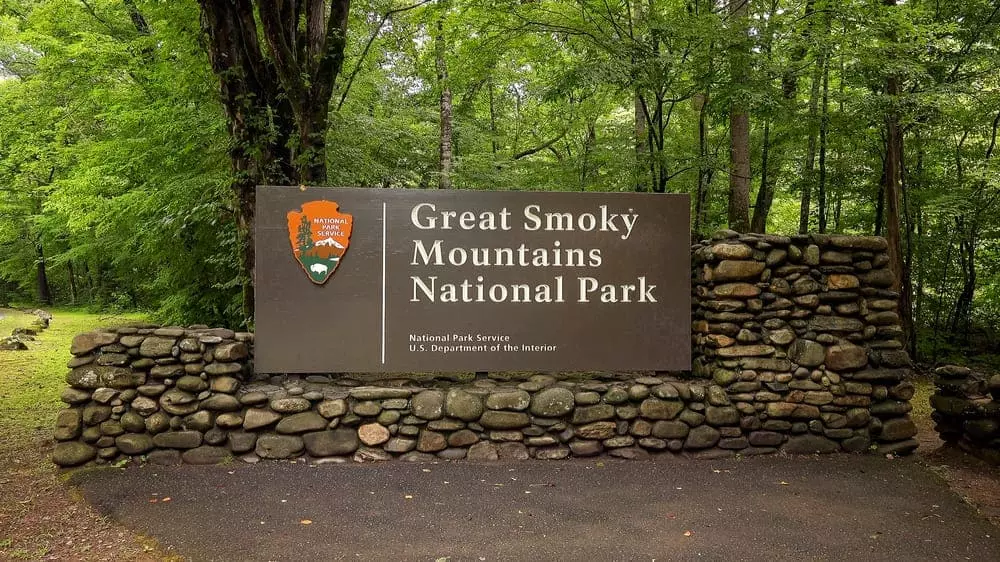 No trip to the Smokies is complete without a trip to the Great Smoky Mountains National Park! There are over 850 miles of hiking trails there, each with its own unique views and geological markers. There are also 384 miles of road to auto tour in the Smokies that feature numerous pullouts where you can park your car and get out to take pictures. The national park is also rich in history with old cabins and structures dating back before the time of its establishment. If you have any questions about the park, need directors or want to buy something to commemorate your visit, there are various visitor centers located throughout it.
Now that you know where to go for the best views, you'll also have a place in mind to explore while you're visiting! Be sure to check out all of the other exciting attractions in Gatlinburg for a truly memorable time.