March 09, 2022
6 New Things to Do in the Smoky Mountains You Don't Want to Miss
There is always something new and exciting happening in the Smokies! Visitors who return to the area year after year can enjoy something new and different every time. Recently, we've welcomed the opening of fun attractions and restaurants, and more are on the way! Are you interested in learning about all the new things to do in the Smoky Mountains? Check out our list of the top 6 things you don't want to miss:
New Things to Do That Recently Opened
The end of 2021 saw the opening of so many new activities, restaurants, and shops! Here are 3 of our favorite new places you have to try next time you're in the area:
1. Gatlinburg SkyTrail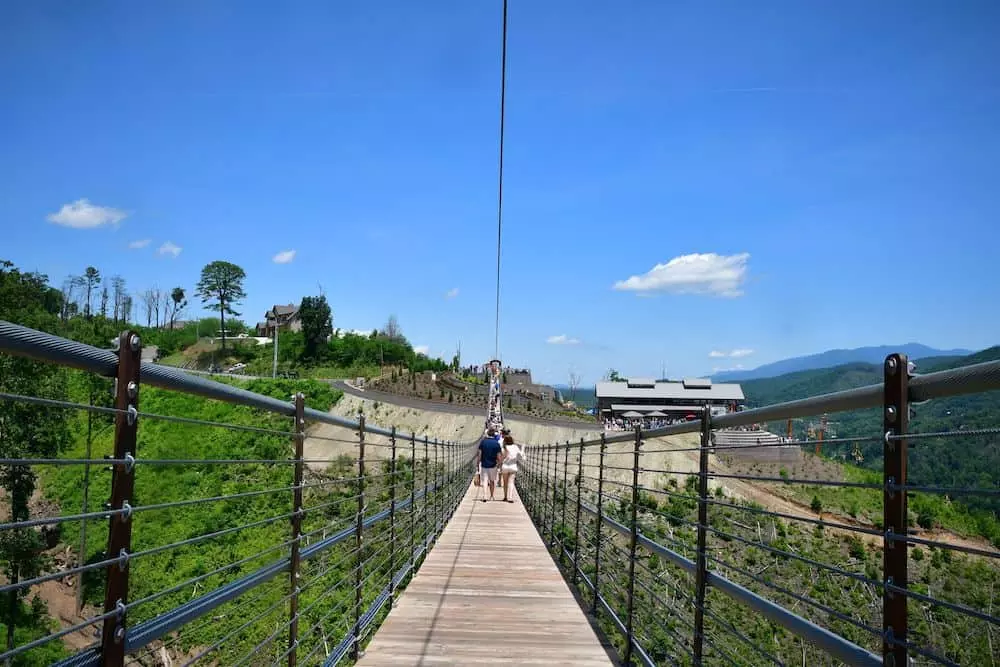 The completed Gatlinburg SkyTrail made its debut in November of 2021! Located at the Gatlinburg SkyLift Park, it adds a whole new adventure to the popular attraction. The SkyTrail is a scenic walkway that connects to each end of the Gatlinburg SkyBridge, allowing guests to go for a stroll through the mountains while taking in the views of the bridge. This new addition features 3 different parts: The Elevated Boardwalk, The Tulip Tower, and The Path. The Elevated Boardwalk is a wooden walkway that cuts underneath the SkyBridge and has interactive signage along the way that talks about the history of the SkyLift and the wildfires in 2016. The Tulip Tower is a 70' tower that can be accessed by two rope bridges and has 4 elevated viewing platforms. The Path is actually a trail that's cut into the natural hillside and offers gorgeous views of the Smoky Mountains. Even if you've been to the SkyLift Park before, you have to visit again to experience this new adventure!
2. Axe House Tavern
Previously known as Sevierville Axe House and Pigeon Forge Axe House, the two attractions have a new design and a new name: Axe House Tavern . This is one of the best axe-throwing things to do in the Smoky Mountains! It features a fun and safe environment with a full menu and bar, and, of course, axe throwing! All of the lanes, targets and axes are league ready, and our experienced coaches will have you throwing like a pro in no time. If you're visiting with kids, we also have foam axes they can throw so they can join in on the fun! Axe House Tavern is located off Winfield Dunn Parkway in Sevierville and off the main Parkway in Pigeon Forge near the Pigeon Forge Factory Outlet Mall.
3. Peaceful Side Social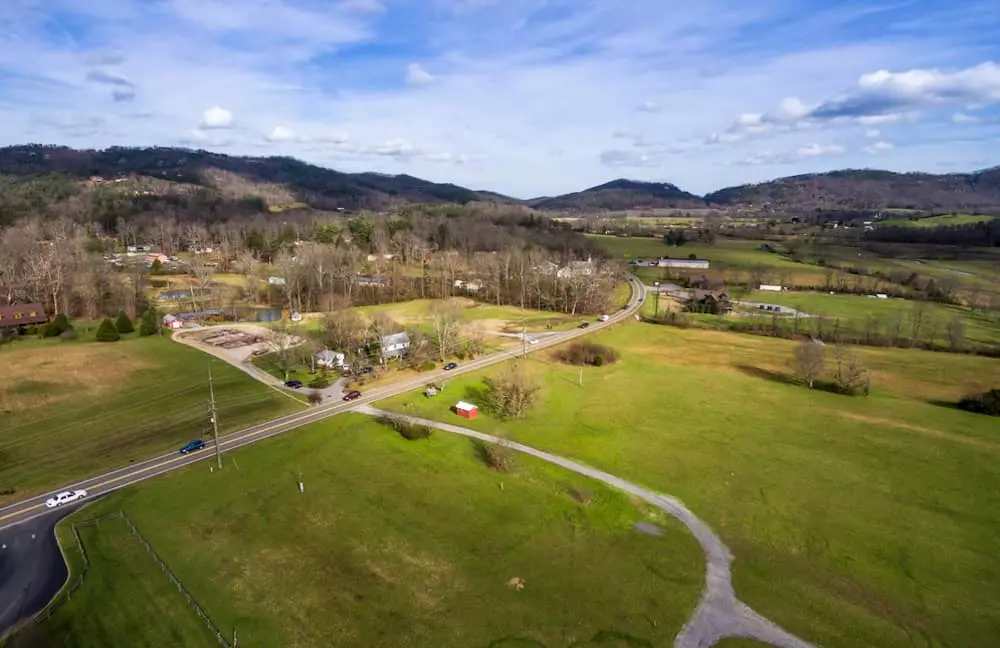 Want to take a drive to the peaceful side of the Smokies? Visit Peaceful Side Social in Townsend! In the heart of Townsend Town Square, you'll find Peaceful Side Social, a brewery and craft kitchen. This is a spot for visitors to enjoy farm-to-counter plates, craft beer, mountain views and fresh air. The menu includes everything from smoked trout dip and truffle fries to hoagies and roundbreads. This is the perfect spot to have a beer, play some cornhole, and take in the peacefulness of the Smoky Mountains.
4. Downtown Flavortown
Guy Fieri has brought his food expertise to Pigeon Forge with his newest restaurant, Downtown Flavortown ! This exciting new attraction is a family entertainment center with a 14-lane Duck Pin bowling alley, over 10,000 square feet of arcade games, a tiki bar, and more. Of course, it wouldn't be Guy Fieri's if there wasn't delicious food! Downtown Flavortown is home to a 300+ seat restaurant that showcases Fieri's famous culinary combinations. Downtown Flavortown opened in early 2022, and it is located at the Mountain Mile in Pigeon Forge.
New Things to Do That Are Coming Soon
We still have plenty to look forward to in the coming months! There are new restaurants and new attractions that will be opening in the Smokies soon. Here are some of the things to do in the Smoky Mountains we're most excited for:
1. SkyLand Ranch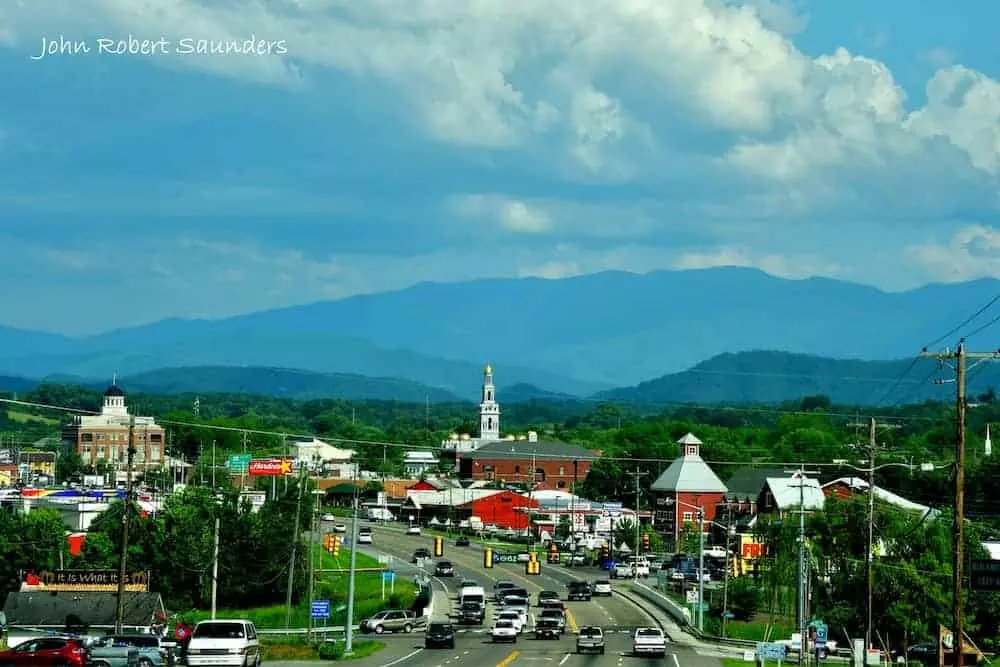 SkyLand Ranch is the first-of-its-kind to open in Sevierville! This entertainment venue will combine all your favorite things into one big attraction. Visitors can enjoy a chairlift, mountain coaster, a suspended bridge, miniature animals, shops and so much more. Shops will include a candy store, a souvenir shop, a boutique and a toy store, just to name a few. There will also be a bakery with gourmet cupcakes and other seasonal food options. There are even plans for event space so there can be live music and more! SkyLand Ranch is slated to open in spring or early summer this year.
2. Azul Cantina
Also located at the Mountain Mile in Pigeon Forge will be Azul Cantina , which puts a flavorful twist on traditional Tex-Mex dining. The restaurant will use wood-fire grilling methods and traditional Mexican cooking styles, with roots from South America to Texas. Everything on the menu is made from scratch and pairs perfectly with homemade cerveza-style lager and hand-crafted cocktails. And, did we mention it will be home to Pigeon Forge's first and only rooftop bar? You have to plan a visit to dine here when it opens in the spring.
Now that you know about all the new things to do in the Smoky Mountains, we bet you can't wait to start planning your trip! Before you do, be sure to take a look at these other exciting things to do in Pigeon Forge and Gatlinburg.