March 11, 2019
7 Perks of Staying in Our 5 Bedroom Cabins in Gatlinburg With Your Group
The Smokies are among the top destinations in the country for group vacations! You can rest assured that there will be plenty of fun things to do while you're all here. When you're not out and about exploring, you can enjoy some downtime with friends and family in our amazing rentals. To help you to plan for your trip, here are 7 perks that come with staying in our 5 bedroom cabins in Gatlinburg with your group.
1. Everyone Can Stick Together
If you've ever been on a group getaway, then you know it's much easier to coordinate plans for the day when you're all in the same place. It's also way more fun when you can spend time together under one roof opposed to trying to visit each other in different hotel rooms. When you stay with us, you'll all be more accessible to the other members of your group, which will make for a truly memorable time!
2. Added Space and Privacy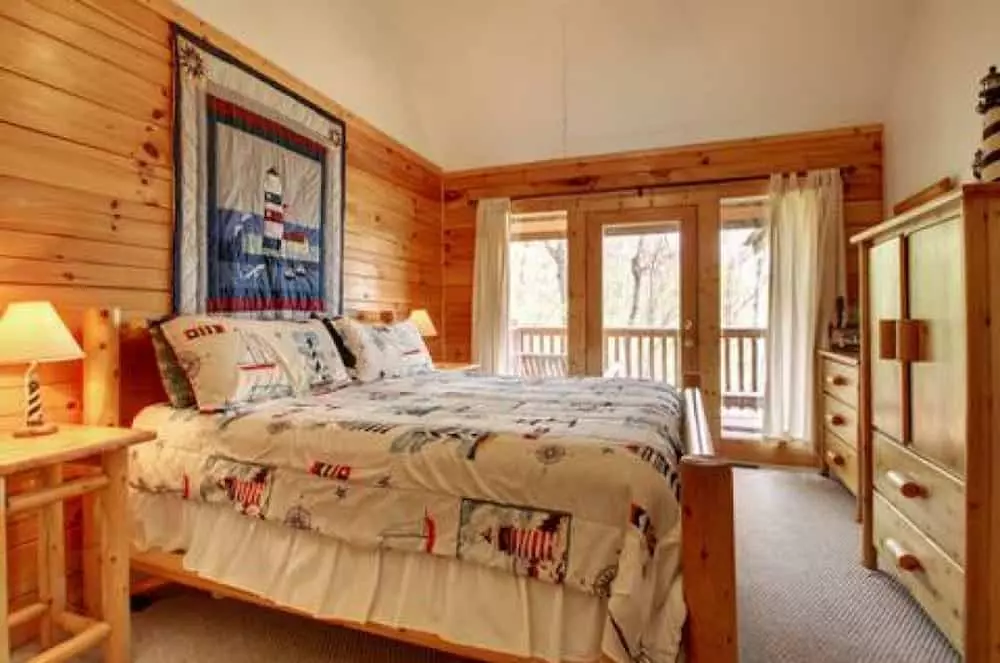 Our 5 bedroom cabins in Gatlinburg will give you and the other members of your group the added space and privacy that you need to have a fantastic experience! You won't have to worry about loud neighbors or traffic noises disrupting your time together. Instead, you can have uninterrupted fun while you enjoy all that your cabin has to offer. If you need a little break from the group, you can always head back to your room to rest and recharge. Then, you can rejoin everyone a little later on when you're ready.
3. Plenty of Fun Things to Do
Each of our 5 bedroom cabins in Gatlinburg come with its own unique set of amenities for you and your group to choose from! It's impossible not to stay entertained in these fantastic rentals! You and a few members of your group can enjoy a dip in the bubbling hot tub with a few drinks while you look back on your day. There are even cabins with theater rooms and games available that will keep all of you occupied for hours!
4. Full Kitchen for Group Meals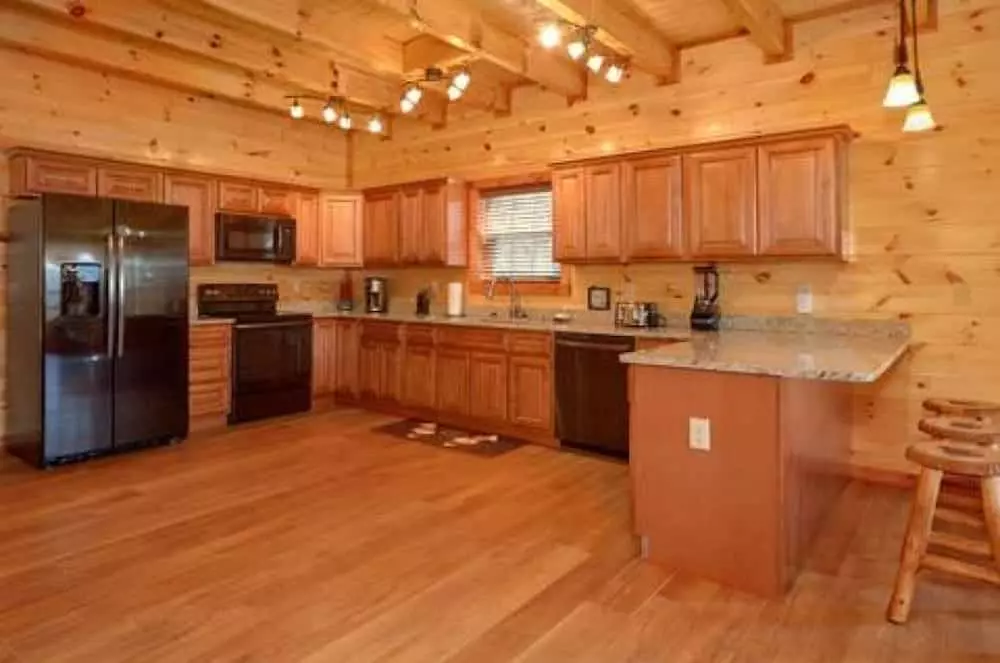 Food is undoubtedly one of the biggest expenses of any group getaway. However, our cabins with full kitchens are a win-win when it comes to meals. You and your friends or family can save a little extra dough and prepare all of your favorite dishes with all the best, modern appliances. You can also share a few of your famous recipes, and maybe even try a new dish or two. Cooking in these beautifully designed kitchens are a great way to bond with friends and family. It'll be extra rewarding when the rest of the group gathers to enjoy all the delicious things that you created.
5. Fantastic Location
When you stay in one of our 5 bedroom cabins in Gatlinburg, you'll be close to all the best restaurants, shopping, and attractions! This way, you can spend more time enjoying them, and less time driving to get to them. Being close to all the top things to do also makes it easier to meet up with the rest of your group after splitting up for a while to enjoy different activities.
6. Beautiful Scenery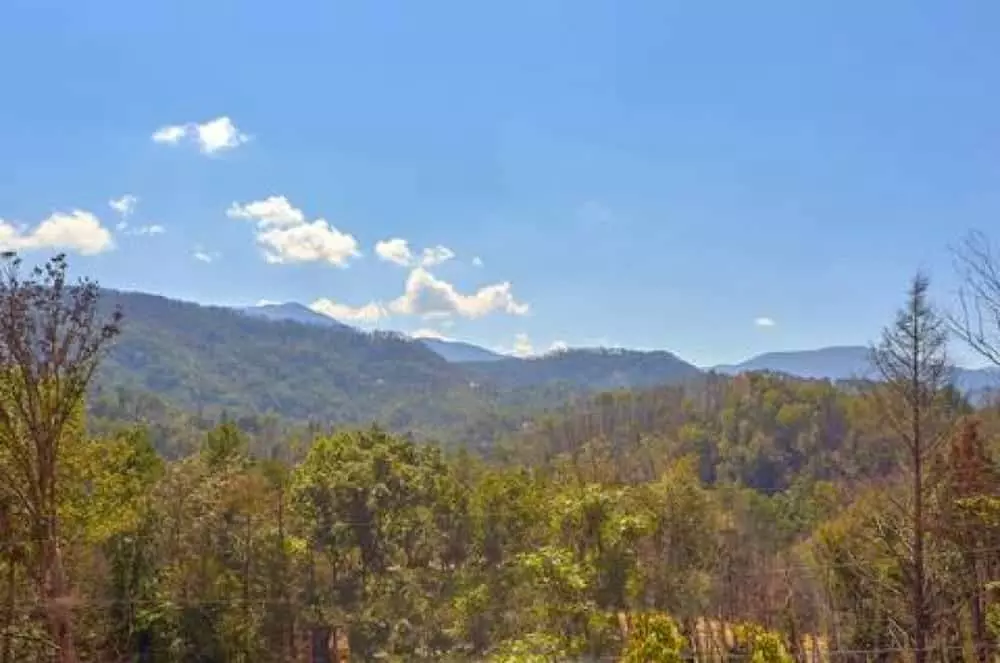 If you're looking for gorgeous views of the Smokies, look no further than our 5 bedroom cabin rentals in Gatlinburg! We have a variety of options available that offer stunning mountain vistas for you and your group to enjoy from your own private deck! There are even some rentals with patio furniture and hot tubs for you to lounge in while you take in all the scenery. These amazing views also make fantastic backdrops for group pictures!
7. Plenty of Ways to Save
When you combine great rates with unbeatable value, you get our 5 bedroom cabins in Gatlinburg! Our cabins are affordably priced with you and your budget in mind. However, you can bring the price down even more by splitting the cost among the other members of your group. You can save even more when you take advantage of the discounts and deals on our specials page! You'll even receive free attraction tickets with our Freedom Fun Pass.
There are so many reasons to love these beautiful rentals, and you can enjoy all they have to offer when you visit! Be sure to check out all of our 5 bedroom cabins in Gatlinburg to find the perfect place for you and your group to stay while you're in town.